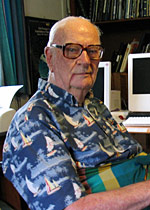 The Arthur C. Clarke Award jury has released it's long list of works considered for 2010 through the website Torque Control. The long list will be whittled down to just six by March 31st with the winner being announced on April 28th.
The 41 books considered are listed below and I've linked the ones we've already got in the WWEnd database. That's only 11 books so I've got a lot of work to do to catch up. I'll add new links to this list as I get the books loaded up this weekend.
This is the second year they've released the long list and I really like that they're doing this. The long list gives you some insight into what books were considered before they narrowed down to the finalists. There are a lot of worthy books in these lists so it's great that they're brining some attention to the honorable mentions that will have just missed the cut. There are several authors here that I've never heard of that are now on my radar for further investigation – so it's working already.
It's also a great opportunity to speculate on which books will make the short list. So which books have you read and which do you think will end up on the short list? Which would you like to see make the short list?
Update: They're all in now. Happy Reading.