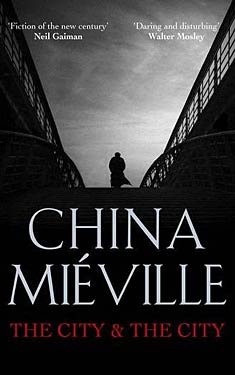 The winner of the 2010 Arthur C. Clarke Award for best novel has been announced. The winner is:
The City & The City by China Miéville (Del Rey; Macmillan UK)
China is now the first author to ever win the Clarke three times and is understandably over the moon with the news pronouncing himself "absolutely gobsmacked" and "incredibly honoured" to win.
Congrats to China Miéville for another win.
The City & The City is really racking up the accolades having just won the 2009 British Science Fiction Association award it's also still in the running for the 2009 Nebula and the 2010 Hugo and Locus Fantasy awards.
Incredibly, four of China's books appear on the WWEnd Top Nominated Books of All-Time list.