For all you iPhone and iPad users, there is a free app that includes more than 700 classic science fiction novels.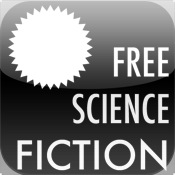 Free Science Fiction Books unlocks a massive collection of public domain sci-fi, from the pulp sci-fi of Edgar Rice Burroughs, to the politically charged space stories of H.G. Wells and deep sea adventures of Jules Verne. Other authors include: Stanley Weinbaum, Jack London, E.M. Forster, Arthur Conan Doyle, and Mary Wollstonecraft Shelley. And all, might we belabor the point, absolutely free.
Click here to open the app in iTunes.