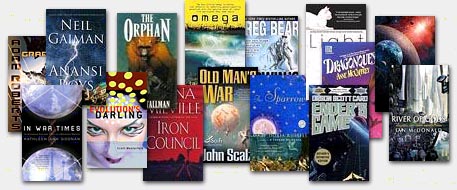 In our quest to bring you the best books in Science Fiction and Fantasy we're expanding our database beyond the confines of the 10 awards we cover. But where else do you go to find great books besides the awards? Well, it turns out that SF/F geeks like to make lists of the great books they read and there are many great lists already out there.
We've got seven lists so far including two new ones we just added that you should check out:
We'll continue to bring you new lists from time to time so you'll never run out of books to read. If you're already a member you can follow along with BookTrackr™ and see how you match up. If you're not, you can join now by signing up in our forum. You know you want to.