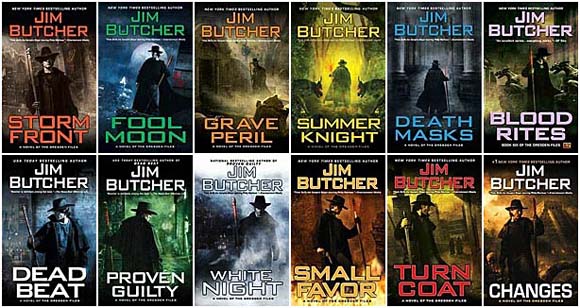 OK, now that just looks cool. I love a great cover series and these are very nice indeed even if they are a bit repetitive. Harry Dresden looks a bit more of a bad-ass on these covers than he did in the TV series but I do kind of miss the hockey stick.
Anyway, I just wanted to point out the we've got the entire Dresden Files series by Jim Butcher up now so all you guys that keep telling me I've got to read these books can go and tag 'em. Storm Front is next on my list.
Also, for you Butcher fans, we've just added a ton of video clips to his author page. If you've never heard him speak you should check these out. He's a very entertaining speaker and he answers a lot of questions about Dresden and his other works.