I'd like to start off by thanking all the card senders and well wishers. Your support was critical to my convalescence from the recent viewing of Battlefield Earth. I couldn't have recovered so quickly without you.
Happily, I returned to my senses and am able to eat solid food again.
You know, this recent experience led me to give serious reflection to the kinds of stunts your friends at Worlds Without End are willing to pull to increase our site traffic.
I mean, what kind of sick people make a poor sap sit through Battlefield Earth just for a few more site clicks? I could have been seriously injured by this whole thing.
Well, this led me to have a little sit down with the main dudes behind Worlds Without End and discuss means for enhancing our global reach without compromising my personal well being. Our focus? To give the people what they want.
I hate to admit this, but during the conference, one of the WWEnd corporate execs actually said these words out loud:
"Hottest Women in Science Fiction."
Really?
Unfortunately, yes.
(It should be noted that the guy in question was the chief financial officer. What does he know?)
Okay, if that's how it is, we can play that game. But you know, Thies' Pieces prides itself on looking at things just a little differently.
So, after careful consideration, we are pleased to share Worlds Without End's picks for the Ten Hottest Women in Science Fiction … Over 60.
But we didn't stop there.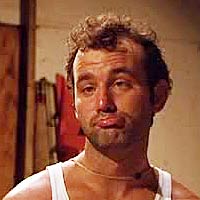 It was also suggested that this column could benefit from a celebrity commentator from time to time. Okay, we can do that, too.
To help us ascertain just who are the real silver foxes in the sci fi universe, I reached way back in my rolodex for the one man uniquely qualified to appraise our finalists.
He is a man who needs no introduction. A noted philosopher, horticulturist, friend of the Dalai Lama and confirmed bachelor, he is the kind of well-heeled renaissance man that the ladies really "gopher."
It is my honor to share today's column with the one and only Carl Spackler.
I presented Carl with the Top Ten list and asked him to apply his "je ne sais quoi." To follow are our top ten picks and Carl's "Spackler Analysis."
---
Ten Hottest Women in Science Fiction… Over 60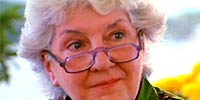 10. Mary Luckett (played by Maureen Stapleton) / Cocoon (1985)
Spackler Analysis: "Forget Raquel Welch's daughter – Mrs. Luckett is the real butterfly of Cocoon. I'd grow a Wilford Brimley mustache and eat Quaker Oats to get close to this cutie."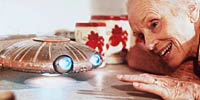 9. Faye Riley (played by Jessica Tandy) / *batteries not included (1987)
Spackler Analysis: "Who needs batteries when you've got this little Energizer bunny? Say what you will, but I go demented for a girl with dementia."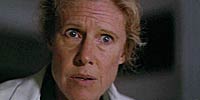 8. Lazarus (played by Frances Sternhagen) / Outland (1981)
Spackler Analysis: "Take me off life support, and let this woman raise me from the dead! Doctor, doctor, gimme the news – I've got a bad case of lovin' you!"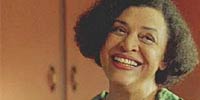 7. Oracle (played by Gloria Foster) / The Matrix (1999)
Spackler Analysis: "I've got my own fortune to tell – me and this vixen having dinner at Chez Morpheus. She's so hot, she can bend silverware – with her mind!"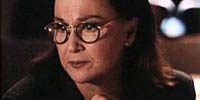 6. Dr. Jane Tiptree (played by Diane Ladd) / Carnosaur (1993)
Spackler Analysis: "Maybe I do have a thing for fossils. If so, it's because this mad scientist lady infected me with her dinosaur-chicken-crocodile virus. Splice that, Adrien Brody!"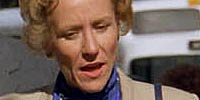 5. Senator Mills (played by Barbara Tarbuck) / Short Circuit (1986)
Spackler Analysis: "Number Five is alive! This Senator's on the Hot Party's ticket, and I feel a patriotic duty to vote!"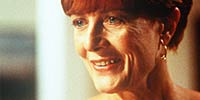 4. Robin Lerner (played by Vanessa Redgrave) / Deep Impact (1998)
Spackler Analysis: "When it comes to asteroid-laden melodramas, she's the one who left a crater in my heart. She's an all-star cast of hotness rolled into one smokin' little monkey woman."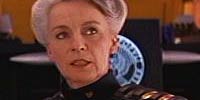 3. Judge Evelyn McGruder (played by Joanna Miles) / Judge Dredd (1995)
Spackler Analysis: "If loving this minx is a crime, then find me guilty and sentence me to hard labor. She's the best thing to happen to law enforcement since the taser."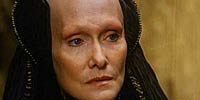 2. Reverend Mother Gaius Helen Mohiam (played by Sian Phillips) / Dune (1984)
Spackler Analysis: "Stevie Nicks has nothing on this witchy woman. This bald Bene babe and her breeding schemes made a believer out of me."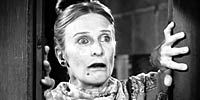 1. Frau Blucher (played by Cloris Leachman) / Young Frankenstein (1974)
Spackler Analysis: "Saddle up, cowgirl, cause this mustang would love to get into a stable relationship with a horse whisperer like you. Just don't fiddle with my heart."