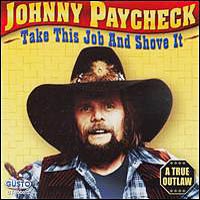 You may recall earlier this summer we told you our WWEnd intern Barry was going to attempt to land a job using a résumé peppered with evil corporations from science fiction films.
As part of this project, we've been collating a list of evil companies, and in doing research on the web we discovered a few interesting facts:
1. Top Ten lists of evil sci fi companies abound
2. All the lists essentially repeat the same companies over and over
(NOTE TO BUDDING EVIL CORPORATE ENTREPRENEURS: If you are looking to forever immortalize your brand on a universe of Top Ten lists, do something really nasty. Like send astronauts to their death a la "extraterrestrial distress signal" so as to collect an alien sample. Or dye Rutger Hauer's hair platinum blonde and have him run around downtown Los Angeles in a pair of Depends. Whatever works.)
Given the pervasiveness of such lists, it was only a matter of time before the WWEnd brass stopped by my office to demand that we produce our own, so as not to fall behind the competition.
(You may also recall these were the same corporate suits who demanded we do a Hot Sci Fi Babe list, resulting in the infamous "Over 60" post.)
Okay, I can play along. I appreciate ad dollars as much as the next guy. But we're not going to reproduce the same list of companies that everyone else seems fixated on. No, we're going to approach this as we do with all things science fiction: a little differently.
So here we go with the Top Ten Evil Corporations of Science Fiction Not on Anyone Else's Top Ten List of Evil Corporations. Johnny Paycheck, eat your heart out.
Still think your job sucks?