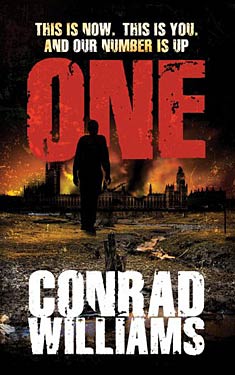 The winners of the 2010 British Fantasy Awards have been announced at the British Fantasy Awards ceremony at FantasyCon 2010.
Best Novel
One, Conrad Williams (Virgin)
Best Novella
The Language of Dying, Sarah Pinborough (PS)
Best Short Story
What Happens When You Wake Up In The Night, Michael Marshall Smith (Nightjar)
Best Anthology
The Mammoth Book of Best New Horror 20, ed. Stephen Jones (Constable and Robinson)
Best Collection
Love Songs for the Shy and Cynical, Robert Shearman (Big Finish)
PS Publishing Award for Best Small Press
Telos Publishing (David Howe)
Best Comic/Graphic Novel
Whatever Happened to the Caped Crusader? Neil Gaiman and Andy Kubert (DC)
Best Artist
Vincent Chong, for work including covers for The Witnesses are Gone (PS) and Mammoth Book of Best New Horror 20 (Constable and Robinson)
Best Non-Fiction
Ansible Link, David Langford (http://news.ansible.co.uk)
Best Magazine
Murky Depths, ed. Terry Martin (The House of Murky Depths)
Best Television
Best Film
Let the Right One In, dir. Tomas Alfredson (EFTI)
Best Newcomer (Sydney J. Bounds Award):
Kari Sperring for Living With Ghosts (DAW)
The British Fantasy Society Special Award (Karl Edward Wagner Award):
Congrats to Conrad Williams and all the other winners and nominees.