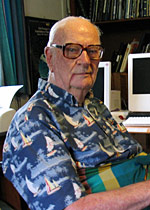 Torque Control has released the list of eligible novels for the 2011 Arthur C. Clarke Award. From this list of 54 the Clarke jury will select 6 novels for the shortlist to be released on Friday, March 4th. The winner will be announced at SciFi London on April 27th.
If you hurry, you can try your hand at being a Clark juror in Torque Control's Guess the 2011 Arthur C. Clarke Award Shortlist contest. The contest ends Wednesday.
We've got about half of the eligible books in our database already and we'll be adding the missing books in time for Friday's announcement.
So what have you read from this list and which ones would you put on your own shortlist?
Update – 03/03/11: All the novels are in now. Happy reading.
Amazing video footage taken from an airplane. I'm in awe and feelin' a bit sad that there are so few shuttle launches left. Back to capsules atop rockets? Really?
The Science Fiction and Fantasy Writers of America has announced the nominees for the 2010 Nebula Awards.
The awards will be announced at the Nebula Awards Banquet on Saturday evening, May 21, 2011 in the Washington Hilton, in Washington, D.C.. Visit SWFA for the complete press release and list of nominees in all categories.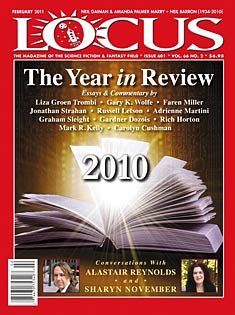 Locus Magazine has released their annual Recommended Reading List for 2010. The list is assembled by Locus editors, reviewers and other industry professionals. You can read list related essays by these contibutors in the February issue. In case you were not aware, Locus is now available in digital format so you can subscribe on your Kindle or other devices!
As you can see from the list below we're missing quite a few of these books in our database. I'll be adding the rest over the next few days. Be sure to visit Locus to see the complete list of books and categories not covered here.
Update: All the books are in the database now.
Novels – Science Fiction
Novels – Fantasy
Young Adult Books