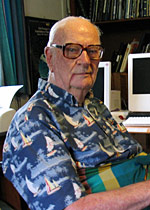 Torque Control has released the list of eligible novels for the 2011 Arthur C. Clarke Award. From this list of 54 the Clarke jury will select 6 novels for the shortlist to be released on Friday, March 4th. The winner will be announced at SciFi London on April 27th.
If you hurry, you can try your hand at being a Clark juror in Torque Control's Guess the 2011 Arthur C. Clarke Award Shortlist contest. The contest ends Wednesday.
We've got about half of the eligible books in our database already and we'll be adding the missing books in time for Friday's announcement.
So what have you read from this list and which ones would you put on your own shortlist?
Update – 03/03/11: All the novels are in now. Happy reading.