I haven't read the books but I have enjoyed the movies to varying degrees and this looks like a pretty kick-ass way to end the series. I'm looking forward to the final chapter.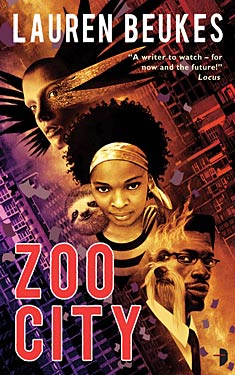 The 2011 Arthur C. Clarke Award winner has been announced at the SCI-FI-LONDON Film Festival. The winner is:
Zoo City by Lauren Beukes (Angry Robot).
Congratulations to Lauren and all the nominees!
Zoo City is certainly making a splash. My Kindle tells me I'm 24% through it and I can already see why it's been so popular. What do you think of this result? I know more than a few people around here are going to be mighty excited about this one.
Be sure to check out our 10 Questions – Lauren Beukes interview by Emil Jung. She talks about her writing and about Zoo City in particular.
The nominees for the 2011 Hugo Award have been announced at Renovation, the 69th World Science Fiction Convention in Reno, Nevada. They nominees for Best Novel are:
See the press release for the complete list of nominees in all categories. Congratulations to all the nominees.
What do you think of this lineup? The Dervish House makes headlines again this weekend with the Hugo nod to go along with the BSFA win yesterday. It's looking like I may have to give it a go.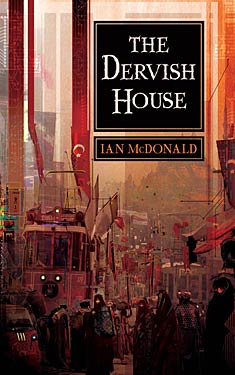 The winners for the 2010 British Science Fiction Association Awards have been announced at Eastercon in Birmingham, UK. They are:
Novel: The Dervish House, Ian McDonald (Gollancz)
Short Fiction: "The Shipmaker", Aliette de Bodard (Interzone 231, TTA Press)
Art: The cover of Zoo City, Joey Hi-Fi (Angry Robot)
Non Fiction: "Blogging the Hugos: Decline", Paul Kincaid (Big Other)
Congratulations to Ian McDonald on the win and to all the nominees.
I think anytime Ian McDonald is in the running he's got to be considered a front-runner so this is not much of a surprise. What do you think of the result? What book were you pulling for?
Thanks to Science Fiction Awards Watch for the info.

The interwebs abound in science fiction and fantasy book review blogs – but how do you find the really good ones? The best sites I've found have come by way of chance discovery or through recommendations from other fans or blog rolls on other sites. I've compiled a list of nearly 100 for the SF/F Blog Roll you see in the sidebar but it's still a bit much to pick through so I thought I'd highlight a few in particular that I want to share. I've limited my selection to five single-author blogs that you may have missed rather than point out the obvious ones you've likely already found.
Tethyan Books
Reviews of Science Fiction and Fantasy novels by a finicky physicist
Tethyan Books is only a few months old but already has a plethora of great reviews. From classics like Frederick Pohl's Gateway to cutting edge new books like Lauren Beukes' Zoo City, Allie reviews a wide variety of books from many different sub-genres of SF/F. She's also a WWEnd member and posts a lot of her reviews here so she gets bonus points in my book.
---
Like the title says, this blog is about the Hugo Award – but not just books and not just the Hugo. Ryan's focus is Hugo winning books, movies and television but he'll dip into other awards like the Clarke and BSFA from time to time. He's been at it since 2009 – posting an average of 10 reviews a month so there's plenty to chew on here – you'll want to dig deep.
---
Top Science Fiction Novels of All Time
This blog is dedicated to reviewing the top 100 Science Fiction novels of all time – as selected by Sci Fi Lists. A pretty big task if you ask me but Andy has posted 57 reviews thus far. The blog is a bit quirky though. To keep the reviews in order from 1-100 Andy has posted them with bogus dates far in the future. For example, his Ender's Game review, #1 on the list, is posted October 1, 2014 so you have no idea when he actually posted it. Kinda' strange but the reviews are good quality and include the usual suspects you'd expect in a "best of" list.
---
The Little Red Reviewer boasts an eclectic blend of SF/F sub-genre reviews from classic old-school SF (Asimov and Heinlein etc.) to hard-core blood-and-guts fantasy (Abercrombie and Martin etc.) and most everything in between. Redhead's got over 100 reviews so be sure to look over her review index.
---
Val's Random Comments
Almost entirely random comments on whatever it is I am reading at the moment…
Val, not his real name, offers up science fiction and fantasy reviews that are much more than random comments. Confused? Just go with it. The reviews are excellent and plentiful with almost 200 to choose from so don't stop after the first page.
---
Bonus blog: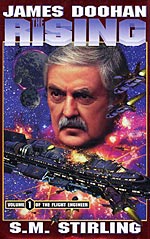 Good Show Sir
Only the worst Sci-fi/Fantasy book covers
While not a review site, this blog is still awesome. It's a pictorial romp through the horrible cover art that too often adorns genre books – the ones that you'd be embarrassed to read in public. I've got some of these in my own collection and I'm sure you've run into many of them on the bookstore shelves yourself. The best thing about the site is that you can submit your own pics and snide remarks. I've been doing this for years with my friends so you can bet I'll be snapping some shots the next time I go book shopping. I'll be looking for The Giant Floating Head of James Doohan.™
Check out these sites and, if you like them, help spread the word by liking them on your Facebook or tweet 'em or join or add them to your RSS feed or, even better, tell your friends about them.
So what sites do you frequent for reviews and why?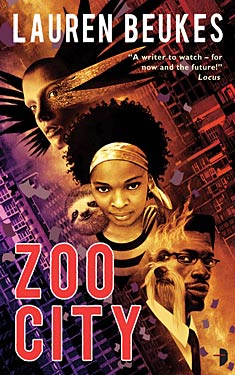 Lauren Beukes is the author of Zoo City, a pseudo-fantastical, hardboiled and gritty thriller about crime, magic, the music industry, refugees and redemption set in a re-imagined Johannesburg. It has been nominated for both the 2011 Arthur C. Clarke Award and the 2010 BSFA. The novel already won the Kitchies Red Tentacle for the 2010 book that "best elevates the tone of geek culture." Moxyland, her first novel, set in a not-so-distant futuristic Cape Town (where she lives), is a haunting vision of what corporatocracy can be. Her non-fiction Maverick: Extraordinary Women From South Africa's Past (Oshun 2005) was long-listed for the 2006 Sunday Times Alan Paton Award, and tell the real-life stories of raconteurs and renegades, writers, poets, provocateurs and pop stars, artists and activists and a cross-dressing doctor.
Ms Beukes was kind enough to answer a few questions about her novels.
EJ: First, let me congratulate you on the Red Tentacle, and the nominations for the Clarke and BSFA awards. Both your novels have received wide acclaim and rave reviews. Was this anything like you expected when you wrote them?
LB: You always hope, nervously, that your books are going to be able to hold their own when you send the scrappy little darlings out on their own into the big bad world. But it's tremendously gratifying – and humbling – when the reception is so overwhelmingly positive. (And grounding when it's not – as was the case at my mother-in-law's 75th birthday when one of her very nice elderly friends turned to me and said, "I did try to read your book, but it was really just impossible.")
EJ: Which authors and what books have most influenced your writing, structurally and stylistically?
LB: David Mitchell's Cloud Atlas, William Gibson's Pattern Recognition, Margaret Atwood's The Handmaid's Tale and Oryx & Crake, Alan Moore's Ballad of Halo Jones, Watchmen and V for Vendetta, Philip K Dick's A Scanner Darkly, Lorrie Moore's short stories, TC Boyle's Tortilla Curtain, Jonathan Franzen's The Corrections, Paul Hoffmann's The Wisdom of Crocodiles, Joyce Carol Oates's anything, William Boyd, Haruki Murakami.
I think what those things have in common is gorgeous writing serving smart, inventive and ultimately surprising stories.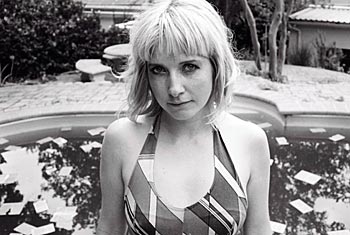 EJ: Both Moxyland and Zoo City are first-person narratives – in fact Moxyland has 4 different first-person perspectives. How did you decide you were going to write in first-person? Do you have a preference for first-person narratives in your own reading?
LB: It just happened that way. I like the immediacy and presence of first person fiction. It's not something I actively seek out in my reading or my writing. I think the new book is going to be third person, but we'll see.
EJ: Moxyland was your debut novel, but not your first book. In 2005 you published Maverick: Extraordinary Women From South Africa's Past. What inspired you to switch gears from history to science fiction? Do any of your fictional characters borrow from the historical figures you've written about? Zinzi is most assuredly an extraordinary woman.
LB: I was commissioned to write Maverick by the publisher based on what she'd read of my journalism. But I've always loved history and it was great teasing out the narrative of these extraordinary women's lives, particularly as I got to choose the line-up, which ranges from a street-fighting jazz chanteuse to a serial poisoner to a glam commie journo revolutionary.
I'm sure those histories have seeped into my subconscious, but I haven't knowingly whipped them out.
Zinzi's a mash-up of people I know and some parts of me and wholly herself.
EJ: Moxyland is a dystopian cyberpunk novel whereas Zoo City would be considered an urban fantasy. Both are novels that many would consider a hard sell in South Africa where much of the literature is dominated by the apartheid experience. How has apartheid affected or informed your fiction? Where does your brand of science fiction fit into the broader South African context? Is there a future for a uniquely South African brand of science fiction?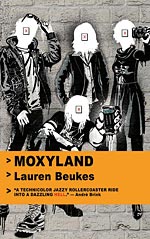 LB: Phew. I think traditionally they probably would have been a hard-sell. To generalize horribly; South African literature was very focused, necessarily on apartheid and it's aftermath for a long time. I think we've got most of that out of our system, but that's not to say it's not still relevant. I think of both Moxyland and Zoo City as apartheid novels. Moxyland is a neo-apartheid state, a what-if about how easy it would be to slip back into that space. Zoo City deals with artificially imposed segregation of the animalled versus ordinary people, refugees and rich vs. poor, which is very much the state we're in at the moment – economic apartheid between rich and poor with the divides growing bigger every day.
I don't know where it fits in or even if it is a particular brand of science fiction. I hate labeling because it wedges books into boxes that immediately cuts off part of your potential audience who get freaked out by the shape of those boxes. Can I come up with my own labels? Zoo City is muti noir and Moxyland is future urban thriller.
I do think there is more space to play and I'm very excited by some of the new releases coming out of SA like Lily Herne's slyly political YA zombie apocalypse novel, Deadlands or Adeline Radloff's time-travelling superhero romp, Side-Kick or SL Grey's horror, The Mall – all of which have a smart, subversive, socially-aware edge. It's a necessary reflection of where we're writing about, I think, that we're all keenly aware of it.
EJ: Zoo City is a hardboiled stranger-than-fiction story with many layers and some proverbial "monkey on your back" symbolism. What is Zoo City really about? What do you want your readers to take away from your story?
LB: It's about guilt and the possibility of redemption, how we're burdened by the past and how that affects our future. It's very much about crime, but again, also about apartheid. The thing at the end (no spoilers here) is that thing for a very particular reason and it ties in to our recent history.
EJ: What were the particular influences for Zoo City? I'm thinking in particular of the belief in mashavi, which not many international readers would be familiar with. Where did your research take you?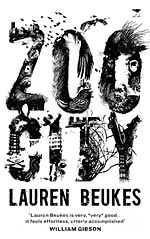 LB: Sjoe. I'm inspired by everything. I'm a pop culture sponge. I was very interested in the idea of crime and punishment, guilt and redemption, the music industry and pop factories that churn out wholesome teen pop stars and what that does to them (and here I raided some of Brenda Fassie's history – one of the women of Maverick) and how different belief systems play out, especially muti (African magic – which can be benign herbalism or gruesome rituals performed with human body parts) and how South Africans would interpret a new global phenomenon in a uniquely South African way.
The idea of magical animals crops up in a lot of different cultures, from the ancient Israelites scape goats to the totem animals of some Native American tribes to Jiminy Cricket, the idea of the monkey on your back. I was reading a lot of South African mythology and I found the idea of mashavi. Ancestor-worship is a big part of traditional black South African beliefs and the mashavi are spirits that have become lost who manifest themselves as an animal that sometimes attaches itself to a person to good or ill effect.
In the book, everyone has a different theory about the animalled (as we have different theories in the real world about what happens after you die) but no real answers. Mashavi was an authentically South African take on that.
The research took me to some very interesting places, from visiting the Central Methodist Church to meet refugees sheltering there to walking round Hillbrow talking to people to interviewing music producers and having a consultation with a sangoma (or traditional healer) at the Mai Mai traditional healers market. She said I had a dark shadow over my life and prescribed the ritual sacrifice of a black chicken to get rid of it. I politely declined.
EJ: Your characters are very well developed. Zinzi December, in particular, is extremely well-written, with palpable conflicting desires and motivations. She's often dishonest and she certainly doesn't always make the best decisions. She gets run through the wringer on quite a few occasions – as do the characters in Moxyland. How attached do you get to your characters and do you ever feel bad about what you put them through? Did you know Zinzi's fate when you started to write Zoo City?
LB: Thank you. I try to create complex, interesting, flawed characters. Sometimes the flaws make them frustrating – there were times I wanted to shake Tendeka in Moxyland, for example, for being so blinded by his self-righteous anger, but it's true to the character.
And yeah, I do terrible things to my characters. I've had readers write me angry emails about Moxyland in particular, saying "how could you!" But I knew from the moment I started writing it which way it was going to go and what was going to happen to that character. It's not my fault. The story demands it.
EJ: Your publisher, Angry Robot, is an up and coming genre specialist and Moxyland was one of their very first publications. Tell us a little about this history and your reasons for going with, what was then, a startup publishing house.
LB: I spent a year tentatively shopping Moxyland around to international agents and getting my soul crushed in the process. Then I took it to Jacana, South Africa's most provocative and interesting and forward-thinking publisher who snapped it up right away, literally. The publisher, Maggie Davey read the manuscript on the plane on the way to the Frankfurt Book Fair and by the time she landed I had a book deal.
The book did well in South Africa and got some rave reviews, so I cowgirled up and started sending it out again. It was rejected by a slew of literary publishers who generally had very encouraging things to say and then it landed with Angry Robot who were then Harper Collins' brand new edgy-as-fuck SF imprint who came back fast and hard with a two book deal.
I really liked the way they handled themselves in emails. There was no bullshit, no run-around and they really got the book. They've done wonders with it. I'm so impressed with their list generally and the way they've built an outspoken and loyal community through clever use of the Interwebs.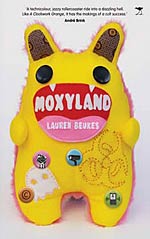 EJ: Moxyland and Zoo City each feature different covers for their South African and international editions. Did you have any say in their design? Are you satisfied that they relay the proper feeling and context of your stories?
LB: I was lucky to hand-pick my cover designers and I think they both did an amazing job in their very distinctive styles and really respected the spirit of the work and worked closely with me to get the right tone and feel. They were amazing to work with and gave me lots of opportunity to provide feedback. Interestingly, both were working from the same set of reference pictures – photographs I'd taken of Hillbrow on my cell phone camera and images of people I'd found online that I felt evoked a sense of the characters I'd written. Joey Hi-Fi's black and white cover is evocatively beautiful and incredibly detailed with lots of Easter eggs about the plot within. John Picacio did an amazing job of portraying a kick-ass black female protagonist and he got Zinzi's sass exactly right.
EJ: What can you tell us about any current projects you're working on? What can we look forward to from here? Will you continue to set your fiction in South Africa?
LB: I'm working on a new novel – an apartheid thriller tied in to the real-life Occult Crimes Unit, with several other novels sitting on the backburner and practically boiling over already (really need to finish this one so I can get to them).
I just directed a documentary called Glitterboys & Ganglands about the biggest female impersonation pageant in South Africa, Miss Gay Western Cape, which will hopefully be debuting at the Encounters Festival in Cape Town.
And I've written my first comic (so excited), a nine pager for Vertigo's Strange Adventures anthology due out May 25th.
EJ: I really appreciate your time in what I can only assume to be generally quite a hectic schedule. Thank you for participating in this interview and giving us further insights into your work. I for one am eagerly anticipating your next book and hold thumbs for a Hugo nomination in the near future. Judging by the laudable responses to Zoo City, I'm certain that possibility is not too presumptuous. The book is positively one of my favorite novels of all time and Moxyland a very close second.
LB: Thanks so much. I always get very shy around praise and my kneejerk response is to self-deprecate like crazy. But it's the people who connect with your work who make it mean something. So thank you.
You can follow Lauren on twitter @laurenbeukes and stay up to date with her comings and goings by visiting http://laurenbeukes.book.co.za/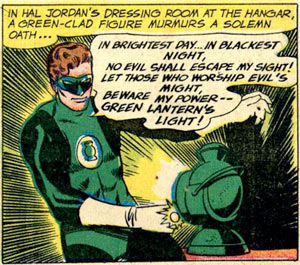 Many of us are anticipating the new Green Lantern movie coming out this summer. [4/25/2013 UPDATE: There are now rumors of GL2 in connection with the Justice League film] What WWEnders may not know is the connection between award winning science fiction books and GL's oath:
In brightest day, in blackest night
No evil shall escape my sight!
Let those who worship evil's might
Beware my power — Green Lantern's light!
From the iambic tetrameter, the metrical variation on the final line, and the nice caesura at the end, you might have guessed that the oath was a poem. I was surprised to learn, however, that it is credited to none other than Alfred Bester, the first Hugo winner (and thus, the first winner of any sci-fi award) ever.
On second, thought, I shouldn't have been shocked. Short, pithy poems appear throughout Bester's work. The Stars My Destination, published in 1956, finds its main character (Gully Foyle) floating in space, waxing philosophically:
Gully Foyle is my name
And Terra is my nation
Deep space is my dwelling place
And death's my destination.
Later, the poem is repeated, with the final line changed, eponymously, to "The stars my destination."
In an even earlier work, The Demolished Man, for which Bester won that first ever Hugo Award, the protagonist establishes a rule for living among mind-readers that is now a hallmark of science fiction. He recites a jingle designed to distract any ESPer from reading deeper thoughts:
Eight sir, seven sir, six sir, five sir,
Four sir, three sir, two sir, one.
Tenser, said the Tensor, Tenser said the Tensor.
Tension, apprehension, and dissension have begun.
Poetry, for Bester, has power. Whether it reveals the fate of a great man, blocks thoughts from psychic peeping Toms, or grants 24 hours of fantastic power to American test pilots, poetry actually does something in Bester's worlds. Perhaps this explains those ubiquitous columns of poetry that appear in many pulp sci-fi magazines. If the words of science fiction are supposed to tell us what is to come, perhaps we should also believe that words, themselves, also have a future worth considering.
I was excited to see this over on Topless Robot and thought I'd share it here. After all the hoopla surrounding this film, it's great to see things back on track. I can't believe it's been 12 years since LOTR!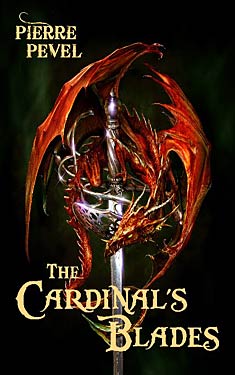 The Cardinal's Blades
The Cardinal's Blades: Book 1
Pierre Pevel
Pyr, 2010 (in English)
The Blurb
Welcome to seventeenth-century Paris, where intrigue, duels, and spies are rife and Cardinal Richelieu's agents may be prevailed upon to risk life and limb in the name of France at a moment's notice. And with war on the horizon, the defense of the nation has never been more pressing.
Danger is rising from the south–an insidious plot that could end with a huge dragon-shaped shadow falling over France, a shadow cast by dragons quite unlike the pet dragonets that roam the cities like stray cats, or the tame wyverns men ride like horses, high over the Parisian rooftops. These dragons and their descendants are ancient, terrible, and powerful… and their plans contain little room for the lives or freedom of puny humans.
Cardinal Richelieu has nowhere else to turn; Captain La Fargue and his elite group of agents, the Cardinal's Blades, must turn the tide. They must hold the deadly Black Claw cult at bay, root out traitors to the crown, rescue prisoners, and fulfill their mission for the Cardinal, for their country, but above all for themselves.
It's death or victory. And the victory has never been less certain.
The Pros
The Cardinal's Blades is an homage to Alexandre Dumas' Three Musketeers set in an alternate history France. With many of the same characters, and character types, Blades evokes the same devil-may-care swashbuckling adventure of Dumas' work. Pevel has enlisted the services of D'Artagnan, Athos, Porthos and Aramis, though his doppelgangers answer to different names, as part of an elite corps of special-forces musketeers. We're introduced to our heroes in a series of daring-do vignettes that establish their characters and link them to their archetypes. For instance, one of our musketeers, a big burly fellow in his cups, starts a tavern brawl to defend a lady's honor and you quickly realize this is Pevel's Porthos. Indeed, each of these establishing scenes rewards you with an "a-ha!" moment that makes you feel instantly at home with the characters. They're a wink from the author who's saying to us: "You see where I'm going with this, right?" Indeed we do.
There are other borrowed characters like the eponymous Cardinal Richelieu that are right on the money and a slew of new characters like La Fargue that are worth getting to know. To make things more interesting there are many elements of the fantastic tossed into the mix – namely dragons, dragonets and dragon-men. That's a lot of dragons to contend with! Then there's the magic-wielding bad guy spies and assassins and their secret evil cabal of evil – complete with beautiful femme-fatale – to keep things moving.
The Cons
I have two main quibbles with Blades. First, the story suffers from its large ensemble cast. Better than half of the book is spent on set-up for the characters and many of the names are so similar it's easy to get them confused. The character vignettes, though entertaining and possibly the best passages in the book, don't move the plot forward. Knowing this is the first of the series makes me a little more forgiving on this point.
My second quibble is the fantasy elements seem to be pasted on as an after-thought: dragonets instead of alley cats, dragon-men where just a bad-ass warrior would do or battle dragons taking up space in the background but not actually doing anything – like the dubious CGI junk in the Star Wars re-issue. I kept wondering when we'd get to see a dragon doing its thing. There is a dragon that gets involved in the story late but again it felt a bit contrived. The dragons and the magic are more a looming threat to France than anything else. I hope they will be more integral to the plot in the next installment.
The Verdict: 7 out of 10
If you're a Dumas fan, or if you just enjoy a good swashbuckling adventure, you'll find much to like in this book. It's a "wouldn't it be cool if the musketeers had to fight magic and dragons and stuff?" joy ride written with skill and a deft touch by a guy who clearly loves his musketeers. The writing is smooth and easy and the translation never falters. The action is fast and fun even if the story twists a little too much for its own good. This is a solid first book to launch the series and now that the origin stories are all sorted Pevel can dive into the story proper with the next book, The Alchemist in the Shadows, due out at the end of the month from Pyr. I can't wait.