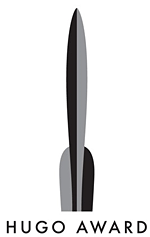 I saw this posted over on Whatever and thought I'd mention it here. The 2011 Hugo Voters Packet it now available for members of Renovation, The 69th World Science Fiction Convention. The packet is "an electronic package of nominated works graciously made available to voters by nominees and their publishers."
The packet contains pretty much all the nominated material and includes updates and expansions as they are made available. Take a look at the list of stuff you'll get in your packet.
Not going to attend Renovation? No problem, you can still get in on the action. You can sign up as a Supporting Member for $50 and get the packet – valued way more than $50 by the way – and you'll be eligible to vote. That's a pretty damn good deal and less than you would have to pay for just the novels alone.
So who's in?