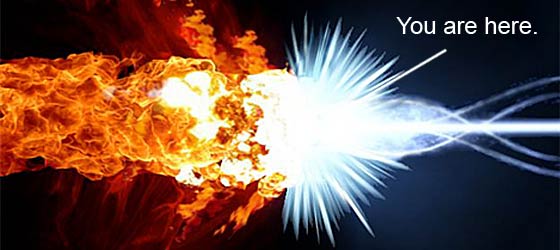 Some say the world will end in fire,
Some say in ice.
From what I've tasted of desire
I hold with those who favor fire.
But if it had to perish twice,
I think I know enough of hate
To say that for destruction ice
Is also great,
And would suffice.
– Robert Frost
As you may or may not know by now, today is the last day…. ever. At least, that's what Harold Camping and the Family Radio network have been preaching since the last armaggedon failed to appear in 1994. Since this may be our final blog post on this earth, we thought it might be a good time to remember other predictions of our impending doom. Perhaps we can finally settle the question posed by the good Robert Frost a mere 88 years ago. Will the world end in fire or ice?
First up: Walter Miller. His Hugo winning novel A Canticle for Leibowitz is a personal favorite of mine (as you can tell from my avatar). In it, the world undergoes a nuclear holocaust, plunging humanity back into the dark ages where the only shreds of written knowledge are preserved by ascetic monks in the southwestern deserts of North America.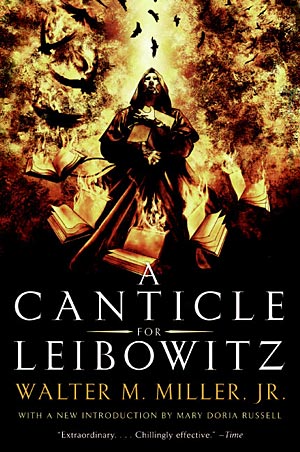 This classic features not one but two armageddons, illustrating the futility of technological conflict. He wrote the book as a sort of penance for his involvement in the destruction of Montecassino during World War II. The event left such a scar on his psyche that only beating out this masterpiece could quell it. Miller's vote: FIRE.
Jack Vance invented the "Dying Earth" sub-genre with his novel, The Dying Earth. Unrecognized in his time, the trendsetting novel has been named one of The Classics of Science Fiction and is included in the Fantasy Masterworks list by the Orion Publishing Group. This Earth of the distant future revolves around a red giant that is inexorably dying out. Like the sun, the human race is also a dim reflection of its former self, relying on the remnants of forgotten technology and magic.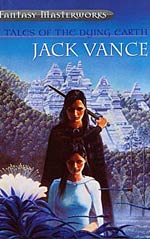 Vance was known for the mixing of science fiction and fantasy, and the trope of a massive but cooling sun dominating a now red sky provides a fantastic backdrop for both genres. Though the planet is not quite destroyed in this 1960's series, its inevitable fate is known. Jack Vance votes ICE. (P.S.: I've always wondered whether Jack Vance was the inspiration for Vance Refrigeration in The Office.)
Rarely do we get to see the Earth actually die in a science fiction novel. Sure, it might sustain a few nuclear wars or a couple of extinction events, but it's hard to continue a story when all of your characters are dead. You can imagine my delight, then, when I re-read H.G. Wells' The Time Machine. Sure, everyone rememebers the Morlocks and the Eloi. You might still have a few whispy dreams of the lovely Weena, the Time Travellers demure girlfriend from the year 802,701 A.D. What I forgot, however, was the protagonists final trip to the ends of the Earth (literally). For those who are a little foggy on the details, we'll fill you in. After rescuing his shorty, the Time Traveller travels another 30 million years into the future, where he witnesses crabs and butterflies sparsely inhabiting blood-red world of simple vegetation. A few jumps later gives us the answer we seek: the Earth's rotation stops and the sun shrinks away until the earth and everything in it sets in for a deep freeze. For Mr. Wells, that's a definite ICE.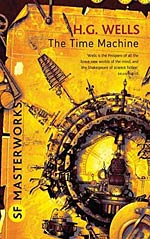 A few other WWEnd author votes include:
Gene Wolfe votes ICE with his classic series, The Book of the New Sun, which describes an "Urth" in a distant future whose sun is dying.
The great Larry Niven begs FIRE in a big way with Lucifer's Hammer, where the planet gets smacked with a (near) extinction event in the form of an asteroid.
If you want a definitive answer to the way the world ends, you can't get any closer than This is the way the World Ends, by James Morrow. He nabbed nominations for both the Nebula and Campbell awards, casting his vote for FIRE by way of a nuclear war.
This leaves us with a tie of 3-3, but what do I know? I just picked six books at random. Please add to the list by citing your favorite WWEnd authors, or even authors not yet in our database. Hell, cast your own vote. We just need to break this tie. Please hurry, though. We only have until 6PM before the latest scheduled apocalypse.