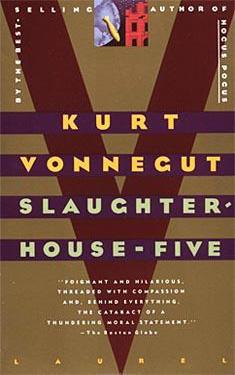 "A book is a loaded gun."
- Ray Bradbury, Fahrenheit 451
We like to think that the banning of books is a thing of the past or, better yet, the stuff of fiction. These days, banned books are celebrated across the world, even (perhaps especially) in public school libraries. One Missouri school board, however, didn't seem to get the memo, banning Kurt Vonnegut's classic Slaughterhouse-Five both from the curriculum and from the local high school library after a local resident (with no children in the district) complained that it contradicted his interpretation of Christianity. The WWEnd staff Some of the WWEnd staff would like to respond is considering responding. While we figure out the best way whether to protest, we'll leave you with the best response of all: Vonnegut's.
In 1973, another board (Drake Public School Board in North Dakota) reacted to a parental complaint by banning Slaughterhouse-Five, going to so far as to collect student copies and set them ablaze. Here's a copy of a letter that Vonnegut sent to the board in response:
---
Dear Mr. McCarthy:
I am writing to you in your capacity as chairman of the Drake School Board. I am among those American writers whose books have been destroyed in the now famous furnace of your school.
Certain members of your community have suggested that my work is evil. This is extraordinarily insulting to me. The news from Drake indicates to me that books and writers are very unreal to you people. I am writing this letter to let you know how real I am.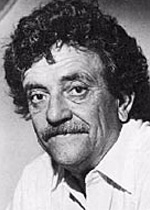 I want you to know, too, that my publisher and I have done absolutely nothing to exploit the disgusting news from Drake. We are not clapping each other on the back, crowing about all the books we will sell because of the news. We have declined to go on television, have written no fiery letters to editorial pages, have granted no lengthy interviews. We are angered and sickened and saddened. And no copies of this letter have been sent to anybody else. You now hold the only copy in your hands. It is a strictly private letter from me to the people of Drake, who have done so much to damage my reputation in the eyes of their children and then in the eyes of the world. Do you have the courage and ordinary decency to show this letter to the people, or will it, too, be consigned to the fires of your furnace?
I gather from what I read in the papers and hear on television that you imagine me, and some other writers, too, as being sort of ratlike people who enjoy making money from poisoning the minds of young people. I am in fact a large, strong person, fifty-one years old, who did a lot of farm work as a boy, who is good with tools. I have raised six children, three my own and three adopted. They have all turned out well. Two of them are farmers. I am a combat infantry veteran from World War II, and hold a Purple Heart. I have earned whatever I own by hard work. I have never been arrested or sued for anything. I am so much trusted with young people and by young people that I have served on the faculties of the University of Iowa, Harvard, and the City College of New York. Every year I receive at least a dozen invitations to be commencement speaker at colleges and high schools. My books are probably more widely used in schools than those of any other living American fiction writer.
If you were to bother to read my books, to behave as educated persons would, you would learn that they are not sexy, and do not argue in favor of wildness of any kind. They beg that people be kinder and more responsible than they often are. It is true that some of the characters speak coarsely. That is because people speak coarsely in real life. Especially soldiers and hardworking men speak coarsely, and even our most sheltered children know that. And we all know, too, that those words really don't damage children much. They didn't damage us when we were young. It was evil deeds and lying that hurt us.
After I have said all this. I am sure you are still ready to respond, in effect, "Yes, yes–but it still remains our right and our responsibility to decide what books our children are going to be made to read in our community." This is surely so. But it is also true that if you exercise that right and fulfill that responsibility in an ignorant, harsh, un-American manner, then people are entitled to call you bad citizens and fools. Even your own children are entitled to call you that.
I read in the newspaper that your community is mystified by the outcry from all over the country about what you have done. Well, you have discovered that Drake is a part of American civilization, and your fellow Americans can't stand it that you have behaved in such an uncivilized way. Perhaps you will learn from this that books are sacred to free men for very good reasons, and that wars have been fought against nations which hate books and burn them. If you are an American, you must allow all ideas to circulate freely in your community, not merely your own.
If you and your board are now determined to show that you in fact have wisdom and maturity when you exercise your powers over the education of your young, then you should acknowledge that it was a rotten lesson you taught young people in a free society when you denounced and then burned books–books you hadn't even read. You should also resolve to expose your children to all sorts of opinions and information, in order that they will be better equipped to make decisions and to survive.
Again: you have insulted me, and I am a good citizen, and I am very real.
---
Please return to this blog in the coming days.
The World Fantasy Awards nomination ballot has been announced. The nominees for Best Novel are:
Winners will be announced at the World Fantasy Convention, October 27-30, in San Diego CA.
Lifetime Achievement winners have been announced in advance of the event. They are: Peter S. Beagle and Angélica Gorodischer. Locus has the full list of nominees for all categories.
Congrats to the Lifetime winners and the nominees.

That's right, the team here at WWEnd, Chris (whargoul), Rico (icowrich), Liz (Battlestar) and your's truly, are going to Renovation, The 69th World Science Fiction Convention in Reno, Nevada in August. We're very excited to say the least. We've got our Hugo Voter Packets, very nice by the way, and we're looking forward the Hugo presentation, the programming, meeting some authors and just mixing it up with other SF/F fans. Not to mention the gambling.
But it's not all about fun and games, though we'll try to get in as much of both as we can. No, we actually have a plan. We've got a fan table and we're going to demo Worlds Without End to unsuspecting passers-by. The goal is to get the word out and drum up some new members. Just last week we passed 1,000 members, thank you all very much, and we'd like to see that number climb further – and faster. More members makes a better site for everybody. It means more reviews and participation, better novel tagging which improves our sub-genre search, and more folks talking sci-fi and fantasy. That's what we're all about, you know.
Anyway. we're not really sure what to expect, since this is our first con, but we'll have a big screen TV to do the demo and a couple laptops so folks can signup on the spot. I hope the internet connection is decent. As an incentive, we've created a set of 5, limited edition, WWEnd bookmarks as giveaways for anybody that signs up. Not a huge deal but t-shirts are expensive and they ARE pretty cool bookmarks. Even if you don't read physical books anymore.
So, if you're going to be at the convention make sure you come by our table. We'd love to meet some of our members face to face and talk a little treason. You can get some free bookmarks to boot! So, anybody going to be in Reno come August 16th? Any tips for Reno?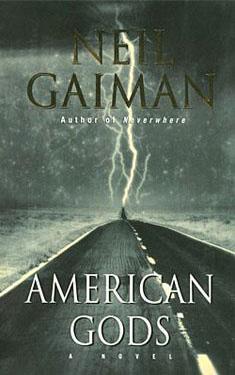 American Gods, by Neil Gaiman
This is probably Gaiman's most popular novel, and the 155 reads recorded from our members' stats attests to that. I wish I could share their enthusiasm. While American Gods is certainly both competent and entertaining, I have enough problems with it that I simply don't much care for it as a story. Gaiman's prose style isn't bad, though it is never great, and I would have liked something a little better for a story dealing with such high-minded ideas. But it is the ideas that are the problem, here. Gaiman has written about the survival of ancient, unworshipped gods before and since, especially in his Sandman series and in the later Anansi Boys. The big idea that he repeats in all these works is that gods are beings born out of the collective religious consciousness of a people, that they are phantasms which can exist only so long as they are worshipped, but who still possess what we would think of as godlike powers while they still live. This is hardly a dull idea, even if it is reheated Jungianism, and it's not hard to see why it found such a large audience. Unfortunately, I simply cannot take Gaiman's metaphysics seriously enough to enjoy the novel.
Even so, Gaiman imbues his story with some fine, human moments, and he even occasionally recalls his earlier skills as a horror writer. There's a large section of the novel that takes place in an out-of-the-way town and which seems largely inconsequential to the story as a whole, despite a late attempt to tie it back into the main plot. The most entertaining part of the novel is that it makes you want to rummage through your Encyclopedia of Mythology to identify all the gods and demigods who appear (or you can use this cheatsheet, but where's the fun in that?).
Not a bad read, but hard to take seriously, despite all its sound and fury. Might be worth reading as preparation for the upcoming HBO television adaptation.
---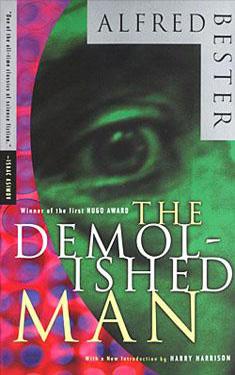 The Demolished Man, by Alfred Bester
Ben Reich is a man troubled by dreams, living in a world of telepaths. Much as in Minority Report, crime is difficult to commit and easy to punish, and murder is all but impossible. The future sees humanity expanding to other planets, but still crippled by its faults and flaws. Bester does a magnificent job creating the world of 2301, and his prowess as world-builder is even better here than in his celebrated The Stars My Destination. Unfortunately, his skills as a crime-drama writer are not as good.
It's not much of a spoiler say that Reich commits murder, because he does so very early in the novel. While there is some suspense in the first part of the book, that largely disappears once the murder is done. There is a long cat-and-mouse chase between Reich and the police, but frankly the reader spends most of his time waiting for the police to laboriously put together all the pieces he already knows, and then has to wait even longer to see if the unlikeable Reich ever gets caught and punished for his crime. The only suspense in the book concerns the identity of The Man With No Face, a dream image that haunts Reich's dreams, but it's not a very interesting mystery.
The Demolished Man is worth reading if only for some very intriguing prose interpretations of what a telepath conversation might be like, but not for the murder mystery which is at its core.
---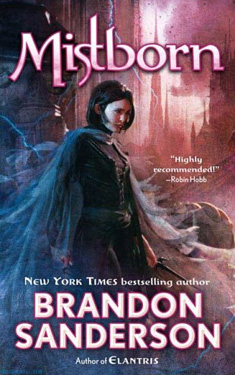 Mistborn, by Brandon Sanderson
I became familiar with Sanderson after he was chosen to finish Robert Jordan's Wheel of Time series, so I decided to give his most popular trilogy a try. Mistborn is set in something like a post-apocalyptic Middle Earth—it's a fantasy world where the evil god/wizard/warrior has won the battle against the chosen hero and remade the world in his own image. This is a magnificent idea, and Sanderson has a lot of fun with it in the first book of the trilogy. The resistance fighters are something like real-world revolutionaries, and are very much the underdogs. The group of heroes in here isn't even the first to have attempted a revolution. This isn't the kind of setup that would work apart from the larger body of genre fiction to play off of, but I expect it will be especially appreciated by those who have read fantasy for years.
Still, this isn't a great series. Sanderson is a good writer, but I think he has a weakness when it comes to plotting. The first novel works as a whole, but the latter two are comparatively formless and sprawling. The trilogy ends in a very strange way, with an unfortunately literal deus ex machina. However, the alchemically-based system of magic is actually very detailed and precise in its functioning, something rare in fantasy literature, and much appreciated.
The first novel is decent, but it will make you want to read the follow-ups that fail to live up to the original.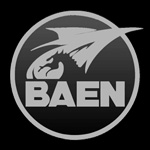 Late last year I set out to do someting about the shortage of Military SF on WWEnd. I looked around the internets for an award or a "best of" list but could not find anything of significance. At the time I was reading the Starship: Mutiny by Mike Resnic so I wrote to him for help. He very kindly gave us permission to post his essay, Military Science Fiction: A Brief History, which contains a large number of books that I added to our database. It was a great start but I was still looking for more so Mr. Resnick suggested I ask David Drake, the Dean of Military SF, for advice. Mr. Drake sent me the Baen Reader's List of Recommended Military SF. Huzzah! I finally had what I was looking for.
The Baen list is the result of a poll conducted by Toni Weisskopf, Editor of Baen Books, the leading publisher of Military SF in the industry. Participants of Baen's Bar, THE forum for fans of Military SF, came up with the list after much discussion and Miss Weisskopf hammered the list into a top 100 with one additional book added at the request of David Drake. Told you he was the Dean. With the list comes an excellent introduction that goes into more detail on the selection process.
Take a look and let us know what you think. Are you a MilSF fan? There's enough military action in this list to satisfy the hard-core fans and will provide some much needed guidance for us novices wanting to explore the sub-genre further. Many thanks to Mike Resnick and David Drake for their help and to Toni Weisskopf for putting it all together.
Check out these books we've received from Pyr in the last couple months. There's a little something for everyone in this list: SF, Steam Punk, Alternate History and Fantasy. I'm looking forward to reading The Alchemist in the Shadows. I quite enjoyed the first book, despite a few minor problems, and I'm eager to see where Pevel takes the story.
---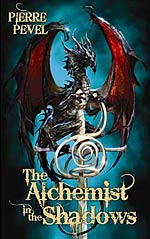 The Alchemist in the Shadows
The Cardinal's Blades: Book 2
Pierre Pevel
Welcome to Paris, in 1633, where dragons menace the realm. Cardinal Richelieu, the most powerful and most feared man in France, is on his guard. He knows France is under threat, and that a secret society known as the Black Claw is conspiring against him from the heart of the greatest courts in Europe. They will strike from the shadows, and when they do the blow will be both terrible and deadly.
To counter the threat, Richelieu has put his most trusted men into play: the Cardinal's Blades, led by Captain la Fargue. Six men and a woman, all of exceptional abilities and all ready to risk their lives on his command. They have saved France before, and the Cardinal is relying on them to do it again.
So when la Fargue hears from a beautiful, infamous, deadly Italian spy claiming to have valuable information, he has to listen… and when La Donna demands Cardinal Richelieu's protection before she will talk, la Fargue is even prepared to consider it. Because La Donna can name their enemy. It's a man as elusive as he is manipulative, as subtle as Richelieu himself, an exceptionally dangerous adversary: the Alchemist in the shadows…
---
City of Ruins
Diving Series: Book 2
Kristine Kathryn Rusch
Boss, a loner, loved to dive derelict spacecraft adrift in the blackness of space…
But one day, she found a ship that would change everything—an ancient Dignity Vessel—and aboard the ship, the mysterious and dangerous Stealth Tech. Now, years after discovering that first ship, Boss has put together a large company that finds Dignity Vessels and finds "loose" stealth technology.
Following a hunch, Boss and her team come to investigate the city of Vaycehn, where fourteen archeologists have died exploring the endless caves below the city. Mysterious "death holes" explode into the city itself for no apparent reason, and Boss believes stealth tech is involved. As Boss searches for the answer to the mystery of the death holes, she will uncover the answer to her Dignity Vessel quest as well—and one more thing, something so important that it will change her life—and the universe—forever.
---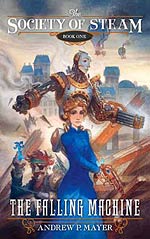 The Falling Machine
The Society of Steam: Book 1
Andrew P. Mayer
In 1880 women aren't allowed to vote, much less dress up in a costume and fight crime…
But twenty-year-old socialite Sarah Stanton still dreams of becoming a hero. Her opportunity arrives in tragedy when the leader of the Society of Paragons, New York's greatest team of gentlemen adventurers, is murdered right before her eyes. To uncover the truth behind the assassination, Sarah joins forces with the amazing mechanical man known as The Automaton. Together they unmask a conspiracy at the heart of the Paragons that reveals the world of heroes and high-society is built on a crumbling foundation of greed and lies. When Sarah comes face to face with the megalomaniacal villain behind the murder, she must discover if she has the courage to sacrifice her life of privilege and save her clockwork friend.
The Falling Machine (The Society of Steam, Book One) takes place in a Victorian New York powered by the discovery of Fortified Steam, a substance that allows ordinary men to wield extraordinary abilities, and grant powers that can corrupt gentlemen of great moral strength. The secret behind this amazing substance is something that wicked brutes will gladly kill for and one that Sarah must try and protect, no matter what the cost.
---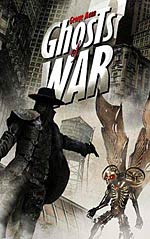 Ghosts of War
Ghosts of Manhattan: Book 2
George Mann
NEW YORK CITY IS BEING PLAGUED BY A PACK OF FEROCIOUS BRASS RAPTORS…
…strange, skeletonlike creations with batlike wings that swoop out of the sky, attacking people and carrying them away into the night. The Ghost has been tracking these bizarre machines, and is close to finding their origin: a deranged military scientist who is slowly rebuilding himself as a machine.
However, this scientist is not working alone, and his scheme involves more than a handful of abductions. He is part of a plot to escalate the cold war with Britain into a full-blown conflict, and he is building a weapon—a weapon that will fracture dimensional space and allow the monstrous creatures that live on the other side to spill through. He and his coconspirators—a cabal of senators and businessmen who seek to benefit from the war—intend to harness these creatures and use them as a means to crush the British.
But the Ghost knows only too well how dangerous these creatures can be, and the threat they represent not just to Britain, but the world. The Ghost's efforts to put an end to the conspiracy bring him into an uneasy alliance with a male British spy, who is loose in Manhattan protecting the interests of his country. He also has the unlikely assistance of Ginny, a drunken ex-lover and sharpshooter, who walks back into his life, having disappeared six years earlier in mysterious circumstances.
While suffering from increasingly lucid flashbacks to WWI, the Ghost is subjected to rooftop chases, a battle with a mechanized madman, and the constant threat of airborne predators, while the fate of the world hangs in the balance. Can he derail the conspiracy and prevent the war with the British from escalating beyond control?
---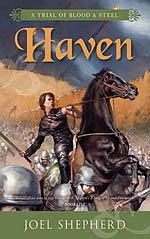 Haven
A Trial of Blood and Steel: Book 4
Joel Shepherd
The great powers of the Saalshen Bacosh are falling. The feudal army of the Regent Balthaar Arosh marches victorious across Rhodaan and Enora, determined to restore the old human ways that were abolished by the serrin of Saalshen two centuries before. The army of Lenayin marches in their wake, in shame. The greater battle was won, yet Lenayin's part in it was defeat, their king slain, their warriors sent running from the field.
Sashandra Lenayin marches with her people, yet she sees the carnage the Regent's armies are inflicting upon her former allies, and like most Lenays, she feels dishonored. Sasha leads three quarters of the army of Lenayin to defect and fight for Saalshen, leaving her brothers Koenyg and Myklas with the Verenthane hardliners to fight for the Regent.
All forces now converge on the city of Jahnd, an Enoran word meaning "Haven." A city of humanity's refugees in Saalshen, its serrin hosts have allowed it to build into a major power over the centuries, humankind's only outpost in Saalshen. But the Saalshen Bacosh's third province, the mountainous land of Ilduur, refuses to come to the aid of its neighbors and without it victory is impossible. Sasha must lead a delegation to the Ilduuri capital, to combat the xenophobic Ilduuri regime's retreat into isolation, and convince the Ilduuri army to defy their own leaders and rise up in rebellion to fight a foreign war that most Ilduuris do not want.
To save Saalshen and all that she loves about Lenayin, Sasha must become a true Lenay warlord, feared and hated by her enemies, uncompromising and all conquering. But will her own people now inflict upon her one of her worst nightmares, by insisting that she, and not her brother Damon, should assume the Lenay throne and lead her people in the greatest battle that the land of Rhodia has ever seen?
---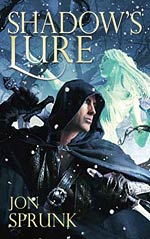 Shadow's Lure
Shadow Series: Book 2
John Sprunk
The unforgiving Northlands . . .
In Othir, he was at the top of the food chain-an assassin beyond compare, a dark shadow in the night. But Caim left that life behind when he helped an empress claim her throne. And now his past has come calling again.
Searching for the truth behind the murder and disappearance of his parents, Caim discovers a land in thrall to the Shadow. Haunted by temptations from the Other Side, he becomes mired in a war he does not want to fight.
But there are some things a son of the Shadow cannot ignore, and some fights from which he can't run. In this battle, all of Caim's strength and skill won't be enough.
For none can resist the Shadow's Lure.
---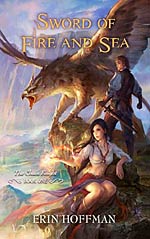 Sword of Fire and Sea
The Chaos Knight: Book 1
Erin Hoffman
Three generations ago Captain Vidarian Rulorat's great-grandfather gave up an imperial commission to commit social catastrophe by marrying a fire priestess. For love, he unwittingly doomed his family to generations of a rare genetic disease that follows families who cross elemental boundaries. Now Vidarian, the last surviving member of the Rulorat family, struggles to uphold his family legacy, and finds himself chained to a task as a result of the bride price his great-grandfather paid: the Breakwater Agreement, a seventy-year-old alliance between his family and the High Temple of Kara'zul, domain of the fire priestesses.
The priestess Endera has called upon Vidarian to fulfill his family's obligation by transporting a young fire priestess named Ariadel to a water temple far to the south, through dangerous pirate-controlled territory. A journey perilous in the best of conditions is made more so by their pursuers: rogue telepathic magic-users called the Vkortha who will stop at nothing to recover Ariadel, who has witnessed their forbidden rites.
Together, Vidarian and Ariadel will navigate more than treacherous waters: Imperial intrigue, a world that has been slowly losing its magic for generations, secrets that the priestesshoods have kept for longer, the indifference of their elemental goddesses, gryphons—once thought mythical—now returning to the world, and their own labyrinthine family legacies. Vidarian finds himself at the intersection not only of the world's most volatile elements, but of colliding universes, and the ancient and alien powers that lurk between them.
I'm a huge fan of the Barsoom Series by Edgar Rice Burroughs and when I heard they were making a movie, a serious non-SyFy movie, mind you, I still had the same reaction I always have when one of my favorite books gets the movie treatment: "Great, I hope they don't f*** it up."
I've gone from so much hope in the idea to so much bitter disappointment in the execution in previous movie adaptations that I've become more than a little jaded to these things. It's a self defense mechanism. If they screw it all to hell then I'm prepared for the letdown and I don't have so far to fall. If somehow the stars align and they get it right then I'm pleasantly surprised. Not a bad way to exit the theater.
After seeing this trailer for John Carter I'm feeling pretty damn optimistic that the stars are favorable for Disney. John looks bad-ass but not overly muscled. I like Boris Vallejo's John as much as the next guy but this John just looks right. Dejah Thoris looks appropriately gorgeous and capable – like someone worth fighting for. And as for Tars Tarkas, mighty Jeddak of Thark? Freakin' amazing! This is the best rendition of a Thark that I've ever seen. The look of the film is spot on for me. Oh, and nobody is running around stark naked. I'm down with that… except maybe for Dejah Thoris.
What do you guys think? Am I setting myself up for a fall?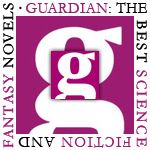 Back in January of 2009 The Guardian published a list of "1000 novels everyone must read," which included 149 Science Fiction and Fantasy novels. Yesterday the WWEnd team finished adding these 149 books to the database, creating our most literary-minded book list yet, Guardian: The Best Science Fiction and Fantasy Novels.
When I say that this list is literary-minded, I'm not exaggerating. Even though the list contains such genre fan favorites as Hitchhiker's Guide to the Galaxy, Ringworld and Dune, the Guardian's review panel also chose to include novels like The Master and Margarita, The Trial and Lord of the Flies, all of which are widely acknowledged masterpieces, but which are arguably not genre fiction.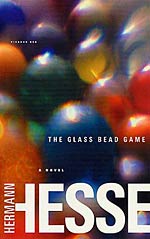 The Guardian's list blurs the line of division between genre fiction and "literature." It may be that The Monk doesn't have supernatural monsters or futuristic technology, but it was certainly a formational Gothic novel, inspiring what would become Science Fiction, Fantasy and Horror. Italo Calvino's The Baron in the Trees may not be straight-up Fantasy, but its Magical Realism is a close cousin to the more popular genre. The Glass Bead Game by Hermann Hesse (better known for his Buddhist novel Siddhartha) is set in a post-WW2 Europe but maps the projected future of philosophy and education rather than technology, but it's important to remember that philosophy is ignored at technology's peril.
So give the new list a look. There's something for just about everybody, and enough intriguing new possibilities to catch anyone's interest. I never thought I'd be adding books like The Naked Lunch and The Castle of Otranto to my reading list, but I'm genuinely curious to see what they're like.
What's caught your eye from the Guardian list?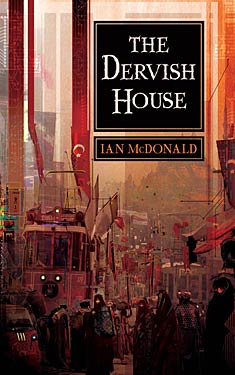 Irish author Ian McDonald's The Dervish House won the 2011 John W. Campbell Award for the best science-fiction novel of the year and Geoffrey A. Landis's "The Sultan of the Clouds" won the Sturgeon Award for the best short science fiction of the year in a ceremony Friday at the University of Kansas.
The Campbell Award was presented to McDonald by Campbell Award juror Elizabeth Anne Hull. The Sturgeon Award was presented to Landis by Noël Sturgeon, Theodore Sturgeon's daughter, trustee of his literary estate, and a member of the Sturgeon Award jury.
The Awards are presented by the Center for the Study of Science Fiction during the Campbell Conference, a four-day event held annually at the University of Kansas. The Campbell Award is selected, from nominations by publishers, by a jury composed of seven writers and academics. The Sturgeon Award is selected, from nominations by reviewers and editors, by a jury composed of five writers and academics.
Mr. McDonald is on a roll now. That's 2 wins out of 5 nominations so far with the Hugo Award coming up in August. Can he pull off the hat trick? I wonder, are multiple award-winning books a good thing for SF or is it better if the awards are spread around to more books/authors? What do you think?