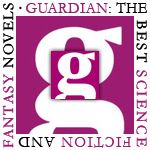 Back in January of 2009 The Guardian published a list of "1000 novels everyone must read," which included 149 Science Fiction and Fantasy novels. Yesterday the WWEnd team finished adding these 149 books to the database, creating our most literary-minded book list yet, Guardian: The Best Science Fiction and Fantasy Novels.
When I say that this list is literary-minded, I'm not exaggerating. Even though the list contains such genre fan favorites as Hitchhiker's Guide to the Galaxy, Ringworld and Dune, the Guardian's review panel also chose to include novels like The Master and Margarita, The Trial and Lord of the Flies, all of which are widely acknowledged masterpieces, but which are arguably not genre fiction.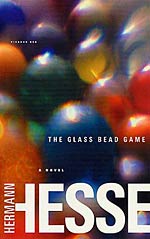 The Guardian's list blurs the line of division between genre fiction and "literature." It may be that The Monk doesn't have supernatural monsters or futuristic technology, but it was certainly a formational Gothic novel, inspiring what would become Science Fiction, Fantasy and Horror. Italo Calvino's The Baron in the Trees may not be straight-up Fantasy, but its Magical Realism is a close cousin to the more popular genre. The Glass Bead Game by Hermann Hesse (better known for his Buddhist novel Siddhartha) is set in a post-WW2 Europe but maps the projected future of philosophy and education rather than technology, but it's important to remember that philosophy is ignored at technology's peril.
So give the new list a look. There's something for just about everybody, and enough intriguing new possibilities to catch anyone's interest. I never thought I'd be adding books like The Naked Lunch and The Castle of Otranto to my reading list, but I'm genuinely curious to see what they're like.
What's caught your eye from the Guardian list?