You may have noticed on the novel page that a new button sometimes appears underneath the cover image. Worlds Without End has started including "Add to Amazon Kindle" buttons for those titles that are available on Amazon electronically. You will see this button more and more as we update our database. Once this project is completed, we'll look at adding Nook, ePub, and mobi editions (where available)
This is our second push for ebook support. The first came a few years ago, when we added the public domain ebook list, where you can download dozens – destined to be hundreds – of public domain books to your ebook reader or computer.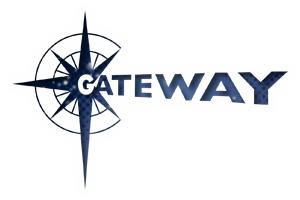 Just as we begin to get serious about adding these links to our site, we hear that Gollancz, the second winningest publisher in our database, is taking many of their out-of-print classic books and making them available as ebooks. The SF Gateway website is going to be "the world's largest digital SFF library." We couldn't be more thrilled, since several of our (especially Hugo) winning titles have been out of print for some time.
Now, for your perusing pleasure, here is a list of authors, or their estates, who have already decided to release their corpus for digital reading:
Poul Anderson • Barrington J. Bayley • Gregory Benford • Michael Bishop • James P. Blaylock • James Blish • Marion Zimmer Bradley • John Brosnan • Fredric Brown • John Brunner • Algis Budrys • Kenneth Bulmer • Edgar Rice Burroughs • Pat Cadigan • John W. Campbell Jr • Terry Carr • Arthur C. Clarke • Hal Clement • D.G. Compton • Michael G. Coney • Edmund Cooper • Richard Cowper • John Crowley • L. Sprague de Camp • Samuel R. Delany • Philip K. Dick • Gordon R. Dickson • Christopher Evans • Philip Jose Farmer • John Russell Fearn • Alan Dean Foster • Mary Gentle • Mark S. Geston • Joseph L. Green • Colin Greenland • Nicola Griffith • Joe Haldeman • Harry Harrison • Frank Herbert • Philip E. High • Robert Holdstock • Cecelia Holland • Robert E. Howard • Raymond F. Jones • Leigh Kennedy • Garry Kilworth • Damon Knight • Henry Kuttner • Tanith Lee • Murray Leinster • H.P. Lovecraft • Katherine MacLean • Barry N. Malzberg • Phillip Mann • David I. Masson • C.L. Moore • Ward Moore • Edgar Pangborn • Frederik Pohl • Rachel Pollack • Tim Powers • Mack Reynolds • Keith Roberts • Eric Frank Russell • Josephine Saxton • Bob Shaw • Robert Silverberg • Clifford D. Simak • Dan Simmons • John Sladek • Cordwainer Smith • E.E. "Doc" Smith • Norman Spinrad • Olaf Stapledon • Theodore Sturgeon • William Tenn • Sheri S. Tepper • James Tiptree Jr • E.C. Tubb • George Turner • Harry Turtledove • Jack Vance • Ian Watson • Ted White • Kate Wilhelm • Connie Willis • Robert Charles Wilson • Gene Wolfe