Rhonda Knight is an Associate Professor of English at Coker College in Hartsville, SC. She teaches Medieval and Renaissance literature as well as composition courses. This blog will outline her experiences teaching an Honors English Composition course about created entities, beginning with the golem of Jewish legend and continuing through cyborgs, robots, androids, and artificial intelligence.
---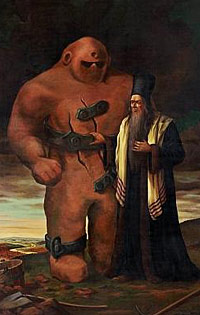 This semester I'm teaching a course that examines the relationship between humans and created beings. (I wish I had a catchier name, but "created beings" seems to cover the various organic, mechanical and digital creatures that inhabit my syllabus.) Since the Worlds Without End site, especially the sub-genre lists, was instrumental in my syllabus development, I decided to share my reading list in the forum. From there, Dave, Rico and I decided that it might be interesting if I blogged about my experiences and those of my students. This first blog will serve as an overview while the subsequent ones will focus on specific texts or issues.
First, a bit about the class: Coker College offers one section of Honors Composition each semester. The students are all good readers and writers as well as enthusiastic and industrious — a pleasure to teach. Most of them are first-semester, first-year students. Often it is a challenge to find literary texts that these students have not studied in their AP or Honors English classes or read on their own, so I always try to pick out-of-the-mainstream texts that most of them have not read or often have not heard about.
This year my inspiration for the course is the keynote speaker for the Coker College Undergraduate Humanities Conference in February. He is J. Andrew Brown, author of Cyborgs in Latin America. (You can download a free copy of the book here.) The conference co-founder, Dr. Mac Williams, is an Assistant Professor of Spanish, and he informed me that there are many innovative Hispanophone novels that explore the relationships between technology and humanity, posthumanity, and the like. I decided that this would be a great way to tie my recreational reading with a class whose goal would be to have student papers worthy for presentation at the conference in February. This type of presentation will be a new experience for freshman students who usually don't have such opportunities.
In the class, we will read novels, short stories, essays, and articles from social science journals and popular magazines. We will also watch movies. I will talk about the secondary works as I blog about each section, but in this overview it is my intention to discuss each section and the primary works in it.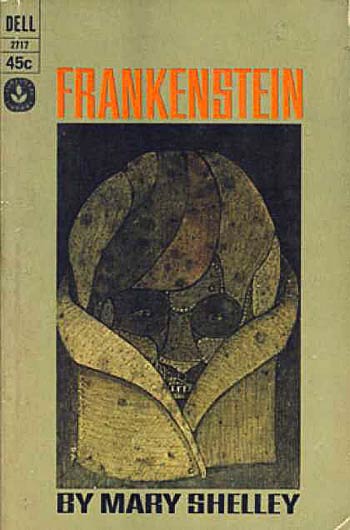 In Frankenstein's Monster as Golem, we will apply several texts about the Golem and creation to Mary Shelley's Frankenstein. The primary questions we will explore in this section are: Why does Victor Frankenstein try to create a being? What is his responsibility to the being once created? What is at stake when one pushes the boundaries of science and knowledge? Can scientists/inventors ever "get it right" if they are afraid to "get it wrong"?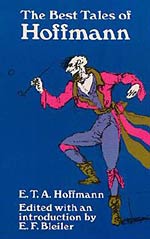 In Gothic Romance and the Uncanny, we will read several short texts — E. T. A. Hoffmann's stories, "The Sandman" and "The Automata," Edgar Allan Poe's essay, "Maelzel's Chess Player," and F. Gwynplaine MacIntyre's "The Clockwork Horror," which is a retelling of Poe's essay. My goal in this section is to introduce the students to the concept of the uncanny. The texts all focus on 19th century "robots," or clockwork beings, which will allow us to test the boundaries of what makes these machines uncanny.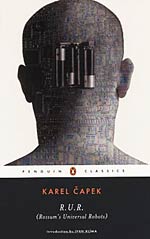 In Robots and the Mechanical Age, we will read several of Isaac Asimov's stories and essays from Robot Visions and Karel Capek's play R. U. R. (Rossum's Universal Robots). We will also watch clips from Fritz Lang's Metropolis. I hope that the movie will help the students understand the context of R.U.R, which is a very powerful piece but a bit didactic in its tone. This section explores what happens when mechanical creatures learn, evolve and start making decisions. We will not ignore the Marxist overtones, but we will also look at these robots as robots and not just as symbols the proletariat. We will examine the texts as explorations of human fears and desires concerning robots.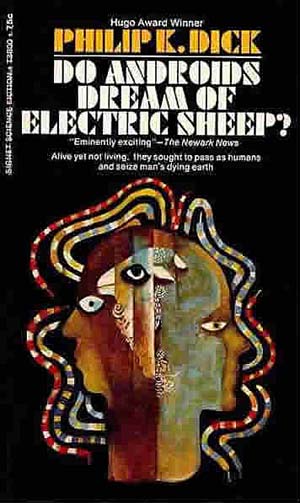 In Cyborgs and Androids, we will focus on the two most intriguing novels of the bunch, Marge Piercy's He, She and It and Philip K. Dick's Do Androids Dream of Electric Sheep? We will also watch Blade Runner. Unfortunately, this is the section that I have thought the least about. I know we will do some work on defining terms, robot, cyborg, and android and discuss their slipperiness in science fiction writing. We will also continue our discussion that we begun in the previous section about created beings and free will.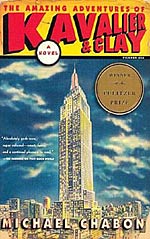 In the final section, The Artist as Golem Maker, we will read Michael Chabon's The Amazing Adventures of Kavalier & Clay. The Golem plays a small role in this novel, but this exploration of the origin of comics provides an interesting way into discussing modern and postmodern ideas of creation. I hope that by November many of the ideas we've discussed will represent themselves in the guise of the superheroes.
I hope this introduction has piqued your interest and you will send me feedback as I document the course. So far the students have been extremely enthusiastic and we've had some great discussions – more on that in my next blog.