Rhonda Knight is an Associate Professor of English at Coker College in Hartsville, SC. She teaches Medieval and Renaissance literature as well as composition courses. When she looked over last year's reading list, she was shocked to see that only 17% of the authors she read were women. This blog will record her attempts to read authors that are generally considered out of the science fiction norm: women, persons of color, and non-U.S. and non-U.K. authors.
---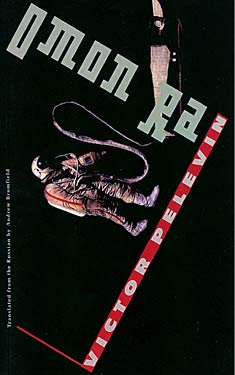 Over in the forum, several of us have been putting together an Outside the Norm Reading Group for the remainder of the year and continuing into the next. It will function much like a book club. We will read one book a month and will spend at least the first week of the following month discussing the book in the group. Emil has offered this format for discussion:
Initial impression of the book
Themes
Particular theme that impressed
Favorite scene/moment, etc.
We have planned books through next January, but we would love for this to continue longer and get your input for future books. We envision this as a fluid "book club" and hope that people will be able to join (and leave) according to their interest in the books we will discuss each month.
The July book is Victor Pelevin's Omon Ra. We will discuss it during the first week of August. It is only 153 pages, so it will be easy to catch up this month.
The remaining schedule is:
Remember: We will discuss each book during the first week of the following month.
Feel free to offer up suggestions of science fiction, fantasy and horror books that you feel are "outside the norm," which we have been defining as books by women, persons of color, or non-US/UK authors. We have been using the Guardian list as a guide, but we certainly not limited to those books.
Please join us in the forum!