We've all had those friends and family members who just don't "get" genre fiction–who think that Fantasy is all about Hogwarts or football, who think that Science Fiction is no more than J.J. Abram's oeuvre, who think that Horror is just a zombie in a hockey mask slicing up co-eds. You can either continue to inwardly seethe at these ignoramuses, or man up and buy them some fiction that will blow their minds and make them addicts just like you. To that end, we at Worlds Without End have put our heads together to come up with a list of books for the genre-clueless people in your life.
Today's list contains half a dozen Fantasy books or franchises to knock the socks off the people who don't have good genre taste… yet.
---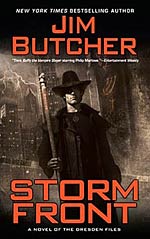 The Dresden Files, by Jim Butcher
Butcher's series about the self-deprecating wizard-for-hire Harry Dresden serves as a great introduction to the Urban Fantasy subgenre. Nearly every fantasy trope ends up on Harry's to-do list at some point: vampires, warlocks, werewolves, faeries, ghosts, demons, archangels, and even the Shroud of Turin. The stories are frequently funny and always fast-paced, which makes the failure of its small-screen adaptation all the more perplexing.
Perfect For: Readers of thrillers and mystery novels.
First books in this series:
---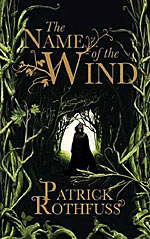 The Kingkiller Chronicles, by Patrick Rothfuss
Some have described this series as Harry Potter for grownups. That's a trite way of interpreting Rothfuss' story about a polymath ne'er do well trying to survive through a school that focuses on alchemy and magical theory. It's a lot smarter than the premise makes it sound. Rothfuss is well-educated himself, and he claims to have spent the better part of a decade writing and rewriting the first novel. This actually turns out to be a good thing.
Perfect For: The over-educated smartasses in your life.
First books in this series:
The Name of the Wind – Amazon.com, Amazon.co.uk, Kindle, Audible
The Wise Man's Fear – Amazon.com, Amazon.co.uk, Kindle, Audible
---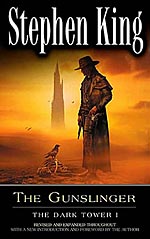 The Dark Tower, by Stephen King
As far as I know, this series is King's longest foray into Fantasy. Despite being only seven novels long (with an eighth "midquel" just published), it took King twenty-two years to complete the whole thing, publishing the last three in a great burst from 2003-4. Alternatively a magical realist action-adventure story and a running metafictional commentary, King considers this to be his magnum opus, and it has been a hit with his fans.
Perfect For: Lovers of complex and referential storytelling.
First books in this series:
---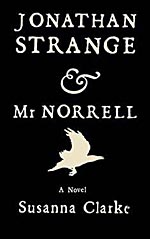 Jonathan Strange & Mr. Norrell, by Susanna Clarke
This 800-page doorstopper is an alternative history of England during the time of the Napoleonic Wars if magic had been a real historical phenomenon. The novel is written as a faux-history text, and I have to admit that Clarke even had me fooled into thinking that many of the references to pagan and medieval magic traditions were taken from the real world. It's a love story mingled with the methodical restoration of magical practice, and all of its societal implications.
Perfect For: Admirers of alternate history, world-building, and the Romantic literary movement.
---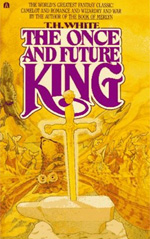 The Once and Future King, by T.H. White
The four-book series (and a fifth posthumous volume) on the life and adventures of King Arthur's royal court was a big hit when the first volume was published way back in 1938. This is not a thorough retelling of the Arthurian body of legends, but rather a selection of episodes (mostly well-known from Malory) that allow White to focus on the themes of war and morality that, being and Englishman writing during World War II, were heavy on his mind. The whimsical idea that Merlin is a backwards traveler through time has its origins here, and the Disney film The Sword in the Stone is a loose adaptation of White's first volume of the same name.
Perfect For: Anyone who likes the show Merlin but wishes it were a bit smarter.
---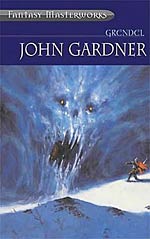 Grendel, by John Gardner
Gardner as a novelist has nearly disappeared from the American literary scene, despite once having multiple novels on the bestseller lists. Even though he's now appreciated almost entirely for his books about writing, Grendel has remained a perennial favorite. Telling the story of Beowulf from the monster's point of view gives Gardner the opportunity to dramatically explore (as he claims) the darker aspects of Jean-Paul Sartre's existential philosophy. The novel also incorporates many of the postmodern conceits popular at the time, and despite its serious subject is laced with humor and irony.
Perfect For: Someone who read Wicked but thought the witch was the villain.
---