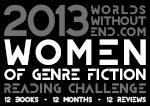 Barbara Evers (Bevers) is an active member of SCWW and has two novels in progress. Her short stories have appeared in The Petigru Review and Stupefying Stories. Her essay, Unexpected, appeared in the award winning anthology, Child of My Child. In the real world, Barbara is a corporate trainer, instructional designer and occasional public speaker. In her spare time (!?), she reads slush for Stupefying Stories. Her writing blog, An Eclectic Muse, abides by its name, so don't be surprised at the variety of topics you find there.
---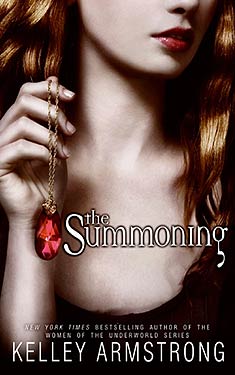 I receive email alerts from BookBub every day concerning free downloads on Kindle. The Summoning was not in the list, but while I considered one fantasy, I noticed a review suggesting to not waste my time on the suggested book.  The reviewer said I should read Kelley Armstrong's The Summoning instead.  Curious, I found the book and downloaded it.
YA is not my preferred fantasy genre, and when I do read it, it tends to be along the lines of Harry Potter or Eragon, so Armstrong's book was a change for me.  That said, the book is well-written, and I read it quickly.
Fifteen-year-old Chloe lives as normal a life that she can, considering her mother died when she was a young child and her father travels, leaving her with housekeepers.  Behind in development, Chloe explodes into development in one huge blast.  By the end of one day, she's begun her period, been asked (sort of) to a dance, and started seeing dead people.  Yes.  In Sixth Sense style, she sees dead people, but she doesn't understand what's going on.  After all, it just started.
When the burned ghost of a dead janitor frightens her into running through the school halls screaming, she's sent to a home for children with special needs with a promise from her beloved Aunt Lauren that it will only be for two weeks. At Lyle House, the doctors tell her she suffers from schizophrenia.  Unsure of what to think, she begins to study the actions of the other teens in this home.
And discovers Lyle House is not all it seems.  Chloe is not alone in her talents.  Others at the home have unusual abilities.  Soon she learns that a population of supernatural beings exists, and two of the boys at the home have a connection to them.  They hatch a plan to escape, and that's when they discover how many people truly know what they are and seek to control them.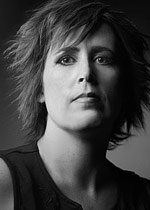 The Summoning is well-written with good character development and suspense.  Not a lot came as a surprise to me, but I'm not the typical reading audience, either.  The one point that caught me off-guard half-way through the book was that Simon was Asian.  I missed that during our first introduction to him.  The rest of the character descriptions, especially, Derik's, are vivid and full of life.
Since Chloe attended a school for the arts in hopes of becoming a movie director someday, there are a lot of movie references and film development details that I truly enjoyed.  I found myself impressed with Armstrong's ability to work those details in so well.  In fact, I wondered if she might have a film background.
If you enjoy YA fantasy with supernatural beings like you see in the TV show Alphas, then this could be a book you will want to read.  It is first in a series.
4 Stars out of 5.