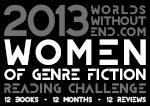 Guest Blogger, Allie McCarn (Allie), reviews science fiction and fantasy books on her blog Tethyan Books. She has contributed many great book reviews to WWEnd including several Grand Master reviews featured in our blog. Allie has just kicked off a new blog series for WWEnd called New Voices where she'll be reviewing the debut novels of relatively new authors in the field.
---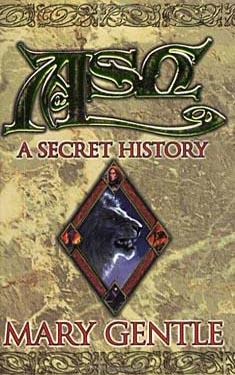 Ash: A Secret History by Mary Gentle
Published: Eos (2000), Gollancz (2000)
Awards Won: BSFA Award
Awards Nominated: Campbell, Clarke, and Locus Fantasy
The Book:
"If history could be changed, how would we know?
Historian Pierce Ratcliff has plans to publish a new translation of historical documents detailing the life of a 15th century female mercenary commander, known as Ash. What starts out as a simple contemporary translation becomes increasingly strange, as unexplainable discrepancies from established history come to light within his supposedly genuine latin manuscripts. Is this a case of simple scholarly error, or is something far more extraordinary happening?
Within his translation, Ash is a woman of legend in continental Europe—a kind of mercenary Jeanne d'Arc, who is credited with hearing voices that help lead her to victory. She and her company, the Lion Azure, are inexorably drawn into the machinations of a (mysteriously undocumented) Visigothic civilization in northern Africa, which seems inexplicably driven to wipe the wealthy duchy of Burgundy completely off the face of the Earth." ~Allie