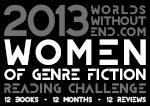 Alex Hammel (ahmmel) is an MSc. student in botany at the University of British Columbia. He started reading Tolkien and Lewis as a young nerd, and became an avid reader of all kinds of speculative fiction as an undergraduate when he discovered that it was more fun than studying. He joined WWEnd to participate in the WoGF challenge, and can often be found in the vicinity of a good beer.
---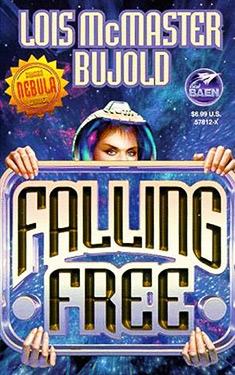 I'm not sure how I managed to overlook the fact that Silver has four arms on the cover, but I did. Falling Free, my WoGF read for May, manages to be an excellent SF adventure without taking any of the usual recourse to space battles, aliens, and colonization.
Having disposed of these devices, Bujold does an excellent job of giving us an engineering-based adventure. Seriously. Almost all of the excitement and suspense in the book comes from the planning, last-minute revision, and execution of engineering projects. This works much better than I'm probably making it sound: I was deeply emotionally invested in Graf's bid to make a large mirror under difficult conditions.
The engineering focus of the story lends a lot of realism to the setting. In this universe spaceships are made of real parts that can break through wear or misuse and be refitted to do new stuff. Granted, stuff breaks in most space operas, but Bujold accomplishes a certain amount of verismo by making her protagonist an engineer (when was the last time you saw an engineer in an SF story who had tasks aside from pressing buttons and spouting technobabble?) and letting us go through the process of thinking up plausible solutions to technical problems the way real engineers (I suppose) have to. It makes for a very believable universe, even with the presence of soft-SF devices like faster-than-light travel, a brain/computer interface, and ad libidum genetic engineering.
Unfortunately, the resolution to some of the more traditional space-adventure type scenarios in the book seem a bit anti-climactic and flat by comparison with the engineering-adventure aspects. It's not often I find myself wishing that the author would just get this hostage situation dealt with so we can go back to hearing about building the giant mirror.
The adventure of this story involves a space-station full of experimental gen-eng humans who have been designed to work well in free-fall. This involves a number of modifications, the most obvious of which is that they have an extra set of arms where my legs are. The idea is that they would be hired out as workers who don't need planet-leave: spending a long time in free fall is bad for standard humans who ever want to live in gravity again. However, due to the vagaries of inter-solar law, the 'quaddies' are basically slaves. This does not sit well with Leo Graf, their welding instructor (this must be the only SF book I've read that deals with the problem of sticking pieces of metal together in space), who makes it his task to free them. With engineering!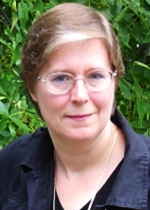 It sort of feels like there should be an anti-capitalist or anti-corporate moral in here somewhere, but aside from this particular project the Company is depicted rather positively. It comes off feeling like the moral is actually 'slavery is bad'. Similarly, there could've been an anti-biotech Aesop, but the only characters who seem to be against making the quaddies in the first place are depicted as bigots, and the quaddies themselves are quite happy and well-adjusted when given their independence. I'm not the kind of jerk who insists that any fiction that doesn't contain a Grand Statement About The Human Condition is worthless, but it sort of feels like there was a moral that went missing in here somewhere.
Still, this was meant to be an adventure novel, and it is a very good one: well thought out, engaging, good characterization and suspense. This could be a very addictive series for me.