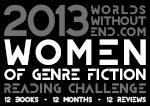 Alexandra P. (everythinginstatic) was first introduced to sci-fi by her father, at the age of 14. Although it took 3 years and 2 attempts to finish Foundation, she hasn't stopped reading sci-fi since, branching out into fantasy and speculative fiction as well. Her biggest passions are reading, tea and photography, and she hopes that 2013 will be the year she finally revisits Hari Seldon. You can read more of her reviews on her blog Wanderlust.
---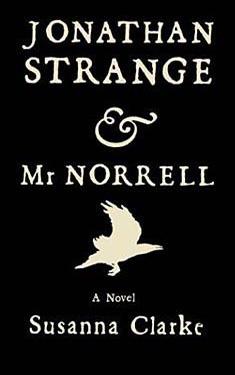 When I first started Jonathan Strange & Mr. Norrell, I was worried. It's a pretty big book, you know? I might not like it. After all, my last run in with rival magicians (namely, The Night Circus) went down terribly! And yet, I started this novel (with some trepidation), and the next thing I knew, I was neck deep in magic, Regency England, the Napoleonic Wars and Mad King George III. And it never once felt boring, or like it dragged on without any resolution. There was never a part where I genuinely felt the 1,006 pages weighing heavily on me.
From the library at Hurtfew to Venice, over the King's Roads and through mirrors, this story of the revival of English magic never pauses to preach or pass judgement. The main characters, Strange and Norrell, are complete opposites: one is an extrovert, constantly striving to make magic practical, while the other is an introvert, for whom magic is the study of spells, not the senseless dive into the unknown. Naturally, the two views collide, and a rivalry of sorts develops.