It's been awhile since we last had a contest and the folks at Orbit have given us the chance top rectify that by providing us with an autographed copy of Ann Leckie's debut novel Ancillary Justice to give away to one lucky winner.  You've likely already heard about this one.  It was just released yesterday in the US and UK and has been making the rounds all over the blogosphere with much fanfare.  This one looks a winner, folks, and I was sorely tempted to keep it for myself.  This is another re-tweet this tweet, share on Facebook or post in the comments below contest so you know what to do.  We'll run this 'till next Wednesday when we'll announce our winner.
In addition to the contest we'll be featuring an author interview and a guest post from Ann Leckie herself later this week so stay tuned for those.
---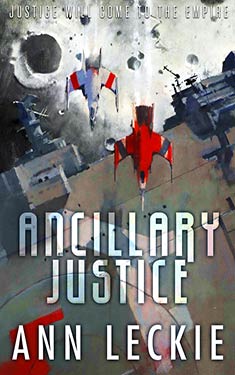 Ancillary Justice
by Ann Leckie
JUSTICE WILL COME TO THE EMPIRE
On a remote, icy planet, the soldier known as Breq is drawing closer to completing her quest.
Breq is both more than she seems and less than she was. Years ago, she was the Justice of Toren–a colossal starship with an artificial intelligence linking thousands of corpse soldiers in the service of the Radch, the empire that conquered the galaxy.
An act of treachery has ripped it all away, leaving her with only one fragile human body. And only one purpose–to revenge herself on Anaander Mianaai, many-bodied, near-immortal Lord of the Radch.
---
What people are saying about Ancillary Justice:
"Unexpected, compelling and very cool. Ann Leckie nails it… I've never met a heroine like Breq before. I consider this a very good thing indeed." – John Scalzi
"A double-threaded narrative proves seductive, drawing the reader into the naive but determined protagonist's efforts to transform an unjust universe. Leckie uses… an expansionist galaxy-spinning empire [and] a protagonist on a single-minded quest for justice to transcend space-opera conventions in innovative ways. This impressive debut succeeds in making Breq a protagonist readers will invest in, and establishes Leckie as a talent to watch." – Publishers Weekly
"Leckie does a very good job of setting this complex equation up… This is an altogether promising debut." – Kirkus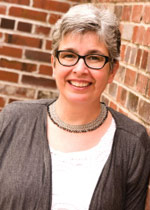 About the Author:
Ann Leckie has worked as a waitress, a receptionist, a rodman on a land-surveying crew, a lunch lady, and a recording engineer. The author of many published short stories, and secretary of the Science Fiction Writers of America, she lives in St. Louis, Missouri, with her husband, children, and cats.
So what do you think?  Does Ancillary Justice pique your interest as it does mine?  If you're taking part in our Women of Genre Fiction Reading Challenge Ann will most likely qualify as a "new to you author" since this is her first novel and she would make an excellent random author pick too.  Best of luck to you all!