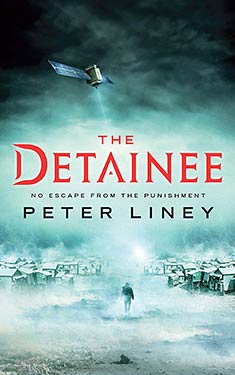 Our Jo Fletcher Fridays re-tweet contest for Peter Liney's debut book, The Detainee, has closed. We had 23 entries and have drawn our 4 random winners.
Congrats to our winners:
Cassandra was the first random name drawn so she gets the hardcover – our other winners will receive trade paperbacks.  If you are one of our prize winners please send your mailing info to us at "info [at] worldswithoutend [dot] com" so we can get your books in the mail right away. Please mention which book you've won in your email.
Our thanks to Peter Liney and Jo Fletcher Books for donating the prizes.  We'll be back next Friday with another giveaway so stay tuned for more free books!