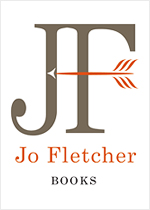 Now here is a giveaway befitting our Month of Horrors!  Home Improvement: Undead Edition is a collection of paranormal tales edited by Charlaine Harris and Toni L. P. Kelner that are sure to get your blood racing.  The good folks at Jo Fletcher Books have given us 1 hardcover and 2 trade paperbacks to give out so you have 3 chances to win.
You know the drill: re-tweet this tweet or comment here in the blog to enter the contest. Easy peasy. Do both and double your chances! We'll have a random drawing and announce the winners next Monday so tweet away and don't forget to tell your friends.  Our first name drawn will get the hardcover copy.
---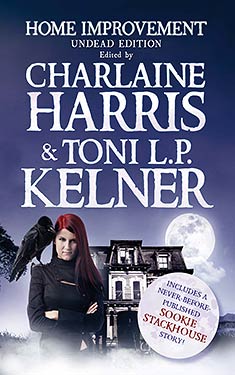 Home Improvement: Undead Edition
by Charlaine Harris & Toni L. P. Kelner
There's nothing like home renovation for finding skeletons in the closet. Now here's the perfect treat for any homeowner who's ever wondered, 'What's that creaking sound?' Editors Charlaine Harris and Toni L. P. Kelner return with an all-new collection, this time on the paranormal perils of Do-It-Yourself.
As well as a brand-new Sookie Stackhouse story there are 13 more cautionary tales of home renovation by bestselling authors Patricia Briggs, Heather Graham and Melissa Marr, amongst others. This is an outstanding line-up of frightening and funny fixer-upper tales guaranteed to shake the foundations.
---
What people are saying:
"Fourteen authors hit the nail on the head with these truly DIY nightmares. With literal skeletons in the closet or portals in the attic, the stories range from the chilling to the offbeat." – Romantic Times Book Review.
"A solid collection filled with enjoyable, quirky and fun packed stories. As always, Harris and Kelner have commissioned the best the genre has to offer." – Andromeda's Offspring
This looks like some fun and creepy reading for the Halloween season.  Best of luck to you all.