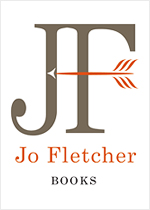 Last week's JFF giveaway of Peter Liney's The Detainee was a big hit and we're back with another one that's sure to please. We have 6 paperback copies of Alison Littlewood's newest book Path of Needles for your reading pleasure.  This is Alison's second book and follows her critically acclaimed debut novel, A Cold Season.
By now you know know we like to keep things simple: re-tweet this tweet, share it on Facebook or comment here in the blog to enter the contest.  Easy peasy. Do all three and triple your chances! We'll have a random drawing and announce the winners next Monday so tweet away and don't forget to tell your friends.
---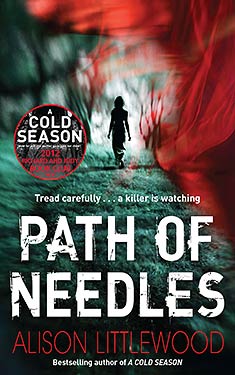 Path of Needles
by Alison Littlewood
Some fairy tales are born of dreams… and some are born of nightmares.
A murderer is on the loose, but the gruesome way in which the bodies are being posed has the police at a loss. Until, on a hunch, Alice Hyland, an expert in fairy tales is called in. And it is Alice who finds the connection between the body of Chrissie Farrell and an obscure Italian version of Snow White.
Then, when a second body is found, Alice is dragged further into the investigation – until she herself becomes a suspect.
Now Alice must fight, not just to prove her innocence, but to protect herself: because it's looking like she might well be next.
---
What people are saying:
"Fairy godmothers have been ditched in favour of horrific murders with little left to the imagination when it comes to gore." – SciFi Now
"A great page-turner and by the time I reached the last quarter of the book, I absolutely could not put it down… This will appeal to fans of both horror and crime, and on the strength of this sophomore novel, Littlewood is going to be very big indeed." – British Fantasy Society
"Path of Needles retains the elements of her first novel that were so successful, the crisp prose and perfect pacing chief among them." -  ThisIsHorror.co.uk
This looks like an interesting and gore filled fairytale/horror mix that's just right for our Month of Horrors.  And if you're taking part in the Women of Genre Fiction Reading Challenge this could be a good fit for you.  Best of luck to you all.