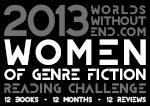 Guest Blogger and WWEnd member, Rob Weber (valashain), reviews science fiction and fantasy books on his blog Val's Random Comments which we featured in a previous post: Five SF/F Book Blogs Worth Reading. Be sure to visit his site and let him know you found him here.
---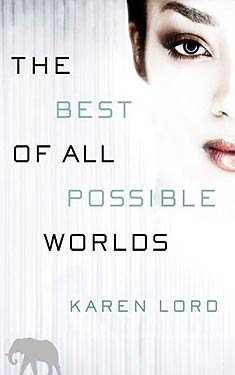 Karen Lord's debut novel Redemption in Indigo was one of the books that received a lot of attention in 2011 and 2012. It's one of those books I mean to pick up but so far I haven't read it yet. From what I understand of the reviews, it's a book well worth reading. While looking for suitable books for the Women of Genre Fiction reading challenge I came across Lord's second novel, The Best of All Possible Worlds, in a bookstore in Amsterdam. If her first novel is anywhere near as good as the second, I can see what the fuss was about. The Best of All Possible Worlds is a very good science fiction novel. Comparisons with the work of Ursula K. Le Guin are made on the inside flap of the cover. For once, I don't disagree with what it says there. Something the flap text doesn't mention is that there clearly is a bit of Bradbury in the novel too.
What do you do when your planet and the center of your culture has been wiped out in a single strike? That is the question facing the Sadiri who had the good fortune to be away from home at the time of the strike must answer. Besides drastically reduced numbers, they also face a severe gender imbalance. The question of whether the Sadiri have a future as a separate people or should blend in with the other peoples of the galaxy is very much on their mind. Scientist Grace Delurua is assigned to a project to see if salvaging Sadiri culture by introducing new blood from the planet Cygnus Beta is feasible. It will be a life changing experience for Delurua and the Sadiri.