The finalists for the John W. Campbell Memorial Award, for best SF novel, have been announced: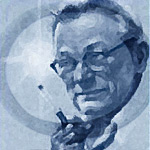 The award will be presented during the Campbell Conference, to be held June 13-15, 2014 at the University of Kansas in Lawrence, KS.
This makes the 6th major award nomination for Ancillary Justice which just took home the 2013 Nebula.  What do you make of this list? Any personal favorites in there? Of the 15 books on the list 4 are by women which is an improvement over last year's list that was only 1 out of 13.