The nominees for the 2014 Shirley Jackson Award have been announced. The noms in the novel category are: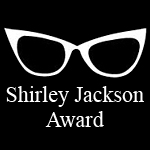 The Shirley Jackson Awards are voted upon by a jury of professional writers, editors, critics, and academics, with input from a Board of Advisors. The awards are given for the best work published in the preceding calendar year in the following categories: Novel, Novella, Novelette, Short Story, Single-Author Collection, and Edited Anthology. You can see the complete list of noms in all categories in the official press release.
Our congrats to all the nominees! What do you like from this list? Any surprise inclusions?