The shortlist for the Arthur C. Clarke Award for best science fiction novel for 2016 have been announced. They are: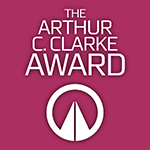 The winner will be announced in August and will be presented with a check for £2016.00 and the award itself, a commemorative engraved bookend.
So what do you think of this list? Any surprises for you? Which is your pick to win?