The 2016 Aurora Awards finalists have been announced, celebrating the "best works and activities done by Canadians in 2015."  The nominees in the Best Novel category are: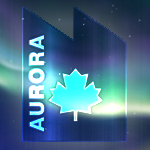 Locus has the list of finalists in all categories.
Our congrats to all the nominees.  What do you think of this list?  Anything there look good to you?