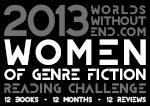 For Lynn Williams (lynnsbooks) books are much more than a hobby or a pastime they're really an obsession. If she's not reading a book, she's talking about books on her blog, Lynn's Book Blog, or deciding which books to buy next. Lynn reads all sorts of books, sometimes straying into YA, but her first love is fantasy. Recently she started to cross into science fiction thanks to the suggestions of some very excellent bloggers.
Editor's Note: This review counts for December.
---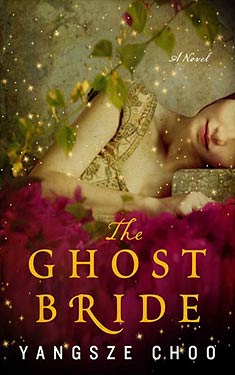 Just finished reading The Ghost Bride by Yangsze Choo – talk about getting your last challenges in right on the last minute – this book is both my 100th book of the year and also my December read for Worlds Without End, Women of Genre Fiction reading challenge – can I just say what a great challenge the WoGF has been – sincerely I hope they hold this next year, I will be all over it if they do!
Anyway, moving swiftly on and away from my gloaty back patting self (the book review being the actual purpose of the post!) I do have mixed feelings about this book – which would probably resolve themselves if I had the chance to mull it over a little longer and really establish how I feel, but – deadlines are pressing – so, mixed feelings are what I'm going with on this occasion. Although, for clarity's sake I certainly didn't dislike this, just not quite sure about exactly what my emotions are at this point (did I love it, maybe not. Did I hate it – definitely not.)
The story is about a young girl, Li Lan, living in Malaya. Her mother has died and her father has retreated into the world of opium. As a result, and although she certainly doesn't seem to have suffered any hardship having been raised mainly by her very loving Amah, her future does not seem to have been taken care of in the traditional sense leaving her with no future marriage prospects. Her father's business has deteriorated, as you would likely imagine as he spends most of his time with cloudy eyes chasing the dragon, and, on top of that, he also seems to have run up considerable debts. Then along comes a marriage proposal of a most unusual nature. A very well to do family would like Li Lan to marry their son. Yes, it's the old 'attractive young girl marries into a wealthy family to save her own family honour' chestnut. Or is it? Before we all start jumping to those conclusions – there's a snag with this marriage proposal, just a tiny one, maybe not insurmountable to some – although I think I might object – the would-be groom has already passed away. Now, tell me that you're not intrigued!