What more needs to be said?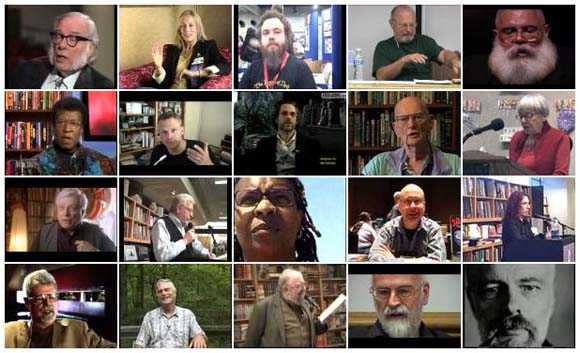 Have you seen our Author Videos page lately? We've been plugging away, adding new vids as we find them, for some time now and we've now got over 400 vids for your viewing pleasure. You can watch interviews, readings, lectures and documentaries for many of the 700+ authors in the WWEnd database. Check it out and let us know what you think.
Do you recognize anyone in the picture? How many of these authors have you read?