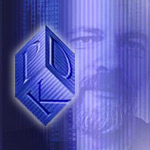 The winner of the 2016 Philip K. Dick Award for distinguished original science fiction paperback published for the first time during 2016 in the U.S.A. is: The Mercy Journals by Claudia Casper.  Special Citation was given to Unpronounceable by Susan diRende.
The PKD Award was presented at Norwescon 39 on March 26.  Here's a link to a video recording of the event: PKD Award ceremony – 2016
Our congrats to the winner and all the nominees.