I saw this over on Topless Robot and had to share it here. This is a hip hop remix of the Game of Thrones theme from Dominik Omega and The Arcitype. Its just about the coolest nerdiest thing I've ever heard. I particularly like the line "instead of spitting lies i use my imp-like mind and never back down i am The Mountain That Rhymes".
What more needs to be said?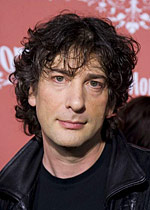 This week's entry in our ongoing Genre Poetry series comes from Neil Gaiman's short story and poetry collection, Fragile Things. What would happen if every genre-spawned apocalypse hit us at once? Would we even notice, or would we finally reach Patton Oswalt's Etewaf Singularity?
The Day the Saucers Came
by Neil Gaiman

That day, the saucers landed. Hundreds of them, golden,
Silent, coming down from the sky like great snowflakes,
And the people of Earth stood and
stared as they descended,
Waiting, dry-mouthed, to find what waited inside for us
And none of us knowing if we would be here tomorrow
But you didn't notice it because

That day, the day the saucers came, by some coincidence,
Was the day that the graves gave up their dead
And the zombies pushed up through soft earth
or erupted, shambling and dull-eyed, unstoppable,
Came towards us, the living, and we screamed and ran,
But you did not notice this because

On the saucer day, which was the zombie day, it was
Ragnarok also, and the television screens showed us
A ship built of dead-men's nails, a serpent, a wolf,
All bigger than the mind could hold,
and the cameraman could
Not get far enough away, and then the Gods came out
But you did not see them coming because

On the saucer-zombie-battling-gods
day the floodgates broke
And each of us was engulfed by genies and sprites
Offering us wishes and wonders and eternities
And charm and cleverness and true
brave hearts and pots of gold
While giants feefofummed across
the land, and killer bees,
But you had no idea of any of this because

That day, the saucer day the zombie day
The Ragnarok and fairies day, the
day the great winds came
And snows, and the cities turned to crystal, the day
All plants died, plastics dissolved, the day the
Computers turned, the screens telling
us we would obey, the day
Angels, drunk and muddled, stumbled from the bars,
And all the bells of London were sounded, the day
Animals spoke to us in Assyrian, the Yeti day,
The fluttering capes and arrival of
the Time Machine day,
You didn't notice any of this because
you were sitting in your room, not doing anything
not ever reading, not really, just
looking at your telephone,
wondering if I was going to call.
I found this funny vid over at Topless Robot and thought I'd share it here. This is some really great editing and it's even funnier because there's no dialog. I'm looking forward to part 2.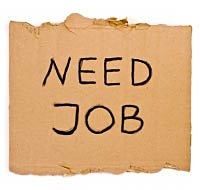 We kinda figured this might happen.
If you remember from a few months back, we sent our WWEnd intern Barry on the job hunt with a resume laden with stints at fictitious evil sci fi corporations. This was in response to the government's assertion that the job market was getting better; we thought we'd just put that to the test. Plus, it seemed a good idea at the time to see if any employers caught on to our ruse.
With the latest media reports that over 9% of the country is unemployed, and a further 16% is underemployed (that's a quarter of all working-age Americans, people!), it was a long shot at best that our man Barry would land anything more promising than Junior Assistant Burger Flipper.
Well, Barry beat the odds and got a job. A real job, a six-figure job. And he's decided to accept.
(Apparently, New England pharmaceutical companies pay better than the owners of science fiction websites. Who knew? Those male enhancement pills must be more popular – and lucrative – then I initially suspected.)
For legal reasons we can't divulge our former intern's new employer, but Big Unnamed Pharmacy Company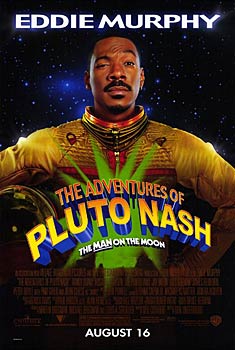 couldn't resist a candidate like Barry – especially after his extensive experience in the Credit Department at Tyrell Corporation, as well as his five years of service as a Financial Risk Analyst at Weyland-Yutani and seven years as an Account Manager at Soylent Corporation. (Which is kind of funny when you consider Barry, who's only 25, had a fictional career that spanned 18 years.)
So much for background checks.
Anyway, with it being Labor Day weekend, it was only fitting to report that Barry came to us, resignation in hand and big fat smile on his big fat face. I guess it serves us right.
Regrettably, Barry's treason does not bode well for the rest of the WWEnd interns. While I'm personally understanding of Barry's desire to do better for himself, our WWEnd Chief Financial Officer isn't quite as forgiving, and he's decided to send a message to the other interns.
As a result, our entire intern family is deep in the throes of a special project at the behest of our CFO, who has dictated that they spend Labor Day weekend crafting a 300-page report on why The Adventures of Pluto Nash failed at the box office. To include pie graphs.
While our interns are sweating out repeated viewings of Pluto Nash, I figured that in their honor I would pull together a list of 10 Guys in Need of a Career Change. To follow are some real working class stiffs (in a few cases, literally!)…
10 Guys in Need of a Career Change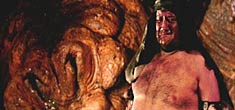 10.) Malakili the Rancor Keeper (played by Paul Brooke) / Return of the Jedi (1983)
Sometimes known as the Larry Fortensky of the sci fi universe, this poor sap suddenly found himself underemployed when Luke Skywalker showed his pet monster the door. On the upside, with the Rancor gone he's saving a bundle on kitty litter.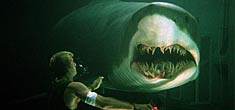 9.) Carter Blake, Shark Wrangler (played by Thomas Jane) / Deep Blue Sea (1999)
Talk about a misleading job posting, this one definitely looked better on paper: "Interact with marine life in a cutting edge oceanographic facility. Great pay, solid benefits, personal chef onsite." Sorry, but this is not the Beluga Whale exhibit at Sea World.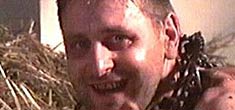 8.) Pig Killer (played by Robert Grubb) / Mad Max Beyond Thunderdome (1985)
I pride myself on being a bacon man. But I draw the line at what I'm willing to do for the swine candy, such as having to shovel pig poop in Jimmy Dean's Inferno. This job would almost make me consider going vegan. Almost.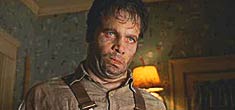 7.) Zap 'Em Exterminator (played by Ken Thorley) / Men in Black (1997)
Every job has its share of pests who delight in bugging you. It's not a big problem, until one goes all Full Metal Jacket on you; then you're hosed. And you thought Delbert McClintock had issues.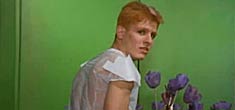 6.) Floral Arranger Boy, aka Harkonnen's Victim (played by Ernesto Laguardia) / Dune (1984)
Who knew that being an FTD delivery man was so fraught with danger? Having a boxed wine spigot inserted into your heart might be a tip off that this job is not a long-term assignment. And then there's the boss in dire need of sensitivity training…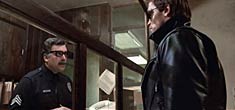 5.) Desk Sergeant (played by Bruce M. Kerner) / The Terminator (1984)
The irony of course is you'd think desk jockey would be the safest job on the force. Funny how an angry time traveling cyborg can change that equation in a hurry. The Los Angeles DMV wouldn't see this much action again until Lindsay Lohan came along.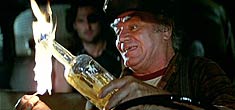 4.) Cabbie (played by Ernest Borgnine) / Escape From New York (1981)
Driving a cab in New York City? Sure, that's rough. Make it an apocalyptic-style maximum security prison New York City replete with lethal near-mutants, and it's extreme. But throw in the moniker "comic sidekick," and you have a recipe for fatality.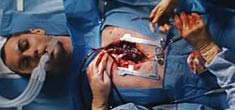 3.) Remy (played by Jude Law) / Repo Men (2010)
Healthcare may be a growth industry, but for blue collar schmoes like Jude Law it just means he's got to work his guts out. Seriously. Hey Jude, if your supervisor tells you to take heart, put in for a transfer.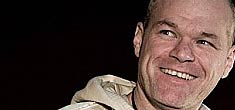 2.) Dr. Uwe Boll (played by Dr. Uwe Boll) / Director of classics such as Bloodrayne and Alone in the Dark
I don't mean to pick on a guy when he's down, but when a million people sign an online petition asking you to quit, it bears consideration. (If it's any consolation, Dr. Boll, I'm faced with the same thing. Hang tough, brother.)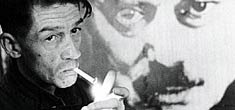 1.) Winston Smith (played by John Hurt) / 1984 (1984)
Memo to Big Brother: when it comes to company mission statements, "the worst place in the world" could use a little work. This movie redefined how to conduct a performance review, with Winston Smith as the epitome of put-upon employee. As in, "My boss wants to put a rat upon my face."
Good luck, Barry. Call if you need a reference.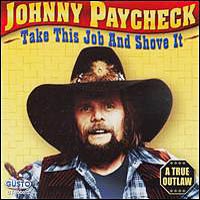 You may recall earlier this summer we told you our WWEnd intern Barry was going to attempt to land a job using a résumé peppered with evil corporations from science fiction films.
As part of this project, we've been collating a list of evil companies, and in doing research on the web we discovered a few interesting facts:
1. Top Ten lists of evil sci fi companies abound
2. All the lists essentially repeat the same companies over and over
(NOTE TO BUDDING EVIL CORPORATE ENTREPRENEURS: If you are looking to forever immortalize your brand on a universe of Top Ten lists, do something really nasty. Like send astronauts to their death a la "extraterrestrial distress signal" so as to collect an alien sample. Or dye Rutger Hauer's hair platinum blonde and have him run around downtown Los Angeles in a pair of Depends. Whatever works.)
Given the pervasiveness of such lists, it was only a matter of time before the WWEnd brass stopped by my office to demand that we produce our own, so as not to fall behind the competition.
(You may also recall these were the same corporate suits who demanded we do a Hot Sci Fi Babe list, resulting in the infamous "Over 60" post.)
Okay, I can play along. I appreciate ad dollars as much as the next guy. But we're not going to reproduce the same list of companies that everyone else seems fixated on. No, we're going to approach this as we do with all things science fiction: a little differently.
So here we go with the Top Ten Evil Corporations of Science Fiction Not on Anyone Else's Top Ten List of Evil Corporations. Johnny Paycheck, eat your heart out.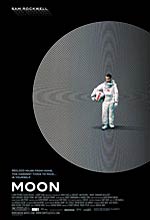 10. Lunar Industries (Moon, 2009) – Seriously, people? How does this company not make other lists? Subjecting an army of Sam Rockwell clones to indentured servitude is bad. But it's in the corporate lie that's told to each clone (i.e. that "his" wife and daughter is waiting for "him" on Earth at the end of his shift) where this company earns its malfeasance. Pretty cold hearted.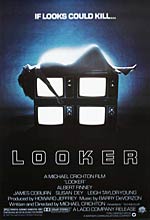 9. Digital Matrix (Looker, 1981) – Any company that turns a middle-aged Albert Finney into an action hero deserves to be on a list of bad companies. What makes this company truly simmer in badness is the ultracool James Coburn as its primary shareholder of evil and destroyer of supermodels. But what was with the laser tag guns?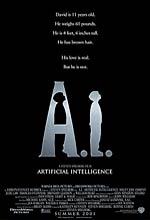 8. Cybertronics (A. I., 2001) – If your company makes unblinking Haley Joel Osment robots that develop pathological attachments to their owners, attend Ministry concerts and play Tonto to Jude Law's Lone Ranger, you may want to rethink your business model. All joking aside, this company asks us to examine how healthy is our temptation to create people who love us even while supplying us with said people. For my money, William Hurt's turn as company mad scientist is all the more insidious because he is so tender, genuine and honest.
7. The Sphinx (Code 46, 2003) – Let's see, an insurance company that manufactures documents which dictate where you can live, your ability to travel, the work you do and who you can love in an authoritarian society. Falling afoul of this über healthcare bureaucracy is everyman Tim Robbins (and I thought he was a liberal). The Sphinx gives new meaning to the term "State Farm", but this is one good neighbor you wish wasn't there.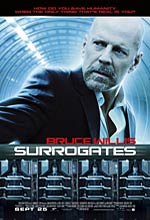 6. Virtual Self Industries (Surrogates, 2009) – Four words: Bruce. Willis. Blonde. Wig. For my money, that alone is one of the more damning examples of cinematic villainy. Compounding matters is Ving Rhames as a Rasta prophet – if Bruce should never have hair in a movie, that goes double for The Ving, people! And James Cromwell, with what I would characterize as an unhealthy attachment to avatars of young men, completes the ensemble of evil.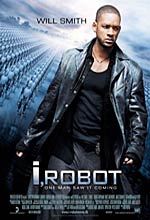 5. U.S. Robotics (I, Robot, 2004) – Female voiced supercomputer commands an army of robot soldiers to subjugate humanity. Terminator Salvation? Actually, we're talking about I, Robot. Frequently mistaken for an episode of iCarly, this film details USR's attempt to hijack Chicago until bionic man Will Smith gets jiggy with it. (Sidenote: Rod Blagojevich purportedly sat on USR's board of governors.)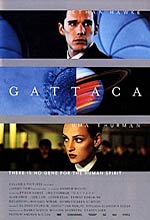 4. Gattaca Aerospace Corporation (Gattaca, 1997) – If your workplace requires you to use the urine of another man to advance your career, it's time to polish your résumé. Hey, I'd like to be an astronaut too, but Ethan Hawke took his desire to be the next Buzz Aldrin too far. He'd have been better off just eBaying Jude Law's hair and buying his own space program.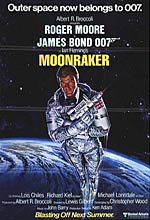 3. Drax Enterprise Corporation (Moonraker, 1979) – When your HR Director is a steel-toothed giant named Jaws, you know it can't be a fun place to work. I don't know, maybe it's me, but there's something about trying to poison all of humanity and starting over with a space-based master race of beautiful people that is sure to get your firm placed on a list of evil companies. On the plus side: though Drax himself looks like a deranged gourmand, the fitness program at DEC is the envy of the industry.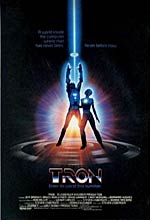 2. ENCOM (Tron, 1982) – This is another one of those picks that I can't believe didn't make anyone else's list. I expect that to change when Tron: Legacy comes out in December, but let it be said that WWEnd called this one first. Before Microsoft Windows, there was the Master Control Program. Somebody call the Help Desk! This just in: Apple recently contacted ENCOM to see if they can borrow the shrink ray for Steve Jobs' ego.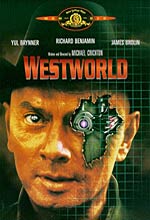 1. Delos (Westworld, 1973 / Futureworld, 1976) – Delos is guilty of several of the great cardinal sins of 70s sci fi cinema. First, they kill off both Yul Brynner and James Brolin in the first film. But that's just a warm up act. In the sequel, Delos menaces investigative reporter Peter Fonda while attempting to replace all the world's leaders with robot clones in a world domination scheme. But Delos' final act of sabotage is relegating Yul Brynner to nothing more than a dream sequence cameo in his final film appearance. That's like asking Joe Montana to be a backup quarterback. Sacrilege!
Still think your job sucks?
Awhile back I ruminated on the phenomenon of rock stars appearing in science fiction films.
While I'm still at a loss as to why this seems to be so pervasive, it did engender a little soul searching. And the conclusion that I came to is that, in matters of art and expression, it's a two-way street. Give and take. Turnabout's fair play, etc.
This got me to thinking, "What opportunities are there for science fiction films to encroach upon the musical landscape?"
You know, there have been a lot of bad science fiction films. A lot. A painful amount of lot. Like, "Man, that's a lot of bad" lot. But what if some of those films had instead been sent out to us in the form of rock albums?
You know, there may be something to that.
So I present to you, unscientifically arrived at and totally subjective, my list of the
Top Ten Science Fiction Movies That Would Have Been Better as Concept Albums (and the Artists Who Should Have Recorded Them):
10) The Astronaut's Wife (1999), as recorded by David Bowie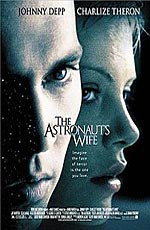 The Libretto: Johnny Depp as an astronaut? Okay, whatever. Anyway, during a spacewalk Depp and his fellow astronaut are overwhelmed by an explosion and lose contact with mission control for a couple of minutes. When they return to Earth, the other guy dies from a stroke and Depp starts acting weird. His wife, pregnant with twins, suspects that Depp is more Wonka'd than he's letting on. Murder and mayhem commence. Before Depp dies, he transforms into an alien being who possesses his wife.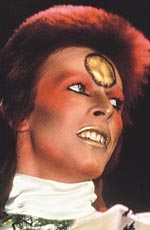 Why David Bowie? It was obvious that I had to put Bowie on this stinking list, so let's just be done with it. Seriously though, Bowie is headmaster of the "Hey, I'm an Alien Weirdo Guy" school of rock 'n' roll. Not only that, but he's equally comfortable with suave romantic ballads. Being able to balance weird aliens and romance is not a tightwire act that just anyone can pull off. Plus, his eyes are different colors, and his son directed the uber-cool Moon. Reasons enough for me.
9) Species (1995), as recorded by Lady Gaga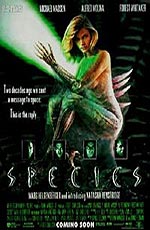 The Libretto: Picking up signals from outer space, scientists use the DNA information encoded in the messages to create an alien-human hybrid female. Worried that the creature is becoming uncontrollable, they attempt to kill her, but she escapes and makes her way to Los Angeles, where she hopes to make the most of the social scene. Hunted by a team of scientists, cops and a marriage counselor, she undergoes several changes of appearance.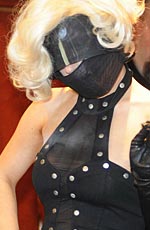 Why Lady Gaga? After bursting onto the music and fashion scene and grabbing it by the collar with both hands, Lady Gaga has proven that she has the moxie to handle the Sex and the City/Alien mash-up that is Species. Known as much for her costumes as for her music, this is the long set piece that her career is ready for. Plus, H.R. Giger (the designer of the Species critter) once designed a music video for Debbie Harry of Blondie, whom Lady Gaga has been compared to.
8) Sunshine (2007), as recorded by Earth, Wind & Fire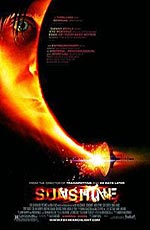 The Libretto: Here's the scoop – the sun is dying. The only way to save it is for eight scientists to crash a spaceship into its heart and kick start it a la nuclear defibrillator. Not a plum assignment. But if they don't do it, the world will die. Along the way, they run into technical difficulties, as well as the derelict of the previous mission which failed to deliver the goods. You know the guys on the second mission just had to hate the guys on the first mission for dropping the ball. There's a lot of space mishaps that compound matters. And it's so darn hot. Not an easy film to sit through at any time, but especially in Texas during the month of June.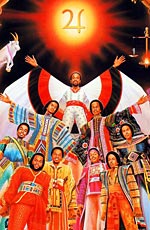 Why Earth, Wind & Fire? A big band with a bright sound and galactic aspirations, EWF were the sun kings of the 1970s musical landscape. Given that the band lineup averaged eight musicians during its various incarnations, each band member would have a role to play in Sunshine. Besides, I can just hear that sweet Philip Bailey falsetto hitting the high notes over the blare of horns as their ship does the ultimate solar swan dive. Shining star for you to see, what your life can truly be.
7) Surrogates (2009), as recorded by Todd Rundgren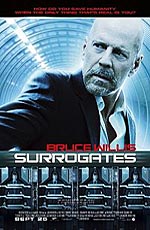 The Libretto: In the not-too-distant future, everyone has become a shut-in, preferring instead to vegetate in barcaloungers and experience life via android dopplegangers they are neurologically linked to. After FBI agent Bruce Willis' android (who sports totally ridiculous Corbin Bernsen/L.A. Law hair) is blown to bits by reactionaries, he must venture from his couch and crack the murder case at direct risk to his own body. Oh yeah, he has to also try to rekindle the romance with his grief-stricken, shut-in wife.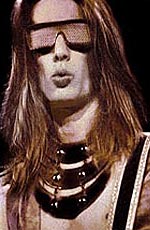 Why Todd Rundgren? At first liberating from the fear of pain, ultimately the surrogate lifestyle proves debilitating as people become prisoners in their own homes, fearing to risk the dangers of everyday life. It's that dichotomy of technological embrace / distrust that plays to Runt's sensibilities. As a studio wunderkind, producer, video pioneer, early proponent of virtual reality and embracer of the possibilities of the Internet and interactive entertainment, Runt has built a career that readily embraced advances in technology. At the same time, his lyrics have often discoursed on the collision between man and the modern world.
6) The Hidden (1987), as recorded by The Smashing Pumpkins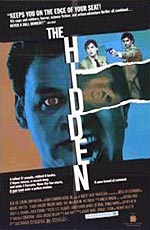 The Libretto: An alien creature with a taste for violence and body possession arrives in Los Angeles and goes on a crime spree. Particularly troubling for the LAPD is that the creature can jump from human host to human host, which presents just a few problems in tracking his identity. Enter the creepy stalker kid from Blue Velvet (only this time with a badge and a gun). He too is an alien, and together with his human cop buddy they manage to save the day. The film's bittersweet ending and sincerity provide a surprising depth of pathos to what is otherwise a violent buddy flick.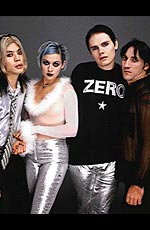 Why The Smashing Pumpkins? For a narrative such as The Hidden, you need a band that is well-versed in shifting identities, wild mood swings and an easy vacillation along the musical scale from heavy rock to tender ballad. Enter the Smashing Pumpkins. While many bands may try to lay claim to that throne, very few are in the same league of heavy weirdness that seems to come second nature to the Pumpkins. Plus, as Billy Corgan writes all the songs, produces, engineers, gets the coffee and essentially plays all the instruments, his chameleon ways make him perfectly suited to tackle simultaneously the roles of both heroes and the villain.
5) Space Cowboys (2000), as recorded by The Highwaymen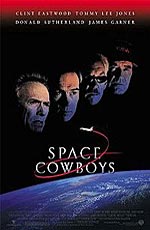 The Libretto: A crusty old Soviet satellite is about to fall to Earth, and the only ones who know how to handle its outdated motherboard is the equally crusty and outdated Air Force team of Eastwood, Jones, Sutherland and Garner. There's a lot of human interest for awhile (including some backstory conflict between Eastwood and the NASA project director), then our boys are sent up in a space shuttle to deal with the Rusky orbiter which, whoa, is loaded with nuclear warheads. A lot of space catastrophe and heroic self-sacrifice ensues.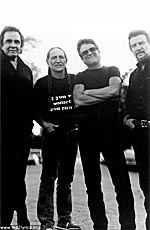 Why The Highwaymen? This is not an assignment for boys. For something this testosterone infused, you need real men. Real crusty men. Men like Willie. Waylon. Johnny. And Kristofferson. Throw in Steve Miller as the project director, and you have more countrified firepower than a Dairy Queen in Beaumont, Texas.
4) Megaforce (1982), as recorded by The Black Eyed Peas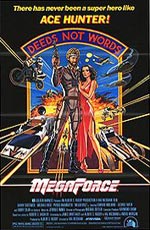 The Libretto: Directed by the man who brought you Smokey and the Bandit and The Cannonball Run, this tale follows the exploits of a crack fighting squad led by Ace Hunter (Barry Bostwick of Nancy Drew fame). They battle international terrorism with the help of missile-firing motorcycles and dune buggies. It gets bonus points for featuring Michael Beck (otherwise known as Swan from The Warriors) as one of the Megaforce dudes. Plus it stars the bald babe from Star Trek: The Motion Picture.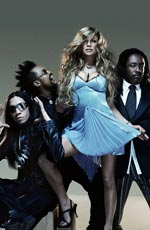 Why The Black Eyed Peas? The military spandex. The Bee Gees hair. The beautiful woman. And lots of explosions. This thing was tailor made for a Black Eyed Peas video. Picture Will.I.Am, Taboo and Apl.De.Ap parachuting to the stage on phunked out motorcycles while Fergie struts out dressed like a discotastic Fidel Castro. Boom boom pow.
3) They Live (1988), as recorded by Iggy & The Stooges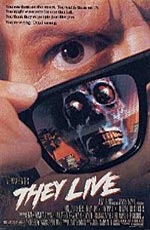 The Libretto: A homeless, flannel shirted professional wrestler finds a pair of Ray Ban knock-offs at a bulldozed church, and suddenly his world is turned upside down (like things weren't bad enough before). Subliminal advertising is everywhere, telling him to breed, sleep, eat and consume (as if he needed the pointers). Even worse, Los Angeles is run by hordes of alien yuppies who look like Skeletor from Masters of the Universe and who use a TV station to hypnotize humanity.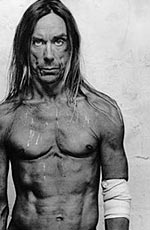 Why Iggy & The Stooges? Thematically this story is, at its heart, every punk rocker's war cry. But what it really comes down to is a question of who among punk's royalty really has the cajones to deliver this immortal line with conviction: "I have come here to chew bubblegum and kick ass … and I'm all out of bubblegum." This is not something that can be said with an English accent (sorry, Joe Strummer). For my money, only Iggy Pop could pull it off.
2) Hollow Man (2000), as recorded by The Who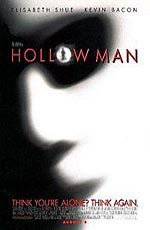 The Libretto: A brilliant but psychotically self-obsessed scientist develops an invisibility serum for the military, and of course he tests it on himself. Unable to restore himself to visible normalcy, jealous over his ex-girlfriend's social life and furious at his team's disapproval of his nocturnal criminal activities, the hollow man hunts down his team members one by one until he's eventually hurled into an inferno at the film's climax.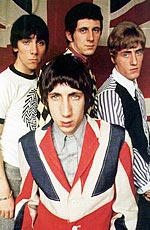 Why The Who? The kings of concept, The Who created and mastered rock opera in one fell swoop with Tommy, that magical deaf, dumb and blind boy who could play a mean pinball. A few years later, Townshend and company delivered a second seismic shot of epic teen angst with Quadrophenia, following the exploits of Jimmy and his four distinct personalities. Hollow Man completes the trilogy of disaffection – this time, instead of the hero being unable to see, he is unable to be seen by the society that he loathes and who loathes him. No one knows what it's like to be the bad man.
1) The Incredible Melting Man (1977), as recorded by Meat Loaf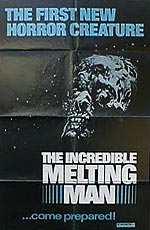 The Libretto: The lone survivor of a failed mission to Saturn returns to Earth suffering from some kind of space radiation that causes his body to melt. To combat the process of melting, he has to eat people. Eventually, he melts away to nothing and is swept into a garbage can. But a radio newscast at the end tells us a future Saturn mission is in the works.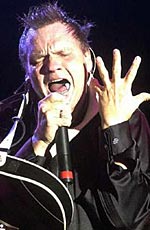 Why Meat Loaf? A hulking, sweaty mass with the voice of an angel and a flair for the dramatic, Meat Loaf just very well may have been the best frontman of the 70s. Really. Able to defy convention time and again and deliver massive-selling albums (and even being cool enough to land a role in Fight Club), Meat Loaf is the epitome of rock 'n' roll outcast. In Meat Loaf's hands, Incredible Melting Man chronicles in operatic fashion a man shedding all layers to reveal the romantic loner at his core.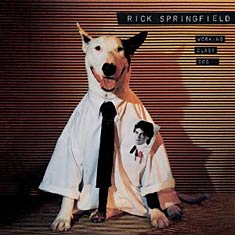 These last two years have been particularly tough on the American worker.
A turbulent economy. Industries roiling on the brink of collapse. Layoffs and pay cuts. Government takeovers and bailouts. An increase in disaster epics at your local cinema. And more zombie films.
A big downer all around.
Basically if you've remained employed during this time, you were one of the lucky ones. (A fact not lost on the evil overlords at the C-level of your company.)
A few highlights from the Bureau of Labor Statistics / June 4, 2010: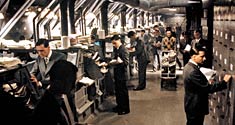 In May, the number of long-term unemployed (those jobless for 27 weeks and over) was about unchanged at 6.8 million. These individuals made up 46.0 percent of unemployed persons, about the same as in April.
Among the marginally attached, there were 1.1 million discouraged workers in May, up by 291,000 from a year earlier. (The data are not seasonally adjusted.) Discouraged workers are persons not currently looking for work because they believe no jobs are available for them.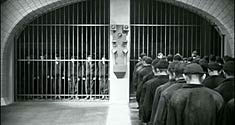 However, media and industry pundits are starting to point to signs that the job market is beginning to turn.
Really? Hmm. Your friends at Worlds Without End figured we'd put this budding optimism to the test. It wouldn't be socially responsible of us if we just took this information on face value. After all, if science fiction films of the last thirty years have taught us anything, it's that you can't trust the government or big business.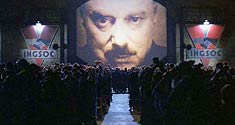 (Interesting to note is the evolution of villainy in science fiction films from rogue government agencies in the 1970s to corporate entities in the 1980s and beyond. Some try to blame Reagan for the Gordon Gekkozation of sci fi's malevolent wonders. For my money, the blame goes to the hippies. After all, wasn't it in the 1980s when they finally discovered gainful employment? And showers? The shift of collective hippie anger from government to business is hardly surprising, when seen in this light.)
To that end, we devised a special socio-economic project for our WWEnd intern, Barry. Young, foolhardy and naively trusting of his WWEnd supervisors, Barry is up for just about any assignment, which makes him the perfect intern.
("Intern," as anyone who has ever interned will tell you, is a code word for "slave labor.")
Barry's assignment? To secure a position – any position – at a real company, using a resume peppered with fictitious evil corporations from science fiction films of the last 30 years.
We wish to learn if: 1) companies really are starting to ramp up their new hire positions, as pundits claim; and 2) just how savvy their hiring executives are.
We're sending Barry out with a variety of resumes and a borrowed suit. He'll pound the pavement over the course of the summer and report back to WWEnd. We'll tabulate his progress and then share the results with you in a future installment.
Happy hunting.
I'd like to start off by thanking all the card senders and well wishers. Your support was critical to my convalescence from the recent viewing of Battlefield Earth. I couldn't have recovered so quickly without you.
Happily, I returned to my senses and am able to eat solid food again.
You know, this recent experience led me to give serious reflection to the kinds of stunts your friends at Worlds Without End are willing to pull to increase our site traffic.
I mean, what kind of sick people make a poor sap sit through Battlefield Earth just for a few more site clicks? I could have been seriously injured by this whole thing.
Well, this led me to have a little sit down with the main dudes behind Worlds Without End and discuss means for enhancing our global reach without compromising my personal well being. Our focus? To give the people what they want.
I hate to admit this, but during the conference, one of the WWEnd corporate execs actually said these words out loud:
"Hottest Women in Science Fiction."
Really?
Unfortunately, yes.
(It should be noted that the guy in question was the chief financial officer. What does he know?)
Okay, if that's how it is, we can play that game. But you know, Thies' Pieces prides itself on looking at things just a little differently.
So, after careful consideration, we are pleased to share Worlds Without End's picks for the Ten Hottest Women in Science Fiction … Over 60.
But we didn't stop there.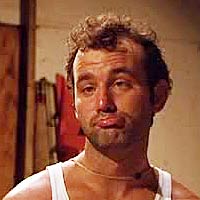 It was also suggested that this column could benefit from a celebrity commentator from time to time. Okay, we can do that, too.
To help us ascertain just who are the real silver foxes in the sci fi universe, I reached way back in my rolodex for the one man uniquely qualified to appraise our finalists.
He is a man who needs no introduction. A noted philosopher, horticulturist, friend of the Dalai Lama and confirmed bachelor, he is the kind of well-heeled renaissance man that the ladies really "gopher."
It is my honor to share today's column with the one and only Carl Spackler.
I presented Carl with the Top Ten list and asked him to apply his "je ne sais quoi." To follow are our top ten picks and Carl's "Spackler Analysis."
---
Ten Hottest Women in Science Fiction… Over 60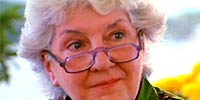 10. Mary Luckett (played by Maureen Stapleton) / Cocoon (1985)
Spackler Analysis: "Forget Raquel Welch's daughter – Mrs. Luckett is the real butterfly of Cocoon. I'd grow a Wilford Brimley mustache and eat Quaker Oats to get close to this cutie."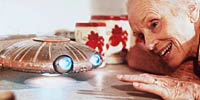 9. Faye Riley (played by Jessica Tandy) / *batteries not included (1987)
Spackler Analysis: "Who needs batteries when you've got this little Energizer bunny? Say what you will, but I go demented for a girl with dementia."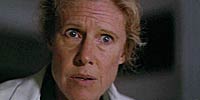 8. Lazarus (played by Frances Sternhagen) / Outland (1981)
Spackler Analysis: "Take me off life support, and let this woman raise me from the dead! Doctor, doctor, gimme the news – I've got a bad case of lovin' you!"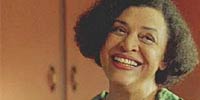 7. Oracle (played by Gloria Foster) / The Matrix (1999)
Spackler Analysis: "I've got my own fortune to tell – me and this vixen having dinner at Chez Morpheus. She's so hot, she can bend silverware – with her mind!"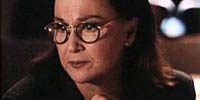 6. Dr. Jane Tiptree (played by Diane Ladd) / Carnosaur (1993)
Spackler Analysis: "Maybe I do have a thing for fossils. If so, it's because this mad scientist lady infected me with her dinosaur-chicken-crocodile virus. Splice that, Adrien Brody!"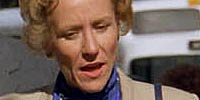 5. Senator Mills (played by Barbara Tarbuck) / Short Circuit (1986)
Spackler Analysis: "Number Five is alive! This Senator's on the Hot Party's ticket, and I feel a patriotic duty to vote!"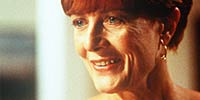 4. Robin Lerner (played by Vanessa Redgrave) / Deep Impact (1998)
Spackler Analysis: "When it comes to asteroid-laden melodramas, she's the one who left a crater in my heart. She's an all-star cast of hotness rolled into one smokin' little monkey woman."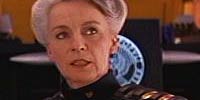 3. Judge Evelyn McGruder (played by Joanna Miles) / Judge Dredd (1995)
Spackler Analysis: "If loving this minx is a crime, then find me guilty and sentence me to hard labor. She's the best thing to happen to law enforcement since the taser."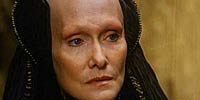 2. Reverend Mother Gaius Helen Mohiam (played by Sian Phillips) / Dune (1984)
Spackler Analysis: "Stevie Nicks has nothing on this witchy woman. This bald Bene babe and her breeding schemes made a believer out of me."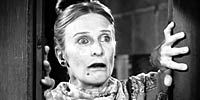 1. Frau Blucher (played by Cloris Leachman) / Young Frankenstein (1974)
Spackler Analysis: "Saddle up, cowgirl, cause this mustang would love to get into a stable relationship with a horse whisperer like you. Just don't fiddle with my heart."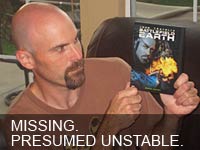 EDITOR'S NOTE: The following was sent to us through an anonymous email account. We have attempted to contact Paul to ensure his well being, but so far we have failed to reach him. If you know of his whereabouts, please contact the proper authorities before he harms himself.
---
As you may or may not remember, I committed to watching Battlefield Earth from start to finish in an attempt to raise funds for the Worlds Without End tribute fund for St. Jude Children's Research Hospital.
To follow is my account of the viewing. So here we go…
First impression: It is the Year 3000. Movies no longer include credits. They don't want you to know who made this picture.
Two minutes in: A bunch of cave people in a post-apocalyptic setting. I think they're outtakes from either Clan of the Cave Bear or The Flintstones in Viva Rock Vegas. Not sure which.
We're to understand humanity is an endangered species in the future. The real endangered species are the agents who got their stars to agree to make this picture.
Three minutes in: First instance of melodrama, as our hero Goodboy learns of his father's death. The old man had it easy. I've got two hours to go.

15 minutes in: Humans, captured by the alien bad guys, are forced to wear nose plugs. I assume it's due to the noxious odors of the script being consulted offstage. Do they have something to plug my eyes?
I'm suddenly reminded of Vinnie Barbarino, circa 1975: "Up your nose with a rubber hose."
Two minutes later, Barbarino himself appears for the first time in all his glorious Travoltage™. Codpiece. Kiss boots. Klingon makeup. Villainous stare. Hyena laugh. Greatness.
19 minutes in: Slow motion angry prison shower. Where's Leon Isaac "Too Sweet" Kennedy?
28 minutes in: Human prisoners in a zoo are fed some kind of food paste via firehoses. Several of the adult males actually fight to see who gets to eat first. Please. Let me starve to death.
33 minutes in: Alien bad guys get mani-pedis. A long fingered alien babe rubs the old fat alien guy's head. Talk about women's suffrage.
43 minutes in: Goodboy and buddies, having been allowed to escape, make their way to the wilderness of Denver. Among the highlights of their trip: they catch and eat an uncooked rat. Zagat Denver lodges massive internet protest.
48 minutes in: Alien hologram apologizes to Goodboy. But where is the apology to me?

51 minutes in: Goodboy draws pictures on the prison floor, trying to explain the movie plot to the rest of the cast. Lots of blank stares.
At what point did this stop being a movie and start being a Phish concert?
54 minutes in: Vinnie Barbarino force feeds a dead rat to Goodboy. Watching this I can't help but empathize. I too am being force fed a dead rat
63 minutes in: A cave guy gets his head blown off. Lucky. I wish someone would blow my head off.
72 minutes in: My teeth. I can't feel my teeth.
79 minutes in: Cave men discover cache of unused USAF fighters and a nuclear device at abandoned Ft. Hood complex.
My seven year old daughter joins the viewing. She says, "They all look like a bunch of hobos." I wonder, "Why are the hobos playing with a nuclear device?"
I shoo her away. "Save yourself!"
83 minutes in: Outer body experience: Feeling strange. I realize I'm not alone.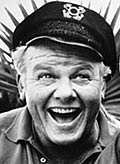 An apparition of The Skipper from Gilligan's Island appears to me, telling me I need to purge my system. Keeps calling me "Little Buddy." Makes me nervous.
95 minutes in: Epic battle between aliens and cavemen. The Caveman Air Force arrives in USAF Harriers. Aerial dogfight ensues.
Let's see. Illiterate and lacking even a rudimentary education, nonetheless the cave dwelling hair metal aficionados master advanced aviation.
Sure, I'll buy that.
107 minutes in: I don't want to give away the ending, but several of the key caveman heroes go kamikaze and commit suicide to save their friends – or their careers. Lone caveman, armed with a nuclear device, blows up planet Psychlo.
119 minutes in: I'm going to watch it again.