We recently added 3 new magazines to our list of 66 genre magazines and since they are new to us we thought perhaps you haven't heard of them either. Take a look at the new ones below and be sure to peruse the whole list. If you find something you like you should consider subscribing!
---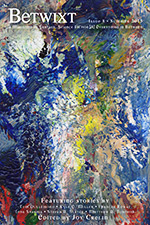 Betwixt
A Magazine of Fantasy, Science Fiction & Everything in Between
Betwixt is a quarterly magazine of eclectic speculative fiction published in January, April, July, and October. Betwixt publishes speculative fiction of all sorts—fantasy, science fiction, speculative horror, slipstream, weird fiction, steam/diesel/cyber/etc.punk, you name it. Issues are free to read online and are also available for purchase in electronic and print-on-demand formats.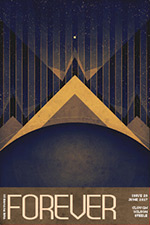 Forever
A Science Fiction Reprint Magazine Edited by Neil Clarke
Forever is a digital-only reprint science fiction magazine published monthly by Wyrm Publishing and edited by Neil Clarke. Each issue will feature a novella, two stories, an editorial, and a short interview with the author of the novella. Subscriptions are available direct from Wyrm and through Amazon and Weightless Books. Individual issues can be purchased from Amazon, Apple, B&N, Weightless Books, and Kobo.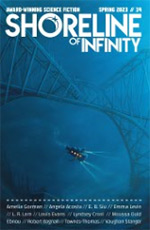 Shoreline of Infinity
A Science Fiction Mmgazine Printed in Scotland for the World.
At Shoreline of Infinity we want stories that explore the uncertain future. We want to play around with the big ideas and the little ones. We want writers to tell us stories to inspire us, give us hope, provide some laughs. Or to scare the stuffing out of us. We want good stories: we want to be entertained, here on the Shoreline.