When I first heard of Redshirts I thought it was a clever idea but I was concerned it might be a bit like a Saturday Night Live skit carried too far. The reviews have been pretty good, however, and this video makes it look like a fun read.  So who's read it and what did you think?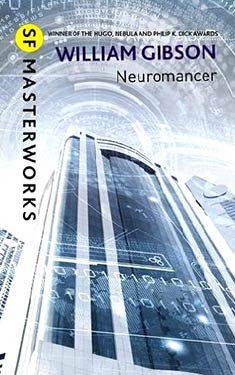 This is a little embarrassing to admit.  I didn't totally understand Neuromancer.  It's a great novel.  It garners 4 out of 5 stars by the 300 WWEnders who have read it, which I assume means they grasped it better than I did.  Don't get me wrong, though.  I did enjoy reading it (Gibson has a beautifully poetic writing style), but I think I may have read it too quickly.  Life in cyberspace, after all, is inherently esoteric.  He's describing techology that didn't exist yet, so his names for everything are different from we might call them now.
That is why I'm more interested in the upcoming movie than I usually would be.  I don't just want to see a great book recreated on the silver screen….I want to see what the hell it was all about!  Recently, it's been revealed that Mark Wahlberg and Liam Neeson have been tapped to help explain this novel to me.
Labor Day has come and gone, and you know what that means. Well, here in Texas, it means no more long strings of 100+° days. For the rest of you, it could mean the start of a new school year, locking up your favorite white sweater, and stocking up for Halloween. Normally, I don't think about that last thing until, oh, around noon on October 31st. This year, however, I'll be scoping the used book stores about once per week in preparation for All Hallow's Read, a new tradition that Neil Gaiman suggested so late last year that I wasn't prepared to do anything about it. Well, this year, I'm going to be ready.
You can't just give out any book, of course. It has to be scary. Because I want to promote the best in science fiction and fantasy, I also want them to be WWEnd books. After all, I have my standards. So, here's my strategy: I made a list of the scariest novels in the WWEnd database for this week's blog entry. Then, I'm taking my smart phone to the local Half Price Books, where I will pull up this very blog entry. See how organized I am? I'm hoping to get dozens of copies of the following books:
This one is a no-brainer. Not only does it appear on virtually every classic SF list (including Classics of SF, Locus, Guardian, and NPR), it has long been held to be the first science fiction novel ever (Brian Aldiss makes the argument in Billion Year Spree). It's also worth noting that the first science fiction novelist was a woman, making Frankenstein the oldest book on the SF Mistressworks list. The novel is, perhaps, most scary to government officials, as it was variously banned in places like South Africa and (gulp) Texas.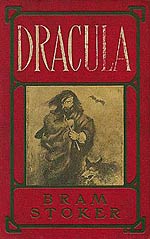 Dracula, by Bram Stoker
It wasn't the first (or even the third) vampire novel ever written, but it is, of course, the most renowned. The Guardian said that the book "spawned fiction's most lucrative entertainment industry," but we are more impressed by its literary chops. The critics of the day favorably compared Dracula to Shelly, Emily Bronte and even the great Edgar Allan Poe. Even Sir Arthur Conan Doyle was impressed. Your trick-or-treaters are the best testament to the novel's greatness, as Dracula is arguably the most popular Halloween costume — ever.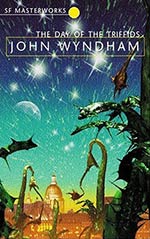 The Day of the Triffids, by John Wyndam
Unless you are a fan of the old black and white B movies, you probably associated man-eating plants with Little Shop of Horrors. But before Audrey 2 there were Triffids, horrifying venomous carnivores that began to prey on humans right after a meteor shower renders virtually all humans blind. That's double the horror! At one point, the seemingly intelligent plants figure out how to herd sightless humans into groups, to, you know, maximize the carnage. The Day of the Triffids is a must read according to the Guardian and David Pringle. It also made the Classics of SF list.
Other novels I might give out include The Midwich Cuckoos (John Wyndam, again), The Strange Case of Dr. Jekyll and Mr. Hyde, by Robert Louis Stephenson, Shadowland by Peter Straub, and anything by Stephen King (including his BFS award winning novel, It) or Clive Barker. For more ideas, check out the Dark Fantasy sub-genre list… and, please, tell us in the comments section what books you are going to give out.
This is something quite different from our usual science fiction and fantasy news: German art student Benjamin Harff created a hand-illuminated manuscript of The Silmarillion for his exam at the Academy of Arts. In Harff's own words: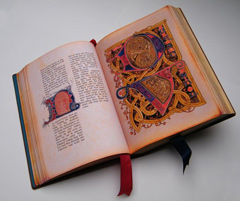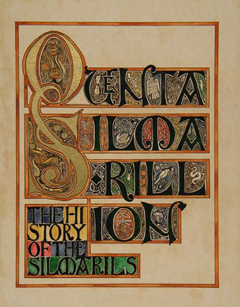 I created the deluxe-Silmarillion for my exam at the Academy of Arts. My first idea was to create illustrations for the Lord of the Rings, but I realized that the films had left a too strong impression upon me, so I could not work free. So I decided to illustrate the Silmarillion. The calligraphy was first planned to be reduced to one single initial for each chapter. So I studied the "History of Middle-Earth"-books as well as the Letters of J.R.R. Tolkien and especially his works as an illustrator, which give many indications about his imagination of Middle-Earth that cannot be derived from written words. I also tried to find out what inspired him lyrically and visually and I think you can put that into one word: nature.

It is obvious that Tolkien was also a lover of calligraphy, especially medieval. In the book "J.R.R. Tolkien – Artist and Illustrator" I found a hint about a book concerning calligraphy Tolkien had read. So I bought the same book and worked it through.

That was the point where I had more and more fun in doing medieval calligraphy and finally I had to make a decision: Illustrations OR calligraphy. This was not easy, because I had made very excessive preparations for the oil-paintings, but my time was so short, that I could not do both.

I do not regret my decision, because I have made my exam now and there are still tons of studies and prepared wood-plates waiting for paint. One study in pencil I put along with these words, they show the taking of Arathorn by the Hill-Trolls.
Thanks to Make for the link.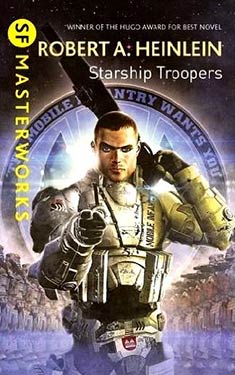 Very few science fiction novels have aroused such controversy over the decades as Starship Troopers by Robert A. Heinlein. This militaristic epic, winner of the 1960 Hugo Award, has been accused not merely of glorifying military values but of endorsing fascism to the point that one could say that the Terran Federation is analogous to Nazi Germany. An extreme analysis of course, which in our post-modernist world is terribly unfair, but there is no denying that Starship Troopers is indeed a pseudo-Darwinian rationale for an endless inter-species war of all against all. The novel, as it stands accused by many critics, rapidly degenerates into a series of lectures about politics, history and philosophy by way of various mouthpieces; and reverberates "that Heinlein voice."
Oddly, I still found it compelling and stimulating, taking an interest in its political and moral philosophy rather than being converted to what is advocated in the text. It's actually quite far from the fascism it is accused of. Anyone who can understand the oath may serve, regardless of their attributes or abilities. There are no wars within the human species, with lots of personal freedom, where almost everyone is reasonably well off and people who despise the government can do so openly and fearlessly.
A student of history will notice that the communal ideology of the alien "Bugs" is virtually identical to Western Cold War understanding of Communism and the Soviet Union. There is a delightful, explicit critique of Marxism as Rico concludes at one point:
"We were learning, expensively, just how efficient a total Communism can be when used by a people adapted to it by evolution; the Bug commissars didn't care any more about expending soldiers than we care about expending ammo."
Virulent anti-Communist! Undoubtedly right-wing in its politics and unashamedly militaristic but also one of the finest coming-of-age narratives in science fiction. We follow Rico's rites of passage, making many mistakes along the way, and contrary to a glorifying view of war, avoiding blind heroism. (Don't ever confuse the book with the movie sharing the same name!)
It is undeniably a significant work in the history of the genre, pioneering an entire sub-genre of military space opera, even if only paradoxical in that many, like Joe Haldeman and Orson Scott Card, have written fiction in conscious opposition to the philosophy espoused in Starship Troopers.
"To the everlasting glory of the infantry…"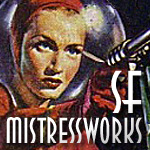 One thing that science fiction fans love is a good list of great books. There's something very satisfying about poring over a list like the SF Masterworks or The Classics of Science Fiction to see which ones we've read and which we've missed. We get to determine for ourselves if the list creators got it right with their selections and there is endless opportunity to speculate, and argue about, the books we'd have put on the list if only we'd been consulted.
There are some great lists out there for us to choose from and many are covered here on WWEnd for your edification. Each list has its own slant and biases built in and because we often don't agree with their contents, or we just want to fill a particular niche that's underserved, we just keep making more.
I've been making an effort to read more women authors this last year or so and the first thing I did was go looking for a list. I found many to choose from but ultimately none were quite what I wanted. The answer was to make my own list: Award Winning Books by Woman Authors. Like the name indicates it's just a simple list of all the winning books by women from the 10 awards we cover here on WWEnd. Of course, that's a pretty easy list to make. All I had to do was poll the database and post the results. A useful list and good start but I wanted more.
Then along comes this great list called the SF Mistressworks by SF/F writer and blogger Ian Sales on It Doesn't Have to be Right…. This list is exactly what I was looking for and a great fit for WWEnd. The goal of his list is to highlight great works by women authors that are worthy of the attention given to those books on the SF Masterworks list – which is a bit thin on women authors. Ian turned his list into a meme and it took off across the internets – a clear indication of the quality of the list and of the un-tapped desire for such a list.
Says Ian: "I've used my own taste in novels, awards shortlists, recommendations by various folk, and some judicious online research to generate the list." He goes on with this caveat: "I can't guarantee I've picked a writer's best book, or indeed that any of the books on the list that I've not read myself are in any way 'classic'." Fair enough. As with all lists it's not perfect but some real effort went into it and the result is pretty impressive. All the usual suspects are in there but there are many authors and titles you've probably never heard of too. Plenty of room to branch out and try someone new.
The list of 90 books is restricted to SF works with only one book per author and a cut-off date of 2000. He's got a 21st Century SF Mistressworks list in the works so don't get too upset if you don't find the most recent authors and books in the list. We had about half of these books in our database already and I spent the last week adding the others – not to mention some 30-odd new authors!
Take a look at the list and see how you fare. If you're a WWEnd member you can use BookTrackr™ to tag the ones you've read. What books would you add to it? What books would you replace for your favorite authors?
Many thanks to Ian Sales for the great list.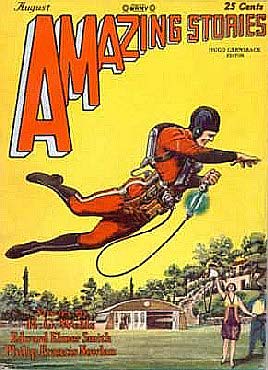 I have a confession to make. I. Love. Pulp. Pulp science fiction, that is.
Ever since I was a kid I've been enamored of Pulp SF. I love the cheesy, and often-times racy, over-the-top Buck Rogers covers: the muscular man of action chasing down the fiendish alien abductor who's trying to make off with the dame. And what a dame! Scantily-clad buxom lasses all – with incongruous fish bowl helmets that somehow hold back the vacuum of space but never muss their flowing locks. And rockets! Always with the rockets! Rocket shaped space ships poised for takeoff from some exotic alien planet with multiple moons and a few rings thrown in for good measure. That's how you know its sci-fi, my friends.
But the goodness is not just on the front cover. Turn a pulp over and you get the glory of the blurb. The blurb never fails to amuse and entice with a combination of ridiculous hyperbole and hopelessly anachronistic phrasing. You know you're reading a pulp blurb when you find yourself doing the Batman TV show voiceover as you read the synopsis. Go ahead; try reading the blurb for The Skylark of Space by E.E. "Doc" Smith below. You almost have to go all Batman on it.
"Scientist Richard Seaton had discovered the secret of the complete release of ultimate energy. And his discovery gave him the key to the exploration of the Universe in all its cosmic immensity. But Seaton's arch-rival, the powerful, unscrupulous Duquesne, was determined to gain control of this awesome secret too…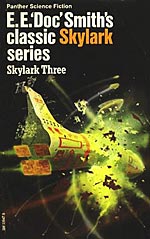 The climax came in deep space, when Seaton, Duquesne and three others – two of them women – were marooned, countless light-years from Earth, with only one chance in a million of ever returning…"
Ultimate energy AND cosmic immensity? Two of them women for crying out loud! What's not to love?
But wait, there's more!
Pulp books are a feast for the senses! Of course, I'm talkin' 'bout proper books here. You know. With pages. Not sterile digital versions on your iSomething™ or Kindle. Great as those devises are, and I love them too so don't start hating; they just don't do a pulp justice. I love the dry texture of the brittle binding and chipped corners and the scritch-scratch sound of stiff yellowed pages turning. There is no yellow like the yellow of old pulp pages. You won't find that in your Crayola box. Then there's the pleasantly musty smell of old paper and ink. The noble rot. You can smell it now, can't you? Ah yes. So much for eInk. And the dust. What's a pulp without years of accumulated bookstore dust? Your Nook won't make you sneeze like that.
But, of course, all of that is secondary to the real joy of a pulp: the story. Oh, the stories you'll read.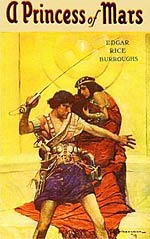 The best pulps are short and fast reads with minimal exposition and break-neck pacing. Get in and get out. Hang on as best you can. They are rollicking adventures with no pretense to anything other than a good time. You see, there is very little depth to a pulp. No political undercurrent or social commentary. No complex structure or moral ambiguity. It's all on the shiny space-age polymer surface. They are gloriously and unabashedly formulaic from beginning to end.
In a good pulp you'll find enough SF tropes to make Margaret Atwood roll her eyes. These stories established the stereotypes after all. The pulp future has it all. Flying cars, ray guns, robots and time machines. Space stations, silver jump suits and artificial gravity. Galactic empires, floating cities and epic battles. Exotic aliens, beautiful women and strapping heroes. And even "talking squids in outer space."
What about the characters? They are exactly as awesome as they are predictable and cliché.
The good guys are good guys 'cause how else would they be? They epitomize honor and chivalry and self reliance. You want to be the good guy because he's a badass. He gets the girl on the cover and always metes out justice to the villains along the way. True men of action like John Carter of Mars: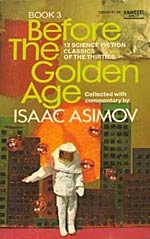 "I am a citizen of two worlds; Captain John Carter of Virginia, Prince of the House of Tardos Mors, Jeddak of Helium. Take this man to your goddess, as I have said, and tell her, too, that as I have done to Xodar and Thurid, so also can I do to the mightiest of her Dators. With naked hands, with long-sword or with short-sword, I challenge the flower of her fighting-men to combat."
You don't pull the mask off the old Lone Ranger and you don't mess around with John….
The good women embody old time virtues of the fairer sex: beauty, grace and love with a healthy dose of can-do attitude while always remaining more or less helpless and pliant as the plot dictates. You'll have to forgive them that. It was a different time and besides, a hero needs someone to save.
The bad guys are bad because they can't compete with the good guys any other way. Many of the best bad guys are aliens. They've been poking around in our collective anus for decades – of course they're the baddies!
"Hideous egotist," said O-Tar, "prepare to die and assume not to dictate to O-Tar the jeddak. He has passed sentence and all three of you shall feel the jeddak's naked steel. I have spoken!"
You just know the bad guy is gonna die after a pronouncement like that.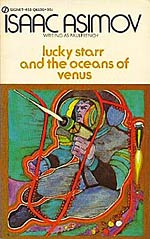 The bad gals are spurned lovers or victims turned cruel. They're angry and opportunistic and sexy as all get out. They have to tempt the good guys you know. No gray areas in these characters. You're never supposed to empathize with the bad seeds. That would just slow things down. Your job is to recognize that they're bad and revel in their comeuppance when it eventually arrives.
Both heroes and villains alike avail themselves of the most outlandish "science" and technology imaginable. This is where the gloves come off. Pulp revels in elaborate scientific explanations that are both silly and wonderful in the extreme. There are pages of this stuff in the Skylark Series:
"The zone of force is necessary to shield certain items of equipment from ether vibrations; as any such vibration inside the controlling fields of force renders observation or control of the higher orders of rays impossible."
Um, yeah. May the fields of force be with you.
Of course, sometimes the author can't be bothered with too much jargon and opts to explain it all away as the product of advanced alien intelligence beyond our ken. I'll buy that. Action is the name of the game in pulp and the second option leaves more room for space battles so we still come out winners in the end. There is no time to waste on physics or relativity. This is all pre-wormhole or subspace stuff here so it's all about speed! The Kessel Run in four parsecs? A walk in the park. These guys fly to the other side of the galaxy at "titanic speeds", save the day and make it back in time for a cold one.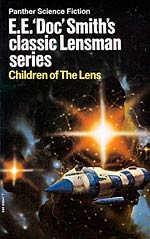 Yes, yes, you're right. There are certainly better books to be reading. Books that read like a steak dinner with a nice Chianti followed by an indie film. They leave you wondering about life the universe and everything. Maybe even touch your life or say something to you. I love those books too.
But every so often, I like to travel "back to the future" – to the beginnings of the genre for a ripping yarn told with earnest joy. Pulp SF books are popcorn and candy, domestic beer and an old B-movie with friends. They leave you breathless and bemused and wanting more. They make you smile and feel nostalgic. They take you away from things serious and mundane for a little while and they don't demand too much. What more could you ask?
If you've never read pulp SF, give it a try. You don't know what you're missing. I have spoken.
---
Some great pulp series to consider: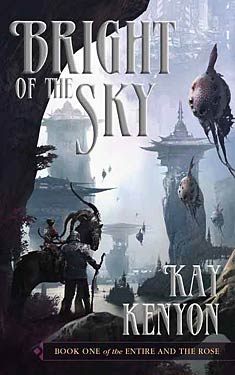 Over on the Pyr-o-mania blog Lou Anders has posted that Pyr is offering a FREE Kindle edition of Bright of the Sky, book 1 of Kay Kenyon's The Entire and the Rose series.
---
Kay Kenyon's brilliant sci-fantasy epic quartet, The Entire and the Rose, is now available in its entirety in hardcover, trade paperback, and Kindle-format ebook. And to celebrate, the first book in the series, Bright of the Sky
, is now FREE on Kindle
.
"[Bright of the Sky] knocked my socks off with its brilliant evocation of a quest through a parallel universe that has a strange river running through it. Unique in conception, like Larry Niven's Ringworld, this is the beginning to what should be an amazing SF-Fantasy series." – Locus Online, Best of 2007
"Bright Of The Sky effortlessly blends science fiction concepts and world-building with fantasy story telling to create a unique and intriguing whole….Kay Kenyon has created a standout novel….I'm looking forward to the rest of series. 4 out of 5 stars." -SFSignal.com
---
There does not appear to be a time limit on this but I suggest you get it now just in case. Thanks Pyr.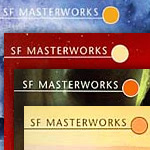 So there's been a lot of recent buzz on the internets about the SF Masterworks series from Gollancz including this meme. Mostly it's because of the SF and Fantasy Masterworks Reading Project that kicked off a few weeks ago. The reading project is a "a group blog dedicated to reading and reviewing Gollancz's series of genre classics in its entirety". They have several reviews posted already that are worth a read.
As you might have guessed from looking at WWEnd I really love this idea. The Masterworks collections contain some of the best works in the genre and have some great cover art to boot. I've only read a few from the list but it's my goal to eventually read them all – though I'll be taking my time. These guys will be reading them all within a year. Sheesh!
Of course, if you're interested in reading them too, WWEnd's BookTrackr can help you keep tabs on your progress. We've got the complete lists for the SF Masterworks and the Fantasy Masterworks and you can use BookTrackr to tag the ones you've read as you go along. The color coding will show you how many you've read and which ones you still need to read. Give it a shot.
Anyway, without further ado, here is my SF list so far. I've bolded and linked the ones I've read.
The Forever War – Joe Haldeman
I Am Legend – Richard Matheson
Cities in Flight – James Blish
Do Androids Dream of Electric Sheep? – Philip K. Dick
The Stars My Destination – Alfred Bester
Babel-17 – Samuel R. Delany
Lord of Light – Roger Zelazny
The Fifth Head of Cerberus – Gene Wolfe
Gateway – Frederik Pohl
The Rediscovery of Man – Cordwainer Smith
Last and First Men – Olaf Stapledon
Earth Abides – George R. Stewart
Martian Time-Slip – Philip K. Dick
The Demolished Man – Alfred Bester
Stand on Zanzibar – John Brunner
The Dispossessed – Ursula K. Le Guin
The Drowned World – J. G. Ballard
The Sirens of Titan – Kurt Vonnegut
Emphyrio – Jack Vance
A Scanner Darkly – Philip K. Dick
Star Maker – Olaf Stapledon
Behold the Man – Michael Moorcock
The Book of Skulls – Robert Silverberg
The Time Machine and The War of the Worlds – H. G. Wells
Flowers for Algernon – Daniel Keyes
Ubik – Philip K. Dick
Timescape – Gregory Benford
More Than Human – Theodore Sturgeon
Man Plus – Frederik Pohl
A Case of Conscience – James Blish
The Centauri Device – M. John Harrison
Dr. Bloodmoney – Philip K. Dick
Non-Stop – Brian Aldiss
The Fountains of Paradise – Arthur C. Clarke
Pavane – Keith Roberts
Now Wait for Last Year – Philip K. Dick
Nova – Samuel R. Delany
The First Men in the Moon – H. G. Wells
The City and the Stars – Arthur C. Clarke
Blood Music – Greg Bear
Jem – Frederik Pohl
Bring the Jubilee – Ward Moore
VALIS – Philip K. Dick
The Lathe of Heaven – Ursula K. Le Guin
The Complete Roderick – John Sladek
Flow My Tears, the Policeman Said – Philip K. Dick
The Invisible Man – H. G. Wells
Grass – Sheri S. Tepper
A Fall of Moondust – Arthur C. Clarke
Eon – Greg Bear
The Shrinking Man – Richard Matheson
The Three Stigmata of Palmer Eldritch – Philip K. Dick
The Dancers at the End of Time – Michael Moorcock
The Space Merchants – Frederik Pohl and Cyril M. Kornbluth
Time Out of Joint – Philip K. Dick
Downward to the Earth – Robert Silverberg
The Simulacra – Philip K. Dick
The Penultimate Truth – Philip K. Dick
Dying Inside – Robert Silverberg
Ringworld – Larry Niven
The Child Garden – Geoff Ryman
Mission of Gravity – Hal Clement
A Maze of Death – Philip K. Dick
Tau Zero – Poul Anderson
Rendezvous with Rama – Arthur C. Clarke
Life During Wartime – Lucius Shepard
Where Late the Sweet Birds Sang – Kate Wilhelm
Roadside Picnic – Arkady and Boris Strugatsky
Dark Benediction – Walter M. Miller, Jr.
Mockingbird – Walter Tevis
Dune – Frank Herbert
The Moon Is a Harsh Mistress – Robert A. Heinlein
The Man in the High Castle – Philip K. Dick
Inverted World – Christopher Priest
Cat's Cradle – Kurt Vonnegut
The Island of Dr. Moreau – H.G. Wells
Childhood's End – Arthur C. Clarke
The Time Machine – H.G. Wells
Dhalgren (July 2010) – Samuel R. Delany
Helliconia (August 2010) – Brian Aldiss
Food of the Gods (Sept. 2010) – H.G. Wells
The Body Snatchers (Oct. 2010) – Jack Finney
The Female Man (Nov. 2010) – Joanna Russ
Arslan (Dec. 2010) – M.J. Engh
As you can see, I've got my work cut out for me to finish this list. I own my shame. So how many have you read? Are you trying to read them all?
For all you iPhone and iPad users, there is a free app that includes more than 700 classic science fiction novels.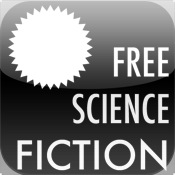 Free Science Fiction Books unlocks a massive collection of public domain sci-fi, from the pulp sci-fi of Edgar Rice Burroughs, to the politically charged space stories of H.G. Wells and deep sea adventures of Jules Verne. Other authors include: Stanley Weinbaum, Jack London, E.M. Forster, Arthur Conan Doyle, and Mary Wollstonecraft Shelley. And all, might we belabor the point, absolutely free.
Click here to open the app in iTunes.