I so wish I had seen this last month! It would have been perfect for our Month of Horrors series and it looks totally bad ass. Check out the wicked-cool illustrations by Santiago Caruso. They are the stuff of nightmares. And Joe-freakin'-you-had-me-at-Bubba-Hotep-Lansdale is the author! You want to get your creep on in style? THIS is the way to do it. The leather slipcase and cover for Black Labyrinth Book I: The Walls of the Castle by Tom Piccirilli is just beautiful and you can expect more of the same for book 2.
Now here's the bad news. As it is, there are only 3 days left for this Kickstarter campaign so if you want in you have to act now. Chris Morey, owner and publisher of Dark Regions Press and creator of the Black Labyrinth imprint and his team are really close to funding so you could be the person to put them over the top. If not you, then perhaps someone you know would be interested so help us spread the word.
OK, whatever you think of the steampunk sub-genre you have to admit this lamp is freakin' awesome.  And if you are a steampunk fan what better accessory to have in your home?
This lamp comes from Machine Age Lamps and they have a plethora of options for you to choose from including custom lamps built to your specifications.  Each sculptural lamp is one of a kind, signed and numbered and all the gauges and gears are real antiques.  Beautiful.  I've spent a good half hour lusting over these lamps and thought you might like to see them too.
Of course, once you get your funky-awesome new lamp you'll want something to read under it.  Here is a selection of steampunk books for you to enjoy.  With everything from vampires to cowboys to Victorian spies to dragons, and even a Dyson sphere for good measure, there is something here for just about everyone.
What steampunk books have you read?  Do you have any recommendations for the uninitiated?
---
I think it's about time we gave away some more books! Thankfully, Touchstone agrees with me and they have provided us with 5 autographed copies of Tom King's new book A Once Crowded Sky to give away to you. For your chance to win, all you have to do is re-tweet our tweet, share our FB post, or leave a comment below! Do all three and triple your chances. The contest is open to all and will last until next Wednesday when we'll draw 5 names from the hat.
Touchstone, an imprint of Simon & Schuster, publishes commercial & literary fiction, narrative non-fiction, biography/memoir, diet & fitness, sports & entertainment, and more.
---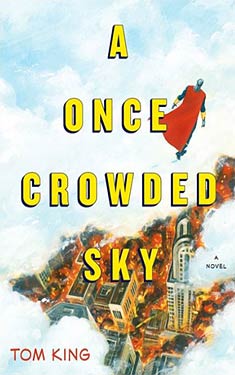 A Once Crowded Sky
by Tom King
The superheroes of Arcadia City fight a wonderful war, and play a wonderful game, forever saving yet another day. However, after sacrificing both their powers and Ultimate, the greatest hero of them all, to defeat the latest apocalypse, these comic book characters are transformed from the marvelous into the mundane.
After too many battles won and too many friends lost, The Soldier of Freedom was fine letting all that glory go. But when a new threat blasts through his city, Soldier, as ever, accepts his duty and reenlists in this next war. Without his once amazing abilities, he's forced to seek the help of the one man who walked away, the sole hero who refused to make the sacrifice- PenUltimate, the sidekick of Ultimate, who through his own rejection of the game has become the most powerful man in the world, the only one left who might still, once again, save the day.
---
The Stephanie Saulter free books re-tweet contest closed on Monday but work and life kept us from announcing the winners until now. We had, in all, 47 entries – thanks everyone for participating. After copying all names into a spreadsheet and assigning each one a number, we used a random number generator to select our five winners. For the record, the numbers we generated were 10, 16, 21, 27 and 39.
Congrats to our winners: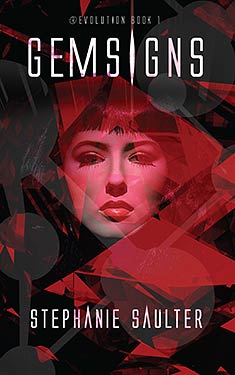 If you are one of our prize winners please send your mailing address to us at "info [at] worldswithoutend [dot] com" so we can get your autographed books in the mail right away.
Our thanks to Stephanie Saulter and Jo Fletcher Books for donating the prizes!  Between you, me and the lamp post, I think we can expect more such freebies from the folks at JFB.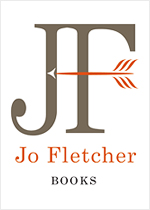 Thanks to the good people at Jo Fletcher Books we have 5 autographed copies of Stephanie Saulter's debut book Gemsigns to give away.  For your chance to win all you have to do is re-tweet our tweet, share our FB post, or leave a comment below!  Do all three and triple your chances.  The contest is open to all and will last until next Monday when we'll draw 5 names from the hat.
Jo Fletcher Books, an imprint of Quercus Publishing,  is a specialist science fiction, fantasy and horror imprint in the UK with plans to come stateside.  Jo Fletcher's own personal tastes in fiction have always been wonderfully eclectic and JFB is dedicated to being as broad a church as possible, hopefully publishing something for everyone.  WWEnd has the complete JFB catalog in our database so check out the selection on the JFB publisher page.
---
For years the human race was under attack from a deadly Syndrome, but when a cure was found – in the form of genetically engineered human beings, Gems – the line between survival and ethics was radically altered.
Now the Gems are fighting for their freedom, from the oppression of the companies which created them, and against the Norms, who have always seen them as slaves. The conference at which Dr Eli Walker has been commissioned to present his findings on the Gems is the key to that freedom.
But with the Gemtech companies fighting to keep the Gems enslaved, and the horrifying godgangs determined to rid the earth of these 'unholy' creations, the Gems are up against forces that might just be too powerful to oppose.
---
From the publisher:
Gemsigns is a fast-paced and exciting story, full of engaging, memorable characters. It's old-fashioned storytelling in that there is a clear sense of what is at stake, who is on which side, and that the threat is huge and horrifying; but it's unusual and quite modern in that it leaves it up to the reader to decide what they think is the right answer to the central moral question. There are characters you will probably like but not necessarily agree with, and characters you might find appalling, but think are actually in the right. And the ending is a real shocker – almost no one who's read it sees what's coming. Will you?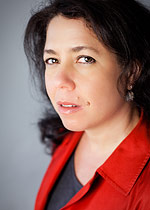 About the Author:
Stephanie Saulter has been a real estate developer, restaurant manager, corporate executive, public policy wonk, management consultant and founder of the Scriptopus interactive website for writing short fiction. She doesn't have a poor attention span; on the contrary she finds lots of things interesting, and figures you learn more by doing. Few of her jobs would appear to have any relationship to her combined degree in literature and anthropology from MIT, but she would disagree. She's finally settled down to writing more-or-less full time, which lets her continue to explore lots of different lives without actually having to leave the house. Born in the Caribbean, she now lives in Devon.
For those of you participating in the Women of Genre Fiction Reading Challenge, Mz. Saulter would be an excellent choice for a new author since this is her first book or even to satisfy the 1 random author requirement.  I'm looking forward to seeing some reviews for this one.  Good luck to all!
Edit: We just added an excerpt for Gensigns so you can get a little taste.
Last week we posted a dozen new books to the SF Masterworks list and now we're back again with some new Fantasy Masterworks!  Gollancz has re-started the series with 6 new books for your reading pleasure.  But more than just new books they've totally re-designed the cover art for the new additions into something very clean and iconic.  The new look is a complete departure from the previous books in the series but they're coming out of the gate with some strong titles so I don't think anyone will mind all that much.  I would have preferred something that relates to the old design a bit more, like the relationship between the old and new SF series artwork, but these really are quite beautiful.
So what do you think of the new titles and the new design?  Are you as excited as I am that they've resurrected the series?  I always thought they stopped too short at just 50 titles.
WWEnd monitors Amazon's Daily Deals, and if we see a good deal on SF/F/H books, we usually tweet it. Sometimes, we see one that is so good, it's blog worthy.  Today's UK deal is one of those.  If you live in the United Kingdom, you can get any of five Ben Bova novels for £0.99 each.
Four of these books are part of the Grand Tour series. They're pretty much random volumes, so it's a good thing they were meant to be read in no particular order. Here they are:
Mars
Moonwar
Return to Mars
Moonrise
The fifth book, Voyagers III, is part of the Voyagers series, which probably will require reading the first two books.
You know how you want to read all the SF Masterworks? Well, Gollancz seems hell-bent on making that impossible. Every year they add more and more books to the list and then they don't even bother telling us about it. They want it to be a surprise, I guess. Just when you think you've polished off the last one you accidentally find out there are another dozen to go. Fiendishly clever and just a tad sadistic methinks.
So here is another batch to go with the last update back in September. Wikipedia says that Alastair Reynold's book, Revelation Space, is supposed to be part of the series this year too but, try as I might, I could not find a cover image for it. (Edit: Thanks, Charlie, for the link to the new image.)  Speaking of cover images, this bunch has some really nice ones.  I can't decide which is my favorite but I really love A Canticle for Leibowitz and To Say Nothing of the Dog and the green space of Double Star.
One strange typo I found is that the cover for This is the Way the World Ends is actually missing the word "is" in the title rendering it as "This the Way the World Ends."  I didn't care for that so I added the "is" back into the image.  I don't know if the actual book cover will have the error but it's all over the net with the missing word.
So what do you think of these additions?  Anything surprising in there?  Are we missing any that you know of ?  If you have the Revelation Space cover we'd love to add that to the list too.
I'm an occasional reader of The Art of Manliness blog, but somehow I missed a huge book list they posted last week: Fiction for Men as Suggested by Art of Manliness Readers.
Some of the genre book highlights from the list include:
Normally, when we see a Hugo and Locus nominated author like
Daniel Abraham
has had one of his books
discounted to $3 on Kindle
, we find that tweet-worthy (follow us on
@WWEnd
to find those kind of deals).  When we found that
The Dragon's Path
(book one of his Dagger and the Coin series) comes bundled with last year's Hugo nominated
Leviathan Wakes
 (co-written with
Ty Franck
under the pseudonym of James S. A. Corey),
we decided to put this on the blog STAT.
By the way, when I got our Leviathan Wakes bookmark signed by both authors at last year's Worldcon, I had one sign James and the other sign Corey.  I'm pretty sure I'm the only one with that signature (at least they told me I was the first who asked for it that way).  Have I just ruined my unique status by letting that slip?  Damnit.