Tor has extended their DRM-free book policy across the pond:
As of today, Tor UK, Pan Macmillan's science fiction and fantasy imprint, has made its eBooks DRM-free and available to purchase from the Tor UK Ebookstore. In a move announced earlier this year, Tor UK has joined sister company Tor Books in New York in removing Digital Rights Management from all its titles so that once you purchase a Tor UK book, you can download it as many times as you like, on as many ereaders as you like.
Back in April, John Scalzi, this year's Worldcon MC,  applauded the decision:
As an author, I haven't seen any particular advantage to DRM-laden eBooks; DRM hasn't stopped my books from being out there on the dark side of the Internet. Meanwhile, the people who do spend money to support me and my writing have been penalized for playing by the rules. The books of mine they have bought have been chained to a single eReader, which means if that eReader becomes obsolete or the retailer goes under (or otherwise arbitrarily changes their user agreement), my readers risk losing the works of mine they've bought. I don't like that.
Cory Doctorow  believes this means the end to the format wars:
I'd expect someone to make a browser plugin that draws a "Buy this book at BN.com" button on Amazon pages (and vice-versa), which then facilitates auto-conversion between the formats. I'd also expect BN.com to produce a "switch" toolkit for Kindle owners who want to go Nook (and vice-versa).
China Miéville, speaking at the Edinburgh International Book Festival last weekend, looked beyond tearing down just DRM, predicting the remixing of content at will:
Be ready for guerrilla editors. Just as precocious 14-year-olds brilliantly – or craply – remix albums and put them up online, people are starting to provide their own cuts of novels. In the future, asked if you've read the latest Ali Smith or Ghada Karmi, the response might be not yes or no, but "which mix", and why?
It's a brave new (publishing) world that has such content in it!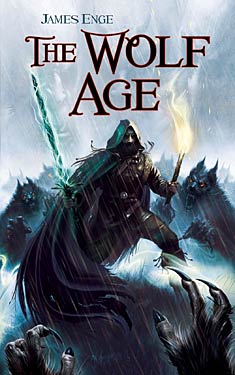 From the official press release:
In March of this year, Pyr, the science fiction and fantasy imprint of Prometheus Books, celebrated its fifth anniversary. In November, Pyr reached another milestone: publishing its one-hundredth title, The Wolf Age, by James Enge.
The Wolf Age is the third novel to feature Enge's character Morlock Ambrosius, a wandering swordsman, an exile, and a drunk. Blood of Ambrose, Enge's first Morlock novel, was on the Locus Recommended Reading list and a World Fantasy Award nominee for Best Novel.…
In honor of this burgeoning Morlock fan base, and to commemorate The Wolf Age's status as Pyr's one-hundredth title, Pyr is issuing a free, exclusive, ePub novelette called "Travellers' Rest." Featuring a cover by artist Chuck Lukacs, "Travellers' Rest" is an 8,500 word original novelette, written for Pyr, which takes place before the events of Blood of Ambrose. It is available on the Pyr website, http://www.pyrsf.com, as a free download in ePub format and will also be available via Kindle.
Check out the full press release on Pyr-o-mania and get your free novelette! Congrats to Pyr for a rockin' five years.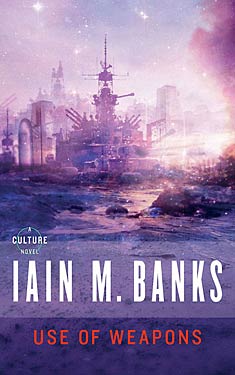 Sure, we want you to buy this book from our Amazon store, but sometimes the competition is so good, that we have to give props.  Orbit is offering a different e-book every month for one dollar, each.  In February, it will be Use of Weapons, the 1991 Clarke and BSFA nominee by Iain M. Banks.  There's your chance to snag two more squares in your award book collection.
Of course, if you like ebooks and want to save some cash, WWEnd has a few for $0, in our Project Gutenburg ebook page.  The 24 authors represented include 14 award winners from our database, including such luminaries as Poul Anderson, Marion Zimmer Bradley, Cory Doctorow, and Kurt Vonnegut.
Since I travel so much, and rarely stay in the same city more than a year or two, I've been investing in e-books for a while, now.  Hey, I don't have to pack as many books when I move, and now I can carry large portions of my library in my pocket, when I fly.  These ebooks are readable by any reader (I have two Sony Readers, but I currently use the Amazon Kindle for its built in browser and e-store), and can even be imported in to many smartphones.