Due to popular demand, we have added a number of new books that have been adapted to film to our Genre Lit-Flicks list! See the full list below, complete with Instant Video links:

Babylon Babies, by Maurice G. Dantec

Adaptations:
Babylon A.D. (2008)

Battlefield Earth, by L. Ron Hubbard (hey, you asked for it)

Adaptations:
Battlefield Earth (2000)

Different Seasons, by Stephen King

Adaptations of Collected Novellas:
Apt Pupil (1998)
The Shawshank Redemption (1994)
Stand By Me (1986)

The Iron Man, by Ted Hughes

Adaptations:
The Iron Giant (1999)

Legion, by William Peter Blatty

Adaptations:
The Exorcist III (1990)

Planet of the Apes, by Pierre Boulle

Adaptations:
Planet of the Apes (1968)
Beneath the Planet of the Apes (1970)
Escape from the Planet of the Apes (1971)
Conquest of the Planet of the Apes (1972)
Battle for the Planet of the Apes (1973)
Planet of the Apes (1974, Television)
Planet of the Apes (2001)
Rise of the Planet of the Apes (2011)

Red Dragon, by Thomas Harris

Adaptations:
Manhunter (1986)
Red Dragon (2002)
Hannibal (2013, Television)

The Stepford Wives, by Ira Levin

Adaptations:
The Stepford Wives (1975)
The Stepford Wives (2004)

A Stir of Echoes, by Richard Matheson

Adaptations:
A Stir of Echoes (1999)
Stir of Echoes 2: Homecoming (2007)

We Can Remember It for You Wholesale, by Philip K. Dick

Adaptations:
Total Recall (1990)
Total Recall 2070 (1999, Television)
Total Recall (2012)
Do you know of more adapted books you want added to our list? Tell us in the comments!
Anyone paying close attention to our novel pages today may have noticed a curious thing. Many of our novels now have a section for "Film & Television Adaptations." This was added to tie into our brand new shiny book list, Genre Lit-Flicks. This begins our project to build what we hope will be the definitive list of Science Fiction, Fantasy, and Horror novels adapted for feature films and television. Here are some fun facts to whet your appetite:
Did you know…
…the children's classic The Lion, the Witch and the Wardrobe has been adapted a total of three times: once animated, once as live-action for the BBC, and most recently as a special effects extravaganza by Disney?
…John Carpenter's horror film The Thing (1982) was adapted from the novel Who Goes There?, which also spawned the film The Thing from Another World (1951) and the prequel The Thing (2011)?
…legendary actor Marlon Brando's most infamous role was in the critically panned The Island of Dr. Moreau (1996)?
…the novel The Body Snatchers was adapted four times as Invasion of the Body Snatchers (1956), Invasion of the Body Snatchers (1978), Body Snatchers (1994), and The Invasion (2007)?
…auteur director Andrei Tarkovsky's film Stalker was an adaptation of the SF Masterworks novel Roadside Picnic?
…the ur-Horror novel Dracula has been adapted to film so many times we didn't even try to list them all?
These and many other fun facts await your perusal at the Genre Lit-Flicks list.
But wait… there's more!
That's right! In addition to providing our loyal WWEnd members with the most comprehensive and up-to-date list of genre novel adaptations, we are launching a new blog series entitled Hell is Adaptations (series is not yet rated), which will document our ongoing trudge through the mire of Hollywood's idea of what makes for good genre storytelling.
See any glaring omissions in our list? Think we should add a book to our database that was made into your favorite movie? Let us know in the comments below! Just be aware that we are not planning to add adaptations to the list until they have a theatrical or (shudder) direct-to-DVD release. We do know that World War Z is on its way, thanks…
One of the things we really wanted to do for Month of Horrors was expand our selection of Horror novels on the site. Last year we added the Bram Stoker Award and the Horror Writers Association Reading List, and at the top of this month we added the Shirley Jackson Award. All great additions, of course, but we found ourselves wanting more. Our Horror selection is still dwarfed by Science Fiction and Fantasy, so we thought it would be great to add a new Horror-based reading list. Unfortunately, none of us running the show at WWEnd are experts in Horror, so any list we could have created would be a wild guess at best, or a hilarious mess at worst.
So we decided to consult the experts at Nightmare Magazine, instead.
What we got back was a list of Nightmare Magazine's Top 100 Horror Books, spanning everything from late gothic to splatterpunk, from killer clowns to devil babies, from vampire romance to vampire apocalypse. It's like a synecdoche of the entire genre through it's entire history, and we like to think it has a little something for everyone. Our thanks to Nightmare publishers John Joseph Adams and R. J. Sevin especially for creating this great list!
(Please note that many of the anthologies are included in the list in their entirety, not just as their first volumes. We will be adding the rest of the volumes to the WWEnd database over the next few days.)
Peruse the new list to see if there's anything you want to add to your reading list. Remember, your Horror reviews posted on WWEnd throughout October will be considered for publication in the blog for the Month of Horrors.
Welcome to our first WordPress driven blog post!
Normally, when we announce new updates to the site, it's something (we think is) exciting and new, like a new interactive book-tracked list, a cool reading contest, a nifty way to rank authors, or (my favorite) BookTrackr.
This time, however, we have announcement that is both exciting and mundane.  Yes.  That's right.  Worlds Without End has finally ditched its 1990s-style blogging/commenting engine (you know, the one that made you type twisted captcha words and blew up if you used the wrong keys from, you know, your keyboard) in favor of WordPress.  Yes.  We know.  WordPress has been around probably longer than WWEnd has.
So…no.  This news isn't exactly cutting edge.  It does, however, mean that our blog will act like every other blog you know, which means we can clip some of those dissertation length posts, and the interface won't have those eccentricities that get in your way.  So, huzzah!
BTW, relatively invisible changes (like this WordPress transition) are much much harder to do than the whiz-bang interactive stuff that people like so much.  I know it seems like BookTrackr would be harder to make (from scratch) than integrating a plug in blog, but Chris (our hard working tech guru, a.k.a. Whargoul) begs to differ.  So, thanks to Chris, Jonathan and Dave for ensuring that I never have to edit apostrophes out of my comments (or guess at captcha words) again!
Do bear with us as any new site feature, such as this, will require a learning curve on our part.  We will be tweaking it over the coming weeks.
UPDATE:  If you're having any difficulties with your RSS feed reader, here is the link to the new feed: http://blog.worldswithoutend.com/feed/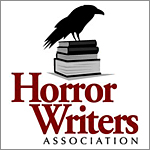 As part of our relentless efforts to add every celebrated genre novel to our site, we have finally begun adding novels explicitly in the Horror genre to WWEnd. While many books in our database have arguably been more Horror than Science Fiction or Fantasy, our excuse was that they could still be labelled as Dark Fantasy or that they had some elements of Science Fiction. October, appropriately enough, is going to see an expansion of WWEnd into the Horror genre, and while we haven't quite yet added enough books to fill the historical records of any Horror awards, we decided to go ahead and gather together a genre reading list, and the Horror Writers Association's Horror Reading List fit the bill perfectly. Here's how they describe the list:
The Horror Writers Association (HWA) was formed, in part, to foster a greater appreciation of dark fiction among members of the general public. Whether you are new to Horror, or simply want to become familiar with some of the classics and 'bests' of dark fiction, the following books are a wonderful place to begin.
Also be on the lookout for an upcoming series of blog posts starting this week from Rico and I about some of our favorite scary books.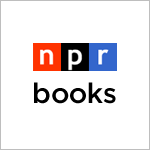 We have published the controversial NPR Top 100 list of SF/F books in the WWEnd database.
From NPR: "More than 5,000 of you nominated. More than 60,000 of you voted. And now the results are in. The winners of NPR's Top 100 Science-Fiction and Fantasy survey are an intriguing mix of classic and contemporary titles. Over on NPR's pop culture blog, Monkey See, you can find one fan's thoughts on how the list shaped up, get our experts' take, and have the chance to share your own."
Where a series is involved, we show the first book in the series. You can refer to the original list to see which were nominated as series rather than single volumes. Some series are as yet incomplete in our database, but they will all be added soon.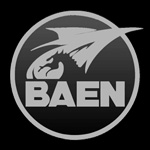 Late last year I set out to do someting about the shortage of Military SF on WWEnd. I looked around the internets for an award or a "best of" list but could not find anything of significance. At the time I was reading the Starship: Mutiny by Mike Resnic so I wrote to him for help. He very kindly gave us permission to post his essay, Military Science Fiction: A Brief History, which contains a large number of books that I added to our database. It was a great start but I was still looking for more so Mr. Resnick suggested I ask David Drake, the Dean of Military SF, for advice. Mr. Drake sent me the Baen Reader's List of Recommended Military SF. Huzzah! I finally had what I was looking for.
The Baen list is the result of a poll conducted by Toni Weisskopf, Editor of Baen Books, the leading publisher of Military SF in the industry. Participants of Baen's Bar, THE forum for fans of Military SF, came up with the list after much discussion and Miss Weisskopf hammered the list into a top 100 with one additional book added at the request of David Drake. Told you he was the Dean. With the list comes an excellent introduction that goes into more detail on the selection process.
Take a look and let us know what you think. Are you a MilSF fan? There's enough military action in this list to satisfy the hard-core fans and will provide some much needed guidance for us novices wanting to explore the sub-genre further. Many thanks to Mike Resnick and David Drake for their help and to Toni Weisskopf for putting it all together.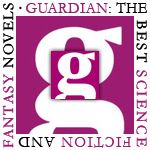 Back in January of 2009 The Guardian published a list of "1000 novels everyone must read," which included 149 Science Fiction and Fantasy novels. Yesterday the WWEnd team finished adding these 149 books to the database, creating our most literary-minded book list yet, Guardian: The Best Science Fiction and Fantasy Novels.
When I say that this list is literary-minded, I'm not exaggerating. Even though the list contains such genre fan favorites as Hitchhiker's Guide to the Galaxy, Ringworld and Dune, the Guardian's review panel also chose to include novels like The Master and Margarita, The Trial and Lord of the Flies, all of which are widely acknowledged masterpieces, but which are arguably not genre fiction.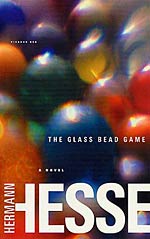 The Guardian's list blurs the line of division between genre fiction and "literature." It may be that The Monk doesn't have supernatural monsters or futuristic technology, but it was certainly a formational Gothic novel, inspiring what would become Science Fiction, Fantasy and Horror. Italo Calvino's The Baron in the Trees may not be straight-up Fantasy, but its Magical Realism is a close cousin to the more popular genre. The Glass Bead Game by Hermann Hesse (better known for his Buddhist novel Siddhartha) is set in a post-WW2 Europe but maps the projected future of philosophy and education rather than technology, but it's important to remember that philosophy is ignored at technology's peril.
So give the new list a look. There's something for just about everybody, and enough intriguing new possibilities to catch anyone's interest. I never thought I'd be adding books like The Naked Lunch and The Castle of Otranto to my reading list, but I'm genuinely curious to see what they're like.
What's caught your eye from the Guardian list?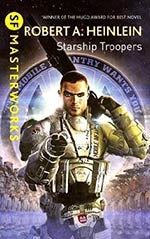 One of the most frequent requests we get here at Worlds Without End is for more Military SF. You military fans have been after us from the get go. "Why no Mil-SF?" "Where are the Davids?" (Weber, Drake and Feintuch) "You guys must hate Military SF, America and kittens too…"
No, it's nothing like that I promise. While I freely admit we've been under-budget on our "Davids" we did have a decent selection of Mil-SF in the bag: The Forever War, Ender's Game, Starship Troopers, Downbelow Station, Old Man's War and Dorsai! to name a few. Some of those books got added to our DB as a result of the awards we cover. Others got added when we started paying attention to the Book Lists as well.
Those books weren't enough to stop the emails though, so I went looking for a Military Science Fiction award to bolster our military cred. I wanted to add the best Mil-SF available instead of just dumping in a bunch of books from a sub-genre that I don't know much about. Imagine my surprise when I couldn't find a single award dedicated to Mil-SF. That just blew me away. It's a huge sub-genre with a massive following, surely there was an award…. No? Well, OK, how about a "best of" list from some fan organization or genre luminary then? Nope. Nada. What's a guy to do?
Luckily, I came across an article by SF author Mike Resnick called Military Science Fiction: A Brief History (posted here with the author's permission) that gave me some direction. It's an overview of Military SF from E.E. "Doc" Smith to Mr. Resnick's own Starship Series and I determined that I'd add all the books he mentions in his article to the WWEnd DB. So far I've added over 40 new books across 10 Military SF series. Not a bad start methinks.
So, what do you think? Are you a fan of Mil-SF? What books or authors am I missing? If you know of any awards or authoritative lists let me know.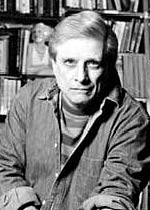 A couple weeks back I posted 20 Harlan Ellison books to WWEnd but I never got around to mentioning them in the blog.  Real life can be such a hassle.  Anyway, they're here now so we've fixed that gaping hole in our coverage at last.  Mr. Ellison is famous for his short fiction (and his short temper ; ) and we're starting to get into shorts via collections and anthologies aroud here so Ellison was a great place to start.
I'm a relative novice when it comes to Ellison but what I've read so far in his collections have me wanting to read more.  His stories leave me just a tad creeped out and that feeling stays with me for days.  That's not a complaint, mind you.  Ellison makes you think.  The titular short, I Have No Mouth & I must Scream, is a prime example of his disturbing genius as is A Boy and His Dog found in Vic and Blood.   In case you missed it, Paul wrote a fun review of the film version that you should check out.
All 20 books are part of a complete set from publisher e-reads.com using the same cover art but with variations on the title colors.  They look better in person but they tend to run a little bland after a dozen or so.  Jynnantonnyx has added a bunch of the more colorful older cover art to some of the pages that fit the weird nature of the contents better than the cookie cutter covers in the new series.  Check out the arternate images for Ellison Wonderland for some examples.  Trippy.

One thing that I really like about Ellison is his flair for story titles.  I Have No Mouth & I must Scream, The Beast that Shouted Love at the Heart of the World, "Repent, Harlequin!" Said the Ticktockman, The City on the Edge of Forever and The Whimper of Whipped Dogs are just a few examples.
Of course, not all 20 of the new books are Ellison's story collections.  We've also got two short story anthologies that he edited:  Dangerous Visions and Again, Dangerous Visions.  From all accounts these are two of the best anthologies ever produced.  Says, James Blish: "There has never been a collection like this before… it will entertain, infuriate, and reward you for years."  Take a look at the list of contributors and tell me you don't want to read these.
If you've not tried Ellison before, now is a good time to start.  Ask Pete Hamil: "Harlan Ellison is the dark prince of American letters, cutting through our corrupted midnight fog with a switchblade prose. He simply must be read."
Happy reading.