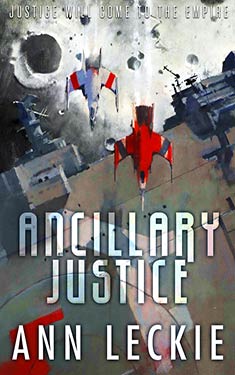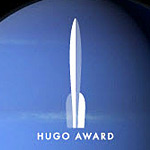 WorldCon in London wrapped up this past weekend and the 2014 Hugo Award winners were announced.
In the novel category the oft awarded Ancillary Justice by Ann Leckie took home the top honor.
You may note an expression of relief around the internet for the outcome in the novel category especially after so many well documented… shall we say "oddities" surrounding this year's ballot?
This is the fourth win for Ancillary Justice out of 6 nominations.  Ms. Leckie also took home the 2013 BSFA, 2013 Nebula and 2014 Clarke awards.  Quite an impressive haul!
You can see the full list of winners in all categories on The Hugo Awards website.
What do you think of this result?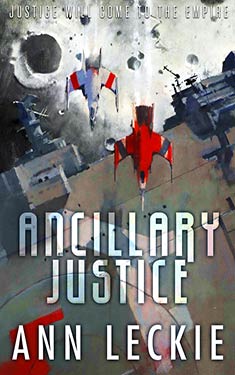 Our Ancillary Justice re-tweet contest is now closed. We had nearly 100 re-tweeters and a handful of blog comments and Facebook shares this time around and we have randomly picked our lucky winner:
Jessica Reisman
Our congrats to Jessica for the win and many thanks to all who participated.
Thanks, of course, to Ann Leckie and Orbit as well for making the contest possible.  I'm guessing they'd like it very much if you bought a copy of Ancillary Justice for yourself 😉
We'll be back shortly with another book giveaway contest so if you didn't win this time you'll get another chance.