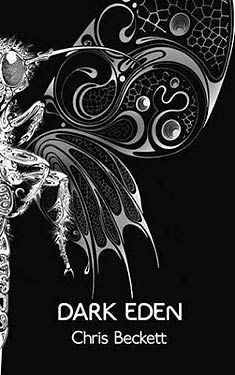 The 2013
Arthur C. Clarke Award
winner was announced last night in an exclusive award ceremony hosted by the
Royal Society
, London, as part of the
SCI-FI-LONDON Film Festival
.  The judging panel, nominated by the British Science Fiction Association, the Science Fiction Foundation and SCI-FI-LONDON, selected: 
Dark Eden
by Chris Beckett (Corvus) as this year's winner.
Chris Beckett received a check for £2013.00 and a commemorative engraved bookend trophy.  Congratulations to Mr. Beckett for the win and to all the other nominees:
So what do you think of the result? I've not read Dark Eden but it beat out perennial favorites Kim Stanley Robinson and Ken MacLeod which has to be a good sign, right?