We've all had those friends and family members who just don't "get" genre fiction–who think that Fantasy is all about Hogwarts or football, who think that Science Fiction is no more than J.J. Abram's oeuvre, who think that Horror is just a zombie in a hockey mask slicing up co-eds. You can either continue to inwardly seethe at these ignoramuses, or man up and buy them some fiction that will blow their minds and make them addicts just like you. To that end, we at Worlds Without End have put our heads together to come up with a list of books for the genre-clueless people in your life.
Today's list contains half a dozen Fantasy books or franchises to knock the socks off the people who don't have good genre taste… yet.
---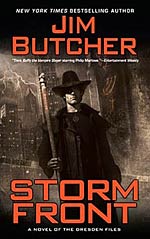 The Dresden Files, by Jim Butcher
Butcher's series about the self-deprecating wizard-for-hire Harry Dresden serves as a great introduction to the Urban Fantasy subgenre. Nearly every fantasy trope ends up on Harry's to-do list at some point: vampires, warlocks, werewolves, faeries, ghosts, demons, archangels, and even the Shroud of Turin. The stories are frequently funny and always fast-paced, which makes the failure of its small-screen adaptation all the more perplexing.
Perfect For: Readers of thrillers and mystery novels.
First books in this series:
---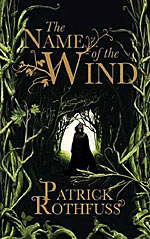 The Kingkiller Chronicles, by Patrick Rothfuss
Some have described this series as Harry Potter for grownups. That's a trite way of interpreting Rothfuss' story about a polymath ne'er do well trying to survive through a school that focuses on alchemy and magical theory. It's a lot smarter than the premise makes it sound. Rothfuss is well-educated himself, and he claims to have spent the better part of a decade writing and rewriting the first novel. This actually turns out to be a good thing.
Perfect For: The over-educated smartasses in your life.
First books in this series:
The Name of the Wind – Amazon.com, Amazon.co.uk, Kindle, Audible
The Wise Man's Fear – Amazon.com, Amazon.co.uk, Kindle, Audible
---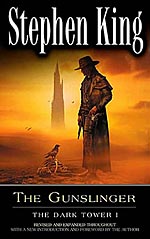 The Dark Tower, by Stephen King
As far as I know, this series is King's longest foray into Fantasy. Despite being only seven novels long (with an eighth "midquel" just published), it took King twenty-two years to complete the whole thing, publishing the last three in a great burst from 2003-4. Alternatively a magical realist action-adventure story and a running metafictional commentary, King considers this to be his magnum opus, and it has been a hit with his fans.
Perfect For: Lovers of complex and referential storytelling.
First books in this series:
---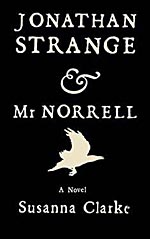 Jonathan Strange & Mr. Norrell, by Susanna Clarke
This 800-page doorstopper is an alternative history of England during the time of the Napoleonic Wars if magic had been a real historical phenomenon. The novel is written as a faux-history text, and I have to admit that Clarke even had me fooled into thinking that many of the references to pagan and medieval magic traditions were taken from the real world. It's a love story mingled with the methodical restoration of magical practice, and all of its societal implications.
Perfect For: Admirers of alternate history, world-building, and the Romantic literary movement.
---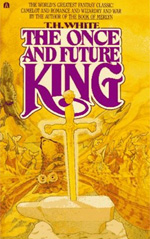 The Once and Future King, by T.H. White
The four-book series (and a fifth posthumous volume) on the life and adventures of King Arthur's royal court was a big hit when the first volume was published way back in 1938. This is not a thorough retelling of the Arthurian body of legends, but rather a selection of episodes (mostly well-known from Malory) that allow White to focus on the themes of war and morality that, being and Englishman writing during World War II, were heavy on his mind. The whimsical idea that Merlin is a backwards traveler through time has its origins here, and the Disney film The Sword in the Stone is a loose adaptation of White's first volume of the same name.
Perfect For: Anyone who likes the show Merlin but wishes it were a bit smarter.
---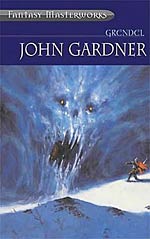 Grendel, by John Gardner
Gardner as a novelist has nearly disappeared from the American literary scene, despite once having multiple novels on the bestseller lists. Even though he's now appreciated almost entirely for his books about writing, Grendel has remained a perennial favorite. Telling the story of Beowulf from the monster's point of view gives Gardner the opportunity to dramatically explore (as he claims) the darker aspects of Jean-Paul Sartre's existential philosophy. The novel also incorporates many of the postmodern conceits popular at the time, and despite its serious subject is laced with humor and irony.
Perfect For: Someone who read Wicked but thought the witch was the villain.
---
I've been doing a lot of reading lately, but haven't had enough to say about each book to warrant a full-size review. Instead I've decided to write short capsule reviews for each.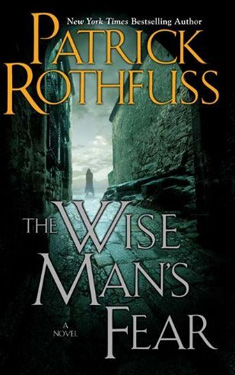 The Wise Man's Fear, by Patrick Rothfuss
There's a lot to love in the latest installment of Rothfuss's Kingkiller Chronicles, and I have to disagree with the fans who complain that the quality isn't worth the wait. Good art is always worth the wait, and genre fiction is too often hurt by publishers who rush their authors into producing sequels. As one of his characters observes in regards to music, "Songs choose their hour." Orson Scott Card described the series as "Harry Potter for Grownups," but frankly the comparison would never have occurred to me; the University across the river from Rothfuss's fictional Imre actually teaches real-world subjects, with the magical subjects slowly falling into disuse. The continuation of Kvothe's story sees him traveling the world and growing in experience if not wisdom. Being a polymath, Kvothe picks up academic learning very quickly, and he is also apparently as physically adept as he is intellectually. He also makes a good deal of progress in sniffing out the origin and identity of his parents' killers, setting up the Chronicler (and the reader) for the final installment of the series.
Not to say that everything is perfect with the novel. The sexual content is graphic when a more modest approach would have served as well if not better, sometimes veering into the realm of the perverse. Rothfuss also introduces an antagonist who is so unbelievably powerful and malevolent that he seems far too large for this story, especially being introduced halfway through the story. The character Denna is too unlikeably distant for the reader to sympathize with, though it's understandable that Kvothe would admire her as an unattainable prize.
Still, this is a good read, and much better than what one usually finds in the fantasy genre, even from established writers. I look forward to the next volume in, say, 2014?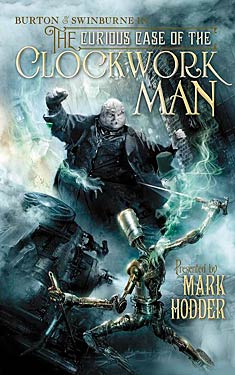 The Curious Case of the Clockwork Man, by Mark Hodder
I've never felt a great draw to the Steampunk genre, but Hodder is knowledgeable enough about the Victorian era that he can create an alternate version of that era which feels as rich and complex as the real thing. Unfortunately he does so by means of time travel. I realize I'm in the minority of WWEnd members when I complain about the inherent illogic of time travel and wish it were purged from all media, but I've learned to live with the fact that most other people love it. As mentioned in my review of the first book, The Strange Affair of Spring Heeled Jack, Hodder uses the time travel as something of a gimmick to get things rolling, and I was hoping that in the sequels it simply wouldn't be brought up again. Not only does time travel occur in Clockwork Man, but it does so in ever-nonsensical ways. The explanation for why things like occult powers and quick-and-easy genetic manipulation work is also somewhat belabored and silly.
Burton and Swinburne themselves are in top form, and as entertaining as ever. Their supporting cast grows noticeably in these pages, despite a number of bloody deaths, still for the most part using real historical personages in the fictional milieu. Hodder lets things become a little too chaotic by the time London starts to burn, introducing zombies, ectoplasmic houses and mad Russian monks before the story is through. One puts down the book wishing for a little more thematic unity.
Personally, I think I'm through with this series. Hodder seems overly anxious to toss in as many popular tropes as he can think of, while sidelining the characters a little too much. Frankly, I find the characters far more interesting than a mind-controlled corpulent cannibal fighting a robot with a sword (see the cover to the left). All the best to Mr. Hodder on his series, but I will have to pass on it.
Joe Hill, the son of horror master Stephen King, has written a great little novel that is both frightening and down to earth in its characterizations. The protagonist is aging rock star Judas Coyne, who is a collector of both morbid artifacts and lovers. Upon hearing of the sale of a dead man's ghost on an auction site, he decides he must win the auction. Once the heart-shaped box arrives in the mail, the horror begins.
This is, I believe, Hill's first novel, but it does not feel like an amateur story. He has a less florid style than his father, slightly less insane ideas, and a rather more hopeful approach to his characters and their fates. The pace is quick even when the characters stay in one place, and the prose is more than competent. The story has enough twists to keep you guessing at what will happen next, and just like any good horror story it has a few images that will haunt your nightmares.
All in all, a good read. Hill doesn't break any new ground that I can tell, but it's still worth the time.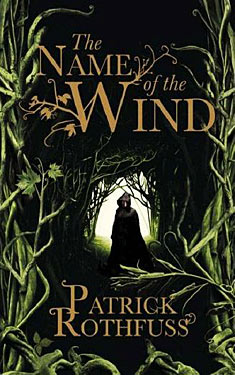 Patrick Rothfuss may be getting best known for the amount of time he takes editing his novels—he spent seven years editing The Name of the Wind, and it has been three years since its publication, with still no solid date set for the sequel—but judging by his first novel, it is time well spent. His is one of those rare fantasy genre novels that focuses strongly on the human element and only a little on the fantasy. For instance, Rothfuss, following in the great tradition begun by Tolkien, provides a map of his fictional continent, complete with cities, kingdoms and oceans; it is to his credit that I never once had to reference it. Magical powers and strange beasts also have their place, but it is subordinate to the memoirs of one Kvothe, the greatest hero still alive.
Kvothe is the storyteller, and he is telling the story of himself. From his young childhood as the son of traveling performers, to his Dickensian days in a monstrous city, to his unlikely admission into The University as a mid-teenager, he is certainly not the kind of man who doubts his own strength. If he were not so well-accomplished, he would be justly called a braggart. Indeed, one of the most fantastic parts of this fantasy novel is how easily he learns and grows. An arcanist falls in with the troupe, and the young narrator quickly learns all of the man's basic lessons and even some that he had never considered as possibilities. Kvothe is a prodigy similar to Ender in Ender's Game or Will in Good Will Hunting, and his quick rise is one of the few disappointments of the story. As a teacher himself, one would expect Rothfuss to be more sympathetic to the hard grunt work required to learn anything worthwhile, but Kvothe just makes it look a little too easy.
While some parts of the story are of higher quality than others, none of it is bad, and none of it is even particularly boring. The quick movement of the first half of the book grinds down when Kvothe joins The University, but that is only because Rothfuss is carefully building up a world of characters and relationships, not to mention the various sciences being taught and learnt. We learn almost nothing of this world's vast history or its varied geography, but by the end of the first novel it feels like we know the world intimately. That is not a mean feat.
Rumor has it that 2010 will finally see the publication of book two, The Wise Man's Fear, and hopefully that is the case. Reading this novel will leave you wanting more, and it will be all you can do to keep from writing nagging comments on Rothfuss' blog.