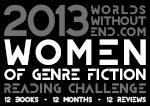 Lee S. (shewolfreads) started her love affair with books when her mother gave her a copy of Little Women. She swiftly moved on to romance (Sweet Valley High), mystery (Nancy Drew), and thrillers (Choose Your Own Adventure). It wasn't until she was 13 and got her hands on Interview with a Vampire that her passion for all things Gothic and dark started. While she's always ready for a good werewolf or vampire story, she's now branching out to fantasy and science fiction. You can join in on her reading adventures through her blog, She-Wolf Reads.
---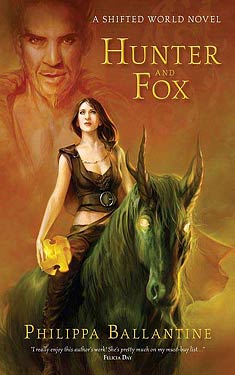 Full disclosure:  I don't read a lot of traditional fantasy.  Sure, I've read The Lord of the Rings trilogy and the George RR Martin series, A Song of Ice and Fire, but that's about it.  Everything else I read is more along the lines of urban fantasy, paranormal romance, steampunk, with a sprinkling of sci-fi and horror thrown in for good measure.  Philippa Ballantine has been on my radar for a while now with her steampunk series the Ministry of Peculiar Occurrences and Book of the Order.  Both have been on my TBR list but it wasn't until the release of Hunter and Fox that I decided to take the plunge into some of her more traditional fantasy work.  I had a bit of an unexpected reaction this book.  I enjoyed it but not for the reasons I expected.
I'm a world-building whore and admit that I can get carried away by a wonderfully created world at the expense of character and story.  Reading something that's more traditional fantasy, my expectations were that I would be very focused on the world and its rules above all else.  With Hunter and Fox, that just wasn't the case.  The characters are really what kept me in this game and what will bring me back to it.  I'll get to the world in a second but first let's talk about the tortured Talyn the Dark and the besotted Finnbar the Fox.