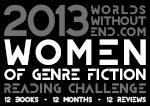 The Women of Genre Fiction Reading Challenge April review poll is now closed and we have three new winners this month including a tie for second place.  Instead of trying to find a tie breaker we decided to just split the 2nd and 3rd place prizes in half and call it a draw.
Our winners will find an Amazon gift card, $25, $12.50 and $12.50 respectively, waiting for them in their email inbox. We hope they'll use them to buy books and regale us with more great reviews!
April WoGF Review Poll Winners:
Congrats to Allie, Rhonda and Alexandra and thanks to everyone who participated in the poll. There are more prizes up for grabs each month so if you didn't win this time you still have plenty more chances.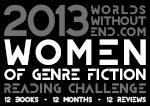 Guest Blogger and WWEnd member, valashain, reviews science fiction and fantasy books on his blog Val's Random Comments which we featured in a previous post: Five SF/F Book Blogs Worth Reading. Be sure to visit his site and let him know you found him here.
---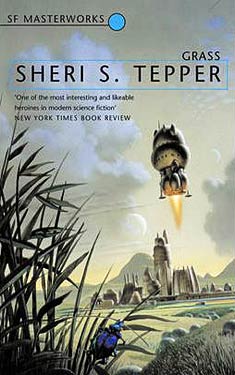 I was hoping to find the time to take part in the WWEnd Women of Genre Fiction reading challenge this year. Until now that has been a dismal failure. I haven't had time to research and acquire the book I need for it and have mostly been reading stuff that was already on the to read stack this year. I would be surprised if I could still manage to read the twelve required but I can at least read some of them. After the reading challenge for 2013 was announced I picked Sheri S. Tepper's novel Grass to be my first read. Tepper is a prolific writer in various genres and this novel is one of the few written by a woman that made the Gollancz science fiction Masterworks series when they were still being numbered. I have absolutely no experience with Tepper's writing but the premise looked interesting so this novel was a logical place to start. The novel didn't quite turn out to be what I was expecting but it is a very good read nonetheless.
In a far future, overpopulation and environmental degradation have forced humanity into space. Many planets have been colonized but under the influence of humanity's main religion the expansion has stopped for the moment. One of the colonized planets is named Grass. Most of its surface is covered with numerous species of a genus that resembles the grasses of old Earth. Despite its position at a galactic crossroad, the planet has remained something of a backwater, governed by a small group of families descended from various noble families in Europe. The 'bons' as these families are known would rather be left alone but when a plague strikes humanity for which no cure can be found, eyes turn to Grass anyway. For some reason, the population on Grass appears to be immune. Reluctantly, the bons allow an embassy on the planet to look into the matter.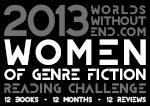 Melanie Ross (mellyn) discovered science fiction, fantasy and horror novels in her early teens. During the late 1990′s and early 2000′s, she maintained a (probably unhealthy) obsession with Robert Jordan's Wheel Of Time. Since emerging from that void, she has made an effort to continually widen her reading horizons. The WoGF Reading Challenge seemed a perfect way to further that aim. Her blog can be found at http://books.mellyn.net.
---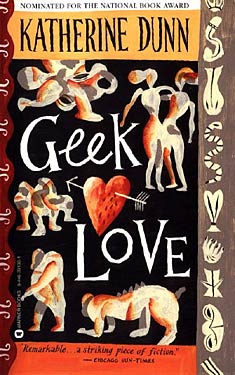 The word that comes to mind, when it comes to Geek Love, is disturbing.
Binewski's Fabulon is a traveling carnival owned by Aloysius 'Al' Binewski. It was originally founded by his father, referred to only as Grandpa, who has long since been cremated. His ashes continue on, though, as the silver urn containing them is bolted to the hood of the carnival's generator truck.
Al's wife, Lillian 'Crystal Lil' Binewski, was a Boston debutante. A pretty young woman, she joined the carnival as a geek, gleefully biting off the heads of live chickens before swallowing them. She'd always wanted to fly, though, so when given the chance she attempted to become a trapeze artist. When she fell, breaking her nose and collarbone, Al got the nerve to propose.
Carnival life not always being a steady stream of income, Al and Lil decided to give their children an inbuilt ability to provide for themselves in a way not available to 'norms' like themselves. Through each of Lil's pregnancies, she took a wide variety of supplements to ensure the best results possible. Arsenic, pesticides and drugs, you name it, Al prescribed them and Lil happily gobbled them down. And the results paid off.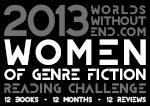 Daniel Roy (Triseult) is a writer, slow traveler, backpack foodie, endurance runner, and SF junkie. He has lived in Canada, China, and India, and currently resides in South Korea.
---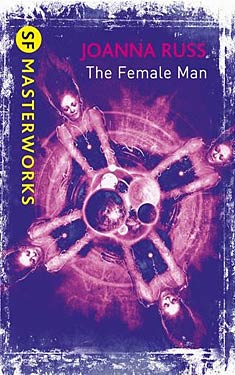 Still Relevant and Powerful
If I taught SF literature in high school, I'd make The Female Man mandatory reading, knowing my students would hate me for it. It's not an easy book by any means; its structure is complex and obfuscated on purpose, and its subject matter is uncomfortable and necessary. But really, this is why SF exists in the first place.
The book has been heralded as the quintessential feminist SF, and it saddens me to know that this automatically reduces its reach. It's true that the book is singularly concerned with subjects articulated by feminism, but I think it should be required reading for everyone of either gender. I wish I could go back in time and force fifteen year-old me to read this. And boy, is there a lot of piss and vinegar in this book. Sometimes the anger just radiates off the page. It's a visceral book of raw nerves and flayed skin. It's amazing.
The SF elements are more than merely allegorical. Ms. Russ spent a lot of energy building her woman-only utopia of Whileaway. The result is fascinating in its own right, and not entirely as one-sided as a feminist polemic would imply. Likewise, Alice's dystopia is fascinating SF in its own right, even as it serves as allegory for our world.
This is too cool! Someone took Patton Oswalt's rant on Parks and Recreation and added a bit of animation to that sucker.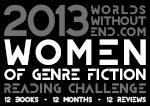 Jonathan Thornton (thrak) is a long-time science fiction and fantasy reader, but has only just started writing reviews on his blog Golden Apples of the West. Outside of reading, his interests are music and insects. His new year's resolution is to review more of the books he has read on WWEnd and maybe finally get round to writing his own SF novel that he's always talking about.
---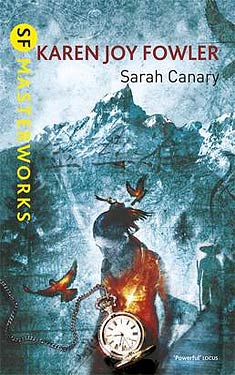 "It might even be true. It was not for him to know. A man says something. Sometimes it turns out to be the truth, but this has nothing to do with the man who says it. What we say occupies a very thin surface, like the skin over a body of water. Beneath this, through the water itself, is what we see, sometimes clearly if the water is calm, sometimes vaguely if the water is troubled, and we imagine this vision to be the truth, clear or vague. But beneath this is yet another level. This is the level of what is and this level has nothing to do with what we say or what we see."
Sarah Canary is one of SF's most powerful explorations of the Other. Fittingly for a book about First Contact, it deals with alienation. But Sarah Canary doesn't act as a filter to give us a fresh perspective on humanity as much as a focal point that draws in the novel's motley crew of disenfranchised. Sarah Canary isn't really the protagonist; she doesn't actually do much, we never find out anything about her motivations or thoughts, and Fowler deliberately leaves her true nature ambiguous. She's a walking Outside Context Problem, and how the various characters perceive and react to her reveals the prejudices, concerns and fears of the 1870′s America she mysteriously appears in.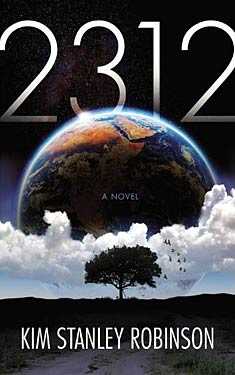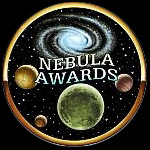 The 2012 Nebula Awards were announced last night at the Forty-Eighth Nebula Awards Weekend in San Jose, CA, hosted by the SWFA. The winner for best novel is Kim Stanley Robinson's 2312. The other nominees were:
Congrats to KSR and all the nominees. Good company, indeed. The complete list of winners in all categories can be found at Locus Online.
This is the first win for 2312 which has been nominated for a whopping 6 awards. What do you think of this result? With all those noms it can't be much of a surprise. Anything on the ballot that you would have preferred to have won?
"I am surprised how little improvement there has been in human evolution. Oh, there has been technical advancement, but how little man himself has changed."
I'm just going to get the most annoying part of this out of the way: Benedict Cumberbatch plays the role of Khan Noonien Singh. I do not consider this a spoiler, as he is clearly listed as such on IMDb. I find this annoying for two reasons: (1) the cast and crew have been denying that Khan would be any part of this film for over a year, and (2) this character would have been much more interesting if there hadn't been any "twist" at all. Those involved with The Dark Knight Rises made a similar string of disavowals about Marion Cotillard being the daughter of Ra's Al Ghul, only to have it "revealed" at the end of the film. While I understand the desire of movie makers to keep some aspects of their upcoming films secret before release in an age of non-stop internet gossip, so many of them have cried wolf that future denials will likely be taken as confirmation.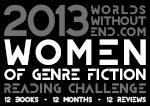 Brett Ellis (Brett72): My interest in reading was spurred by my father reading to me before bed when I was a boy. I developed my reading skills because I wanted to know what happened next and the nightly sessions were too slow. My parents took me to see "Star Wars" when I was five and I've been hooked on sci-fi and fantasy ever since. Yes, I am part of that generation for whom "Star Wars" was a life-shaping experience. When not reading far too many "Warhammer" novels, I enjoy miniature wargaming and action flicks.
---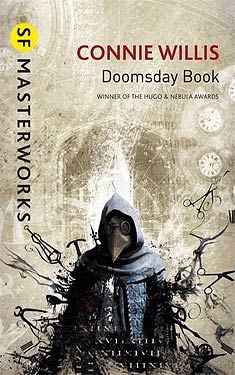 The two main characters of the Doomsday Book are Kivrin, a graduate student, and Mr. Dunworthy, a university professor. Kivrin has always wanted to travel to the Middle Ages, but that time period is off-limits due to the danger posed. An ambitious professor seizes his chance during Christmas break, when he is functioning as acting head of the department, opens the Middle Ages and organizes a trip to send Kivrin to England in 1320. Mr. Dunworthy, an expert in the 20th century and Kivrin's former mentor, opposes the trip to no avail. As soon as Kivrin arrives in the past she comes down with a mysterious illness. Back in the 22nd century the tech working the trip falls ill with a similar sickness. The sickness spreads and soon becomes an epidemic, then a pandemic.
The novel follows Kivrin as she attempts to survive the Middle Ages and return to the drop point in time for the return trip and Mr. Dunworthy as he attempts to survive the pandemic, determine if Kivrin's drop went as planned, and open the "net" in time to retrieve her. As Kivrin and Mr. Dunworthy each have no way of knowing what is happening to the other, the Doomsday Book reads like two books. Two related books, sure, but each with its own distinct feel.