The Hunger Games: Mockingjay Part 1 arrives in theaters in 11/21 and the ladies in my house are breathless with anticipation.  My 13 year old daughter has gotten my wife hooked on the series and I have to admit I did enjoy The Hunger Games film quite a bit more than I expected. We'll be watching Catching Fire this weekend for sure now that this trailer has dropped. What do you think of this series?  The books and the movies?
We do love our lists on Worlds Without End and I think it is fair to say that the Gollancz SF Masterworks series stands out among the ones we've added so far. You can argue with the selection of course, and many of us probably have, but it is a remarkable series of books, with numerous award winning novels and books that changed the direction of Science Fiction.
In honour of LonCon 3, which was held last month, Peter Young, editor of the electronic fanzine Big Sky launched a project to get reviews, in the widest sense of the word, on each individual title and collect them in a special edition. Well, two special editions. The list was simply too long to contain in one volume.
These books are among the most discussed novels in the genre and this gave him plenty of material to choose from. In fact, I don't really want to think about how much material he had to wade through to make his selection. What he was looking for, in his own words, was this:
Plenty of words have been written about all the titles on the SF Masterworks list. In compiling this fanzine, I probably read thousands of reviews, in magazines, fanzines, websites and blogs. Quickly, a form of mental shorthand was set in place for the kind of reviews I wanted to showcase here. I knew instinctively what I particularly didn't want: the kind of nonanalytical review that fills almost every corner of Goodreads; similarly, at the other extreme, when a reviewer takes pains to come across as exceedingly academic, I just kinda… zoned out.

What I was looking for can be summed up as well-written 'opinion / context / commentary' as opposed to something resembling a 'formal review' template, and something akin to a 'four star' rating rather than a gushing 'five'. And of course, the more original, the better.
The result is a collection of opinion form authors, editors, critics and bloggers in a wide variety of styles. The list of names in the table of content is impressive and among them are several Worlds Without Ends regulars. Peter put in a lot of effort to collect some of the most interesting stuff that is out there. The result is something I highly encourage you to check out.
Both issues (numbers 3 and 4) are available for free download here.
So, after the success of Monsters, the budget for the sequel apparently went through the roof.  I have to say I think it looks pretty good but what I liked about the first movie was that your didn't really see the monsters until well into the film.  I suspect that was a budget constraint as much as it was an artistic decision to heighten the anticipation and horror but heighten the anticipation and horror it did.  This trailer makes it look like it's going to be all monsters all the time.  Monsters on the horizon.  Monsters up close.  Monsters racing alongside a jeep reminiscent of Jurassic Park.  Giant monster eyeball peering through a window.  Even a monster vs. junk yard dog fight.  There is such a thing as too much of a good thing.  Perhaps they should have called it "Monsters: In Your Face!".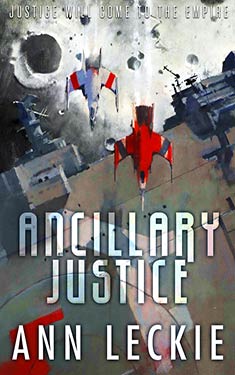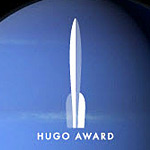 WorldCon in London wrapped up this past weekend and the 2014 Hugo Award winners were announced.
In the novel category the oft awarded Ancillary Justice by Ann Leckie took home the top honor.
You may note an expression of relief around the internet for the outcome in the novel category especially after so many well documented… shall we say "oddities" surrounding this year's ballot?
This is the fourth win for Ancillary Justice out of 6 nominations.  Ms. Leckie also took home the 2013 BSFA, 2013 Nebula and 2014 Clarke awards.  Quite an impressive haul!
You can see the full list of winners in all categories on The Hugo Awards website.
What do you think of this result?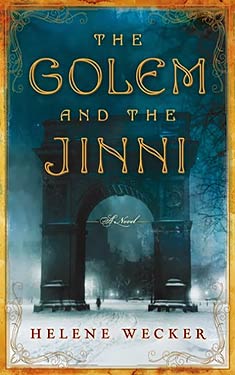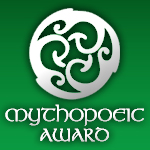 The Mythopoeic Society has announced the winners of this year's Mythopoeic awards at Mythcon 45. The winner for adult literature is Helene Wecker's The Golem and the Jinni (Harper).
You can see the full list of winners in all categories in the official press release on the Mythopoeic Society website.
Our congrats to Helene Wecker and all the finalists!
What do you think of this win?
To round out our trifecta of movie trailers we have The Hobbit: The Battle of the Five Armies. Loosely based on The Hobbit by J. R. R. Tolkien, this is the third film to tell the story of Thorin Oakenshield and some other dwarves. Oh, yes. There's a Hobbit in there somewhere too…
Based on the 2010 Stoker nominated book, Horns, by Joe Hill.  Looks like the film will have more action than the book, which has been described to me as "a bit of a slog."  I like the trailer and Harry Potter looks pretty good in it.
I had no idea they were making another Mad Max movie but I can't say I'm surprised. I will say that I'm surprised it's taken this long. Looks like the action and stunts are going to be spectacular at the very least. What do you think?
I must say up front that delving into the Horror manga genre is very new to me. I've simply never paid any attention. But since I'm doing these blogs for WWEnd and the site covers SF, Fantasy, and Horror, I feel that I must expand my own horizons.
And I'm very glad that I've done so.
Here is what Yen Press has to say about Another:
In the spring of 1998, Koichi Sakakibara transfers into Class 3-3 at Yomiyama North Middle School. But little does he know…his new class has a horrible secret. When he takes his seat in class for the first day of school, Koichi is unsettled by his fearful classmates. Despite this atmosphere and warnings from fellow students, Koichi is drawn to the beautiful, distant Mei Misaki, another classmate. But the closer he tries to get to her, the more mysterious she and their class become. And when a fellow student dies a disturbing death—the first of a long chain of deaths—Koichi seeks to learn the truth behind the curse of Class 3-3. But can he get answers before the curse kills him?
Right from the start line we have some horror standards: young people and young people dying. These are interacting with manga standards: young people and a school setting. So the plot equation looks like this: young people, plus a school setting, plus a curse, plus secrets, equals lots of people dying.