To round out our trifecta of movie trailers we have The Hobbit: The Battle of the Five Armies. Loosely based on The Hobbit by J. R. R. Tolkien, this is the third film to tell the story of Thorin Oakenshield and some other dwarves. Oh, yes. There's a Hobbit in there somewhere too…
Based on the 2010 Stoker nominated book, Horns, by Joe Hill.  Looks like the film will have more action than the book, which has been described to me as "a bit of a slog."  I like the trailer and Harry Potter looks pretty good in it.
I had no idea they were making another Mad Max movie but I can't say I'm surprised. I will say that I'm surprised it's taken this long. Looks like the action and stunts are going to be spectacular at the very least. What do you think?
I must say up front that delving into the Horror manga genre is very new to me. I've simply never paid any attention. But since I'm doing these blogs for WWEnd and the site covers SF, Fantasy, and Horror, I feel that I must expand my own horizons.
And I'm very glad that I've done so.
Here is what Yen Press has to say about Another:
In the spring of 1998, Koichi Sakakibara transfers into Class 3-3 at Yomiyama North Middle School. But little does he know…his new class has a horrible secret. When he takes his seat in class for the first day of school, Koichi is unsettled by his fearful classmates. Despite this atmosphere and warnings from fellow students, Koichi is drawn to the beautiful, distant Mei Misaki, another classmate. But the closer he tries to get to her, the more mysterious she and their class become. And when a fellow student dies a disturbing death—the first of a long chain of deaths—Koichi seeks to learn the truth behind the curse of Class 3-3. But can he get answers before the curse kills him?
Right from the start line we have some horror standards: young people and young people dying. These are interacting with manga standards: young people and a school setting. So the plot equation looks like this: young people, plus a school setting, plus a curse, plus secrets, equals lots of people dying.
The finalists for the 2014 World Fantasy Awards have been announced. The nominees in the Novel category are:
See the full list of nominees in all categories on the Locus blog. The winners will be announced at the 2014 World Fantasy Convention held in Brighton, England on November 6th-9th.
Our congrats to all the nominees! What do you think of this lineup? The Ocean at the End of the Lane has garnered a 4th award nomination while The Golem and the Jinni is doing well with 3 noms.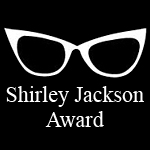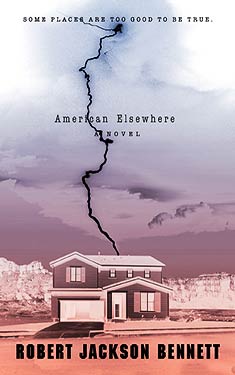 The 2013 Shirley Jackson Awards were presented on Sunday, July 13th at Readercon 25, Conference on Imaginative Literature, in Burlington, Massachusetts, hosted by Readercon 25 Guests of Honor, Andrea Hairston and Kit Reed.
The winner in the novel category is American Elsewhere by Robert Jackson Bennett.
See the official press release for complete results in all categories.
Congratulations to Robert Jackson Bennett and all the nominees! What do you think of the results? Anyone read American Elsewhere yet?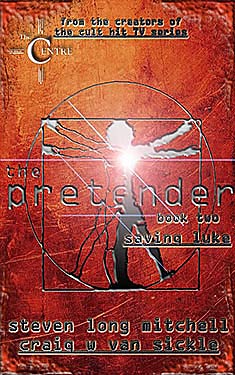 Time to give out some more books!  For our Pretender contest we had 81 re-tweets and 25 blog comments.  Here are our 5 lucky winners:
Congrats to our winners! If you are one of our prize winners please send us your full name and snail-mail address to info@worldswithoutend.com so we can send your prize right away. Be sure to mention Pretender: Saving Luke in your email so we know which prize you're claiming.
Our thanks to Steven and Craig and everyone at The Centre Universe for the great contest and prizes and to everyone who participated! We'll be back with another giveaway soon come on back!
There are Pretenders among us, geniuses with the ability to become anyone they want to be. In 1983 a corporation known as The Centre isolated a young Pretender named Jarod and exploited his genius for their research. Then, one day, their Pretender ran away…
Steven Long Mitchell and Craig Van Sickle, the duo behind the 90′s hit NBC TV series, The Pretender, are back again with the second installment of the new Pretender book series.  The Pretender: Saving Luke is the sequel to the critically acclaimed first book, Rebirth and picks up right where that book left off with more Jarod being awesome and Miss Parker being hot — and hot on his heels. Throw a little Sydney and Broots in there for some existential angst and charming confusion respectively and you've got another winner on your hands.
The good folks at The Centre Universe have come back to us to help them spread the word and we have 5 autographed trade paperback copies of Saving Luke to give away.
You know the drill: re-tweet this tweet:
The Pretender: Saving Luke Giveaway: http://t.co/174R0cPsmD pic.twitter.com/oJPhCSv9GZ

— Worlds Without End (@WWEnd) July 1, 2014
or comment here in the blog to enter the contest – easy peasy. Do both and double your chances! We'll have a random drawing and announce the winners next Monday so tweet away and don't forget to tell your friends.
---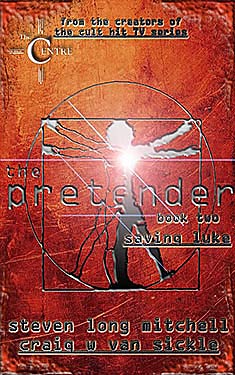 The Pretender: Saving Luke
by Steven Long Mitchell & Craig W. Van Sickle
Now comes the exciting climax to the first fully original, mystery thriller novel, The Pretender: Rebirth – the return of Jarod, Miss Parker, Sydney and the nefarious, clandestine activities of The Centre, in The Pretender: Saving Luke.
Jarod uses his dazzling mind and unequaled abilities to save a kidnapped boy and thwart a deadly plot threatening the innocent lives of hundreds while he continues his search for the truth about his identity and hides from those who want to recapture him.
Leading the Centre hunt for Jarod is the sexy, complex, bitch-on-wheels, Miss Parker. Theirs is a pursuer/pursued relationship bound together by emotional ties, mutual scars and an unspoken passion for each other.
Alongside Miss P. is Sydney, Jarod's surrogate father figure and Centre psychologist who nurtured his genius for the Centre's disreputable purposes. But Jarod's patience with Sydney roils with anger over lack of answers to Jarod's past and the identity of his natural birth parents.
Authors Steven Long Mitchell and Craig W. Van Sickle, have encored with a return tome sure to please not only returning fans of the original TV series but also new readers unfamiliar with the world of The Pretender.
There are Pretenders among us…
---
Our thanks to Steven and Craig and everyone at The Centre Universe for the opportunity to bring this new chapter to our fans!  Best of luck to everyone.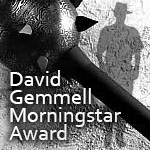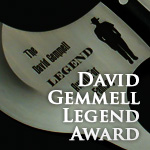 Today we're happy to announce the addition of the David Gemmell Awards to the Worlds Without End database! The two awards, established in memory of fantasy author David Gemmell, consist of the Legend Award for Best Fantasy Novel in the traditional, heroic, epic or high fantasy genres, and the Morningstar Award for best such first novel by a new author.
This is one of our first attempts at adding lesser known awards that nevertheless highlight very good talent.  The Gemmell Awards are only eight years old, but have already added novel material to our database.  As one perusal of the lists will show you, their list includes novels that have not received recognition from the major awards, and may take you down a path you never knew existed.
It's been a while since we added some new awards to our database.  To be honest, we had a few that were higher up on our list (and they are still coming!), but, when we realized that many of our members had already added the novels that this list requires, we realized we had a quick win on our hands.  Let us know what you think of this new addition and don't forget to check your reading stats page to see how you fare for this award.  We just got the last dozen or so books for the award added to the site so you may have some tagging to do.  Get to reading!