Labor Day has come and gone, and you know what that means. Well, here in Texas, it means no more long strings of 100+° days. For the rest of you, it could mean the start of a new school year, locking up your favorite white sweater, and stocking up for Halloween. Normally, I don't think about that last thing until, oh, around noon on October 31st. This year, however, I'll be scoping the used book stores about once per week in preparation for All Hallow's Read, a new tradition that Neil Gaiman suggested so late last year that I wasn't prepared to do anything about it. Well, this year, I'm going to be ready.
You can't just give out any book, of course. It has to be scary. Because I want to promote the best in science fiction and fantasy, I also want them to be WWEnd books. After all, I have my standards. So, here's my strategy: I made a list of the scariest novels in the WWEnd database for this week's blog entry. Then, I'm taking my smart phone to the local Half Price Books, where I will pull up this very blog entry. See how organized I am? I'm hoping to get dozens of copies of the following books:
This one is a no-brainer. Not only does it appear on virtually every classic SF list (including Classics of SF, Locus, Guardian, and NPR), it has long been held to be the first science fiction novel ever (Brian Aldiss makes the argument in Billion Year Spree). It's also worth noting that the first science fiction novelist was a woman, making Frankenstein the oldest book on the SF Mistressworks list. The novel is, perhaps, most scary to government officials, as it was variously banned in places like South Africa and (gulp) Texas.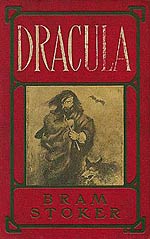 Dracula, by Bram Stoker
It wasn't the first (or even the third) vampire novel ever written, but it is, of course, the most renowned. The Guardian said that the book "spawned fiction's most lucrative entertainment industry," but we are more impressed by its literary chops. The critics of the day favorably compared Dracula to Shelly, Emily Bronte and even the great Edgar Allan Poe. Even Sir Arthur Conan Doyle was impressed. Your trick-or-treaters are the best testament to the novel's greatness, as Dracula is arguably the most popular Halloween costume — ever.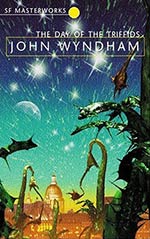 The Day of the Triffids, by John Wyndam
Unless you are a fan of the old black and white B movies, you probably associated man-eating plants with Little Shop of Horrors. But before Audrey 2 there were Triffids, horrifying venomous carnivores that began to prey on humans right after a meteor shower renders virtually all humans blind. That's double the horror! At one point, the seemingly intelligent plants figure out how to herd sightless humans into groups, to, you know, maximize the carnage. The Day of the Triffids is a must read according to the Guardian and David Pringle. It also made the Classics of SF list.
Other novels I might give out include The Midwich Cuckoos (John Wyndam, again), The Strange Case of Dr. Jekyll and Mr. Hyde, by Robert Louis Stephenson, Shadowland by Peter Straub, and anything by Stephen King (including his BFS award winning novel, It) or Clive Barker. For more ideas, check out the Dark Fantasy sub-genre list… and, please, tell us in the comments section what books you are going to give out.