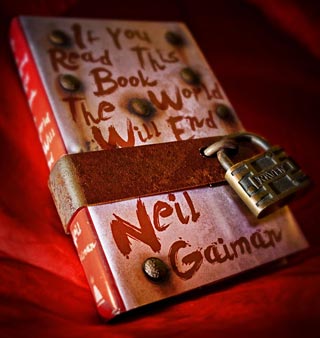 We have an update on that school board in Missouri that banned Slaughterhouse-Five from a high school libary. In case you missed it, the Republic school district had banned two books (including Vonnegut's masterpiece) after a citizen (who did not have children in the district) complained that they contradicted his interpretation of the Bible. Since then, the Kurt Vonnegut Memorial Library has offered to give away 150 copies of Slaughterhouse-Five, and the ACLU has expressed interest in litigating the policy.
After all of the blinding national attention, the board reconsidered its position and is allowing the books to return to library shelves. It isn't a complete victory for free speech advocates, as they will only allow parents to check out the books on behalf of their children. This may mean that students may still read the book in the reading room, as well (this has not yet been tested). What do you think of this compromise?
All of this comes just in the nick of time for Banned Books Week, which starts this Saturday. In celebration, we suggest that you get to work on the Banned Science Fiction & Fantasy Books list that we introduced in July. You can kick things off by reading any of Vonnegut's banned books for only $3.99 on Kindle.
By the way, if you know of a banned SF/F book that has not made our list, please let us know in the comments. We'll add it right away.