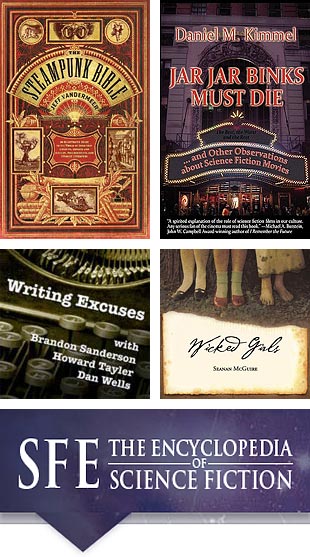 Fourth in our series of posts helping you locate Hugo nominees (short story, novelette, and novella preceding) concerns Best Related Work, the Hugo committee's catch-all category. Unlike the previous three categories, a Worldcon membership will not get you any Related Works. We still recommend that you get at least a $50 supporting membership, because that will nab you digital copies of all five novels, six novellas, five novelettes, and five short stories — a bargain.
The good news: Two of the related works are already free and online. The other three, however, will cost you something:
Links to all of the award winning novels are, as always, available through BookTrackr.