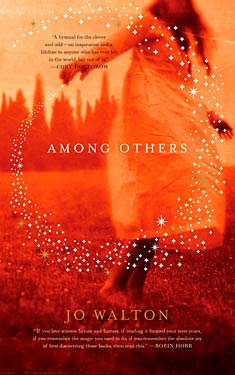 The 2011 Nebula Award winners were announced last night at the Forty-Seventh Nebula Awards Weekend ceremony in Arlington, Virginia. The winner for best novel is:
The other nominees in the novel category were:
See the complete list of winners in all categories on Locus Online.
Congrats to Jo Walton and all the nominees! What do you think of this result? Among Others is flying high with this win and still has 3 other nominations in the works. With 16 WWEnder ratings so far, it's averaging 4 stars so you might want to check it out for yourself.