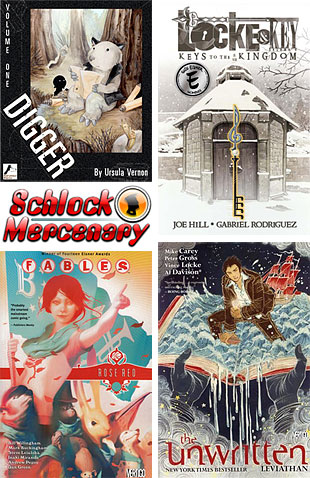 The fifth in our series of Hugo Voting articles (short story, novelette, novella, and related work preceding) is Best Graphic Story. Like Best Novel and Best Related Work, these books are rarely available online for free, but that is not without exception. Although the Hugo committee is likely to make novels, novellas, novelettes and short stories available for free for convention attendees and sponsors (a supporting membership is only $50), we do not believe graphic novels will be included in that reader packet. Consequently, you will need to find some online (two are free) and purchase/borrow/check out others, if you want to read them all.
If any more of these volumes become available for free online, we will update this post.
Links to all of the award winning novels are, as always, available through BookTrackr.