I've been hearing for years that genre magazines are going the way of the Dodo. From where I'm standing, it looks like a pretty healthy market. On our Magazines page we have listed over 70 genre magazines for you to choose from and we keep finding more new ones to add all the time.
For our Month of Horrors I wanted to point out some of the Horror magazines from out list. If you're looking for something creepy and scary these magazines will get the job done. Check 'em out and if you find something you like show your support by subscribing!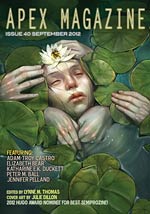 Apex Publications started as a tingle in the mind of Jason Sizemore during the month of November in the year 2004. Having been a fan of the small press scene for several years, he noticed a lack of a certain type of fiction: Science-Horror.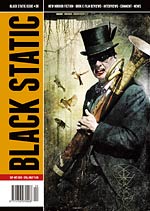 Black Static is a horror magazine that has earned much praise for its style, bravery, editorial and fiction content. Its stories are innovative and daring, never afraid to shock or disturb yet never forget to entertain.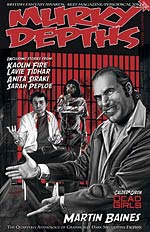 Murky Depths is a quarterly anthology with a difference. It features top quality speculative fiction with sprinklings of horror and fantasy that push the boundaries of science fiction. Each story is complimented with its own unique artwork.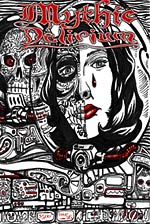 Mythic Delirium is a biannual journal that publishes science fiction, fantasy, horror, surreal and cross-genre poetry.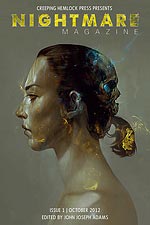 Nightmare is an online horror and dark fantasy magazine. In Nightmare's pages, you will find all kinds of horror fiction, from zombie stories and haunted house tales, to visceral psychological horror. No subject is off-limits, and we will be encouraging our writers to take chances with their fiction and push the envelope.
Nightmare is brand new on the market – their first issue was released October 1st.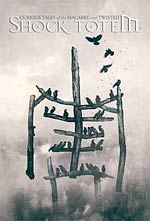 Shock Totem is a bi-annual dark fantasy and horror publication. Our first issue was published in July of 2009. We focus on the one thing that matters most: the story. Back to basics. Each issue features fiction that we, as readers, enjoy. Within our pages, new and established authors are equals.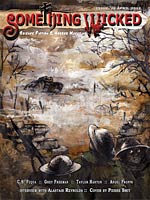 Something Wicked is a monthly online and electronic-download science fiction and horror magazine. Published monthly, we feature some of the best new voices in horror and science fiction from around the world.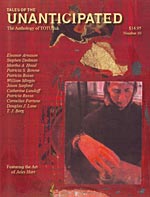 Tales of the Unanticipated is a journal of speculative fiction, fantasy, horror, and stories that you just wouldn't anticipate. Tales of the Unanticipated is currently published annually.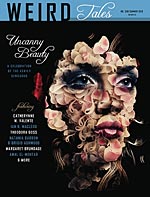 Weird Tales was launched to showcase writers trying to publish stories so bizarre and far out, no one else would publish them — stories of unearthly dimensions and dark possibilities, gothic seductresses and cosmic monstrosities.